Low- and no-alcohol producers must not 'cut corners'
By Lucy Britner
The expansion of the low- and no-alcohol category has drawn great attention from consumers and trade alike. But who's jumping on the bandwagon and who's the genuine article?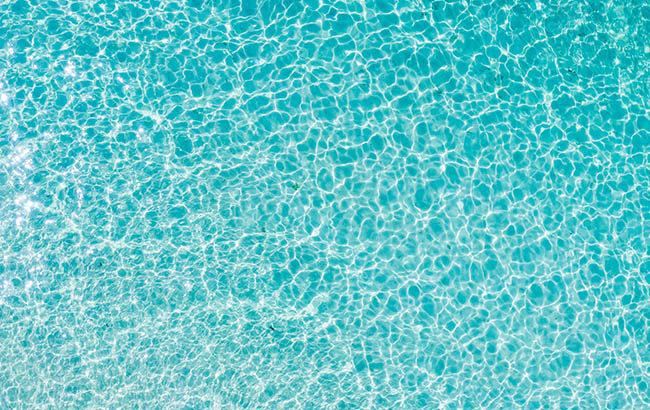 *This feature was originally published in the February 2020 issue of The Spirits Business
The UK is at the centre of an explosion of low‐ and no‐alcohol spirits brands. First‐footer Seedlip has progressed from innovator to incubator brand at Distill Ventures and on to majority ownership by Diageo, while evolution elsewhere has seen alcohol‐free RTDs, a low‐strength 'gin' from a reality TV star and moves into cannabidiol (CBD).
With so many new entrants, there are questions about the future health of this nascent category – and the word 'bandwagon' has reared its unflattering head. Craig Hutchison, co‐founder of now‐Pernod Ricard‐backed Ceder's and Celtic Soul, says when they launched, there were fewer than 10 alcohol‐free spirits on the market. Now there are more than 50. "I imagine by the end of this year, we'll be close to 100," he says. "I think the market can take it. When we get into the thousands, only then will I worry about saturation."
COMMITMENT TO QUALITY
At Distill Ventures, co‐founder and non‐alcoholic lead Shilen Patel says the health of the category will depend on commitment to quality. He praises Seedlip founder Ben Branson for not making compromises. "Not enough founders in this space are refusing to make compromises on quality," he explains. "There are too many people that think this is a bandwagon to jump on – a way to make money easily – and there are corners being cut as a result. We hope that doesn't continue."
For Italian‐made MeMento's founder and CEO Eugenio Muraro, each new product must bring something of value to the consumer. At MeMento, that means positioning the brand as a standalone alcohol‐free ingredient, rather than a category alternative. He says this enables a bartender to develop a drinks strategy "that doesn't involve only 'alcohol‐free gin and tonics', like the other brands, but completely new cocktails".
But not all markets are the same. In the US, where the non‐alcoholic 'spirits' category is still young, Patel says Ritual Zero Proof, Distill Ventures' new investment, is using its consumer knowledge to offer something "that is a like‐for‐like replacement".
Elsewhere, tapping into the CBD trend, Hutchison hints he is about to release an alcohol‐free CBD botanical spirit, though he emphasises the launch won't be under the Ceder's brand and is unrelated to the Pernod tie‐up. With the plethora of new entries, the Ceder's co‐founder points out that there will be the usual spread of winners and losers, and both he and Patel agree that consumers will vote with their wallets.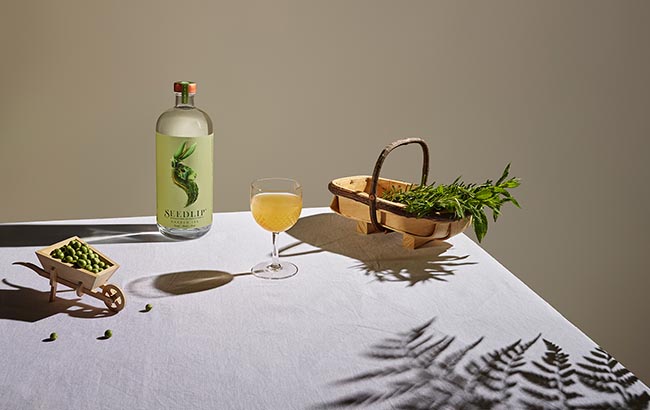 DAMAGE CONTROL
But when it comes to the so‐called 'losers', could their very participation scupper the market for everyone else? "I think the opposite," says Mark Livings, co‐founder and CEO of Australian company Lyre's. "Some of the first‐mover brands required consumers to fundamentally change their taste preferences and embrace some pretty challenging flavour profiles to enter the category. Difficult service for bar professionals, including different measure sizes, was also a high barrier to adoption, as we observed the trade confused by how to use the liquids."
But now, he says those brands that have "far more accessible and relevant taste profiles for consumers and ease of serve by the trade are starting to achieve traction". He adds that this is helping to boost the overall category from a curiosity to something that "truly belongs behind every bar".
With every on‐trend category comes the need to bolster education. But it's doubly hard for the non‐alcoholic sector. While there is a certain shorthand that goes with explaining an alcoholic product – people already know the basics – ABV‐free is a new concept and explaining the price point is a big challenge.
"The thing we have done an OK job on as a category, but could do a much better job on, is helping consumers to understand how these products are made," explains Patel when asked about pricing. "I say that because they are extraordinarily hard to make. It is really difficult to make things with the level of complexity and mouthfeel as something like Everleaf; it's really hard to make those liquids that good."
Therefore, he says, production is more costly. "They are more expensive, but they are more expensive for a reason," he says, also countering a frequent argument about the lack of duty on alcohol‐free products.
"The simple answer is that the good companies that have really focused on quality certainly aren't taking the Mick," he explains. "They are just much, much more expensive and harder to make than anyone really imagined. That's the core driver."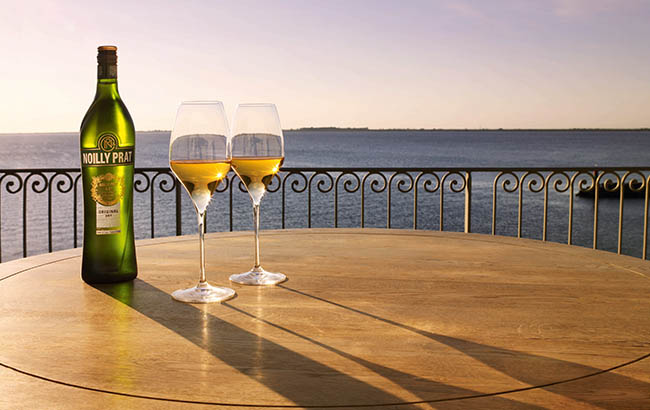 At Ceder's, Hutchison also points out that profits have to be spent on building not only a brand but an entirely new category. There is also another argument: these are adult prices for adult products. "The experience of having a really well‐made drink in the on‐trade isn't just about the liquid and the alcohol that's in it, it's about everything that goes around that," says Patel. "If people are judging these drinks against a Coke then they have kind of missed the point."
Education, in this case, appears to be a two‐ way street as Patel flags that the reasons people choose not to drink are many and varied – and perhaps not entirely understood by the trade. "Everyone looks at non‐alcoholic and lumps all consumers into one," he says. "What we have come to realise is that there is quite a lot of nuance."
For Fatty's Organic Spirits, which has a 20% ABV Pink Grapefruit spirit drink in its portfolio, one size does not fit all. Founder Philippa Gee says: "One single customer can fall into all three categories – drinking alcohol, low‐, and no‐alcohol products."
The new spread of consumer needs has changed thinking at big companies, too, with the likes of Bacardi Martini championing a new mindful drinking strategy. Brand director Philippe Jouhaud describes consumers as having a "more holistic approach to their alcohol consumption". The strategy also involves a definition of moderate consumption: "One unit of alcohol per serve or under," explains Jouhaud. "This is reflected in our new Noilly Prat cocktails such as the Peach Cobbler and Hello Sunshine."
TIGHTER REGULATIONS
As the category becomes larger, tighter definitions and regulations might be the next logical step. Self‐regulation would be Hutchison's choice, and maybe mindful drinking movement Club Soda is in a position to spearhead a trade body.
Club Soda co‐founder Laura Willoughby MBE says it is important for the industry to come together and promote a consistent message. She says Club Soda has a membership scheme, with part of the fee paying for campaigning against confusing regulations. She highlights several anomalies in the wider alcohol‐free space.
"If you're a soft drink – a ginger beer for example – you can be up to 0.5% ABV and not need to have anything on your label. Yet, any alcohol equivalent drink has to have an ABV on its label," she explains. On the other side, she says sugary alcohol‐free drinks, such as ciders, are not subjected to sugar tax because they are an alcohol‐free equivalent of an alcoholic product.
"There's a really big question here about what fits into soft drinks and alcoholic drinks – can we put drinks into such binary categories? And therefore where does alcohol‐free fit in?" Willoughby asks.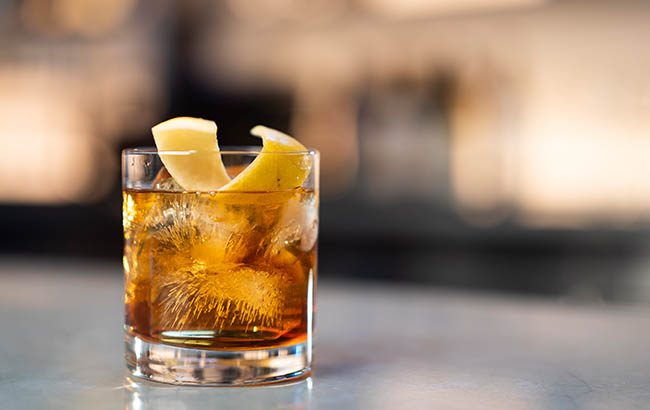 CONSUMER CONFUSION
Both Willoughby and Fatty's founder Gee question whether there is a clear understanding among consumers between 'low' and 'no', with Gee adding confusion around spirits definitions into the mix.
"Our Fatty's Organic 20% Spirit is made to all the exact requirements as any traditional gin on the market, but with half the alcoholic content removed," she explains. "So for all intents and purposes to the consumer it looks and tastes like a gin. But because it is cut lower than 37.5% ABV it is not a gin by the legal definition." Nor does the product fall into the 'liqueur' category because it does not have the required sugar levels.
"So what is it?" she asks. "Simply calling it a spirit does not give the consumer an adequate enough description." Gee says there is no simple answer, but says that clarity on regulations that "allow for innovation and growth within the industry is certainly needed". Overall, Apartment Bartender's Elliott Clark, who has developed a range of alcohol‐free cocktails for Hilton Hotels & Resorts in the US, puts it: "This low/no alcohol 'trend' really isn't a trend at all."
HEALTH AND WELLNESS
The wider health and wellness movement, he says, has become a major part of every experience – "from travel to workplace environments and even award shows, given the Golden Globes' plant‐based focus".
Though it seems like the number of launches is rocketing, we are still at the start of a long road for low‐ and no‐alcohol 'spirits'. In the words of Distill Ventures' Patel: "If people don't cut corners or think it's a fast buck, then we have the opportunity to create a new category that could be here for the next couple of hundred years." Looks like this 'trend' has sparked a new age for the drinks industry.