Mount Gay Rum updates recipes as part of brand reset
By Melita Kiely
Barbadian rum Mount Gay is planning a brand reset from April 2020, including a new blend for Mount Gay Black Barrel and an "enhanced" recipe for Mount Gay XO.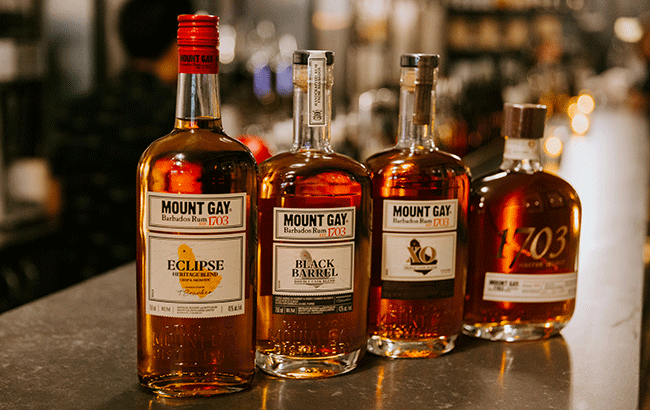 The brand reset will also include a new bottle design for Mount Gay's core range and updated labels to offer consumers greater transparency.
Mount Gay Black Barrel will be made with an older selection of rums, ranging from three to seven years old, compared to its previous composition of two to seven-year-old rums. The recipe will also include a higher amount of double-distilled pot still rums.
Black Barrel will still be finished in charred Bourbon casks, but the finishing time will be extended from four weeks to six months.
From April 2020, Mount Gay XO will be made from a "broader" selection of rums, each aged in three different casks – American whiskey, Bourbon and Cognac – for five to 17 years, compared to the previous age range of eight to 15 years.
Trudiann Branker, Mount Gay master blender, said: "It is an honour to be at the forefront of the exciting changes that Mount Gay will see in 2020, and I'm proud not only to be the first female master blender in Barbados but to be part of the team that will take Mount Gay from strength to strength.
"I am wholeheartedly committed to embracing the expertise that we have inherited for over 300 years and am passionate about looking ahead as we combine both science and craft to explore what makes Mount Gay more than a rum."
Mount Gay's new Black Barrel and XO rums will be available in all markets and global travel retail from April 2020, priced at US$44.99 and US$64.99 respectively.
Branker will continue to create limited edition rums throughout 2020, with a new release of 1703 Master Select and a new Master Blender collection to be released by the end of the year.
Raphäel Grisoni, Mount Gay managing director, said: "This is an important step change for Mount Gay, one that will see us explore and showcase our roots whilst embracing what is truly important to us – our people, our land and our heritage.
"We are confident that the changes we make now will cement Mount Gay's position as a leading high-end rum brand for many years to come.
"It is with great honour that I have worked alongside Trudiann and the entire team at the distillery to consider each change that we have made along the way is the right one."