SB's best-tasting spirits of 2019
By admin
With such a high calibre of medal winners spanning all categories of The Global Spirits Masters, being voted 'best in class' is the mark of a truly exceptional product. Here, we celebrate the Taste Masters of 2019.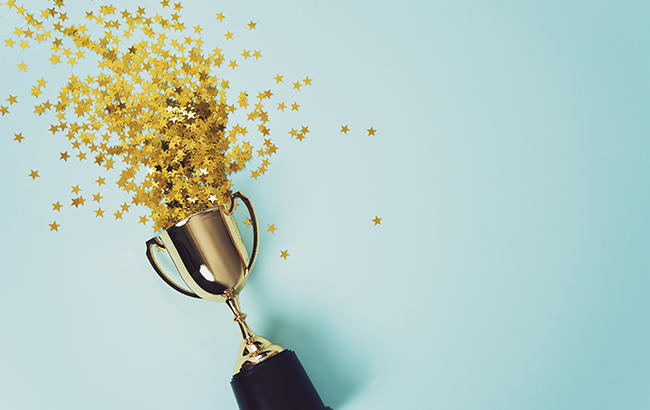 In The Global Spirits Masters, the overriding question the judges ask themselves is: "Does this spirit taste good?" This can be broken down into particular criteria regarding balance, mouthfeel, expression of category, creativity and value for money. The appearance of the liquid and its aroma are also key considerations, but the main one is undisputedly taste.
Since each entry is judged completely blind, it is the liquid alone that must do the talking. The Spirits Business chairs each round in the competition, and there are always some fascinating and surprising results when the names of the bottles are revealed. Silver, Gold and Master medals are bestowed on worthy expressions, and at the end of each competition – still without any brand information – the panels of judges retaste each Master medal winner to select a 'best in class' of the day: the Taste Master.
Each spirit is retasted by the judges, who then rank their top three favourites. The chair of the competition will independently tally the results to determine which expression has received the ultimate accolade.
The Taste Master trophies were presented during The Global Spirits Masters Awards Lunch at Frederick's in London at the end of November.
Click through to the following pages for a profile of each Taste Master winner.
To see the full list of Grand Masters 2019 from The Global Spirits Masters series, click here.
Mezcal Koch El Tepeztate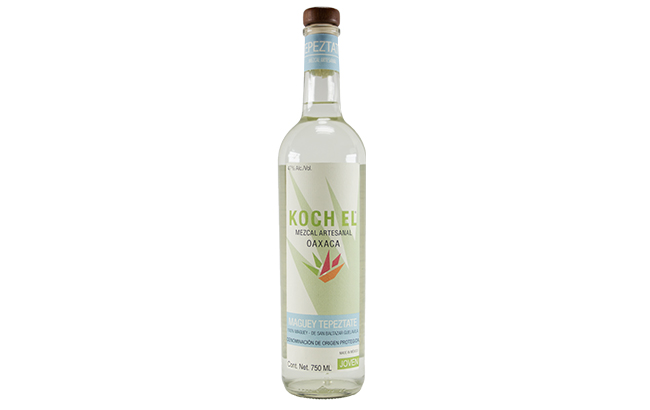 Tequila & Mezcal Taste Master 2019
At the Tequila & Mezcal Masters, a Master medal was given to the "very expressive" Mezcal Koch El Tepeztate in the Joven Mezcal round, where only expressions made with 100% agave were assessed.
"This has great balance between sweetness, spiciness and smokiness," one judge noted. "I found notes of pineapples, banana skin, a little mace, cherry yoghurt, caramelised apples, and also rocket and eucalyptus."
The 46.8% ABV mezcal is made exclusively using the relatively uncommon Tepeztate variety of agave in the Oaxaca region of Mexico. Thanks to its artisanal production and ingredients, Mezcal Koch El Tepeztate is situated at the higher end of the mezcal price bracket, with an RRP of around US$100.
Held at Café Pacifico in London in January 2019, The Tequila & Mezcal Masters saw an expert panel of judges taste an array of expressions, spanning mixto, 100%‐agave, flavoured Tequila, and Tequila liqueurs.
Trois Rivières – Cuvée de l'Ocean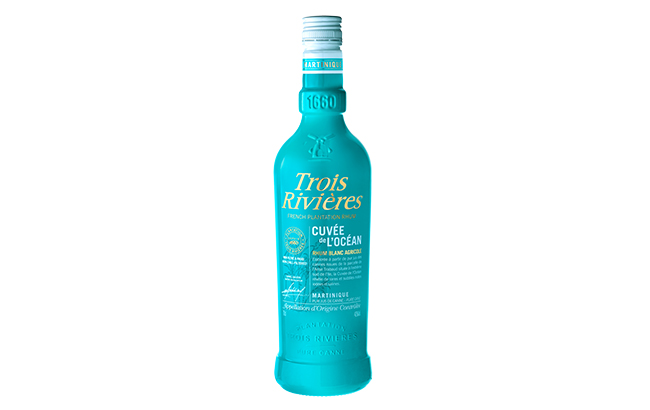 Rum & Cachaça Taste Master 2019
The Unaged Agricole flight awarded a Master medal to Groupe BBS's Trois Rivières – Cuvée de l'Océan during The Rum & Cachaça Masters 2019.
"This is just what you're looking for in a white agricole," said one judge. Another added: "This is a gorgeous agricole. It has a real depth of flavour, with plenty of intense cane on the nose and palate."
Trois Rivières – Cuvée de l'Océan is made using sugarcane grown in the south of Martinique, next to the Atlantic Ocean. Agricole originates from the French Caribbean islands, and uses pressed sugarcane juice rather than molasses.
Agricole rums are largely known for their vegetal, earthy flavours, as well as their focus on provenance and artisanal production methods. Trois Rivières – Cuvée de l'Ocean is recommended served in a Mojito, Daiquiri or a Ti' Punch.
Teara Jasmine Tea Liqueur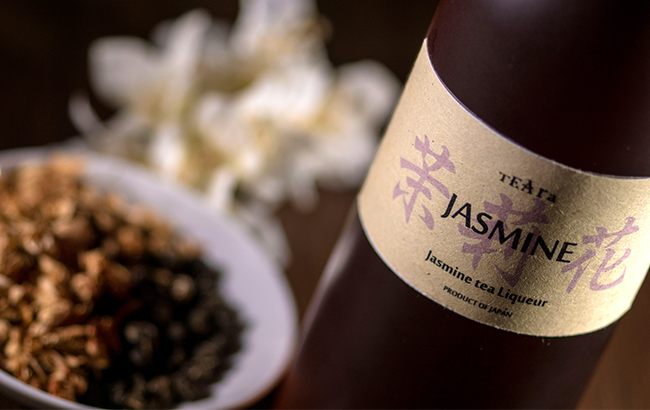 Asian Spirits Taste Master 2019
For 2019, The Spirits Business revamped its Asian Spirits Masters blind‐tasting competition. In previous years, the competition evaluated spirits available in Asia, including those made by global brands specifically for the Asian market. Last year, only spirits made in Asia were eligible to enter, spanning all manner of categories, from Asian gin and vodka to whisky and rum.
Taking the top Taste Master accolade was Teara Jasmine Tea Liqueur, which was described as "sweet and natural. Really well done. Gorgeous floral notes, really harmonious." The liqueur is produced by Kitaoka Honten and is bottled at 20% ABV.
The Asian Spirits Masters 2019 was held at Japanese restaurant Sake no Hana in London's St James neighbourhood. Four Master medals, six Gold medals and eight Silver medals were awarded in the competition.
Cognac Frapin – Millésime 1990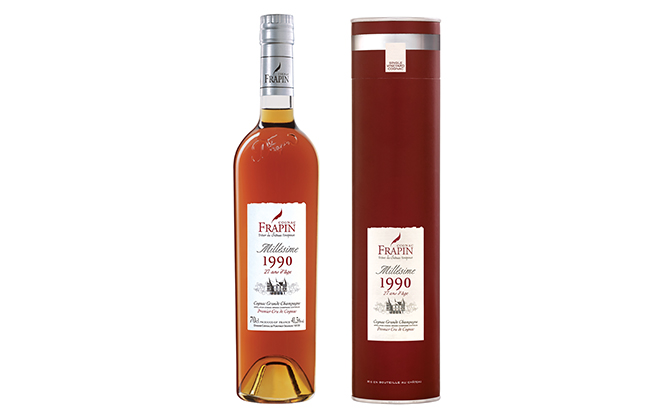 Cognac Taste Master 2019
The Cognac Masters 2019 saw the Taste Master accolade go to Frapin's Millésime 1990 expression in the Vintage – Single Cru round.
The flight assessed Cognacs made exclusively from grapes that are grown in one of the region's recognised crus.
The expression was praised for its flavour of "rancio and evolved fruit", as well as "tropical fruit and vanilla". Another judge said: "This is truly an example of excellence in ageing. An outstanding Cognac."
Made from the Ugni Blanc grape, the Millésime 1990 – 27 Years Old originates from the Les Gabloteaux vineyard located on the western side of Domaine Frapin.
This year's Cognac Masters was held at the Hollywood Arms in London, and saw all manner of expressions come under the scrutiny of an experienced panel of tasters.
Frapin's Millésime 1990 was one of only four Master medallists in the competition..
Van Ryn's Single Pot Still Brandy 10 Year Old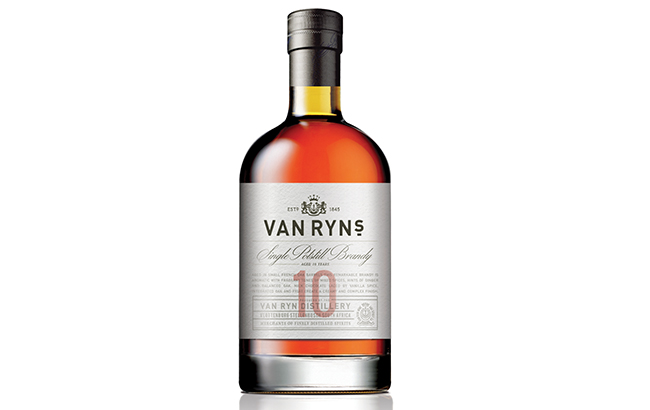 Brandy Taste Master 2019
Brandies from places such as Bolivia, France and South Africa came under the spotlight in our 2019 competition.
Indeed, the annual Brandy Masters assessed spirits from the New and Old Worlds, spanning a multitude of styles from large and small producers. The blind‐tasting competition took place on the same day as our Cognac Masters. Storming to success in the South African Pot Still Aged 10‐12 Years round was Van Ryn's Single Pot Still Brandy 10 Year Old, which took home the Taste Master title after judges reiterated their appreciation of its "elegant spice" and "beautiful flavours".
The expression was also praised for its "well balanced acidity" and "amazing integration" of wood. "This was a really elegant brandy and a complete joy to taste," said one judge.
Produced by South African drinks group Distell, the brandy is distilled from Chenin Blanc and Colombard grapes.
SMWS – 35.226 – Nocturne du elgin en B flat minor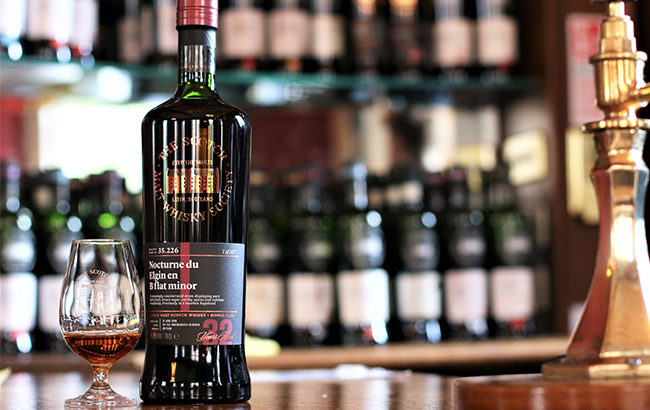 Scotch Whisky Taste Master 2019
The Scotch Malt Whisky Society was given one Master and two Golds in the Speyside – Single Cask heat during last year's Scotch Whisky Masters.
Its Master‐winning 35.226 – Nocturne du Elgin en B flat minor also secured the Taste Master accolade. Judges described the SMWS bottling as "deep, expressive and focused" with "lovely spices on the finish".
A team of expert judges gathered at Boisdale in Canary Wharf, London, to taste a large number of entries, marking by appearance, nose, palate and overall balance.
Judges were divided into four teams, and they awarded Silver, Gold and Master medals accordingly, with no information other than the category each whisky had been entered into and its ABV level.
In total, 16 Master medals were awarded during the competition, which is one of the biggest in The Global Spirits Masters series.
Cotswolds Dry Gin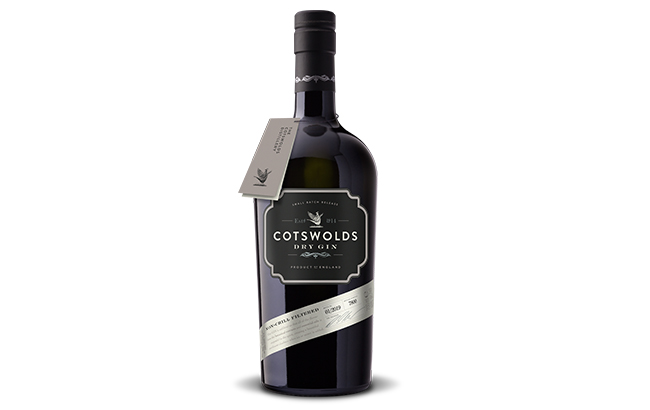 Gin Taste Master 2019
More than 300 expressions entered into last year's Gin Masters, making it the biggest Global Spirits Masters competition in history.
Our expert tasters gathered at London Wall Bar and Kitchen in June 2019 to assess expressions across categories such as London Dry, Organic, Old Tom, Navy Strength, and Sloe Gin. Snapping up the Taste Master crown was Cotswolds Dry Gin in the London Dry category after fighting off competition from 27 Master medallists.
Produced by the UK's Cotswolds Distillery, the gin is a blend of nine botanicals, including locally grown lavender, pink grapefruit, lime zest, cardamom seeds and black peppercorn.
The distillery puts about 10 times the average volume of botanicals used to make most premium gins into its copper pot stills. The process is said to create the "richest possible flavours and mouthfeel".
Old Forester 1870 Original Batch
American Whiskey Taste Master 2019
Old Forester 1870 Original Batch nabbed the American Whiskey Taste Master award, thanks to its flavours of "marmalade, leather, pear juice and black cherry".
The whiskey is the first "craft" expression in the Old Forester Whiskey Row Series, and echoes the production method of brand founder George Garvin Brown, with barrels selected from three warehouses for the final product.
Brown‐Forman created the expression to celebrate the year 1870, when George Garvin Brown created Old Forester on Whiskey Row in Louisville, Kentucky. Brown‐Forman also secured a Master medal for its Old Forester 1897 Bottled in Bond during the competition. The expression is part of the Old Forester Whiskey Row Series.
During The American Whiskey Masters blind‐tasting competition in July 2019, nine Master medals were awarded to top‐quality expressions that were assessed by a panel of independent experts.
Teeling Whiskey 30 Year Old Vintage Reserve Single Malt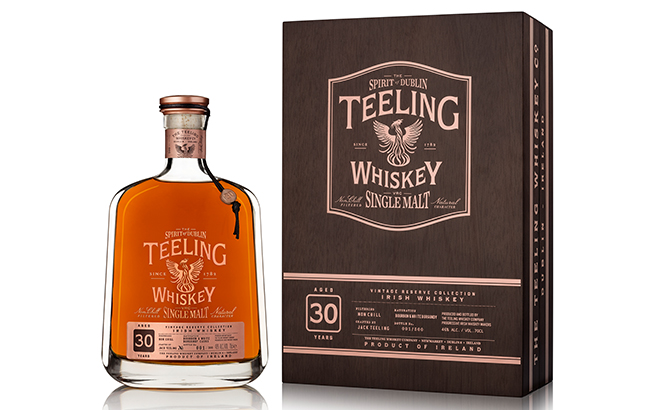 Irish Whiskey Taste Master 2019
Dublin distiller Teeling won the Taste Master accolade for its Teeling Whiskey 30 Year Old Vintage Reserve Single Malt, said to have a "peach nose" and "creamy, spicy" palate.
The expression is one of the oldest Irish single malts, having been matured in ex‐ Bourbon casks for 25 years and matured for an additional five years in ex‐white Burgundy French oak casks. The dual maturation is said to give the whiskey an "extra depth of fruit flavours". The expression, which was distilled in 1987, was launched in October 2018. It was limited to 50 bottles with an RRP of €1,500 (US$1,660) per 700ml.
Last year's Irish Whiskey Masters was held at Indian Accent in Mayfair, London, and saw a total of 15 Master medals awarded to entrants.
Teeling also picked up a Master medal for its Single Grain expression, in addition to four Gold medals and two Silver medals.
Kavalan Solist Port Single Cask Strength Single Malt Whisky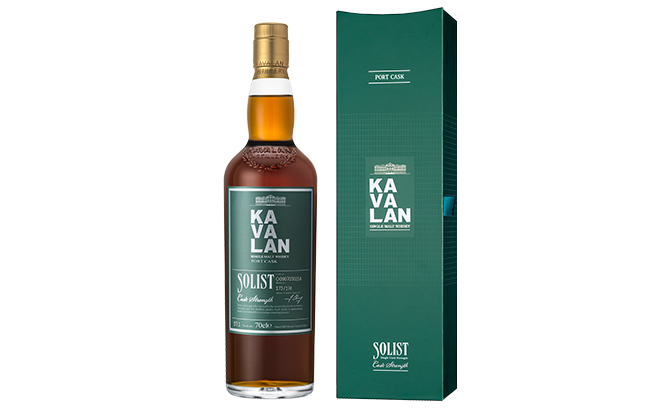 World Whisky Taste Master 2019
The World Whisky Masters – which assessed whiskies made outside of Scotland, the US and Ireland – yielded 38 medals, eight of which were top Master accolades.
The world whisky category has witnessed rising consumer interest in recent years as the sector benefits from flexible rules and styles, allowing for greater experimentation.
The World Whisky Taste Master title went to Taiwanese whisky Kavalan Solist Port Single Cask Strength Single Malt Whisky, which judges described as having a "massive wood influence", and flavours of "fruits" and "glacé cherries".
The whisky was one of the highlights of the Asia (Excluding Japan and India): Single Malt – Super Premium flight.
The expression forms part of Kavalan's Solist range and has been fully matured in Portuguese Port barriques.
SMWS – G6.9 – Listening to the frog chorus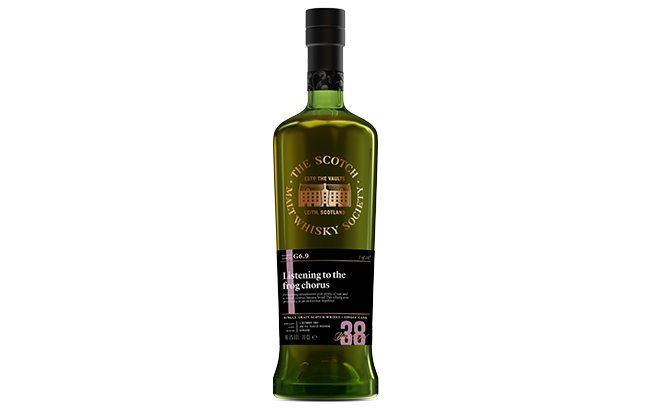 Luxury Spirits Taste Master 2019
In September, we hosted The Luxury Masters 2019 – a blind‐tasting competition in which judges assessed only super‐premium‐plus spirits. During the tasting, judges awarded 74 medals – eight of which were Masters.
Taking the top award of Taste Master was the Scotch Malt Whisky Society's (SMWS) G6.9 – Listening to the frog chorus single grain Scotch whisky, which won a Master medal in the ultra‐premium single‐grain Scotch round. It was one of 147 bottles to be released by the SMWS.
The expression, priced at £185 (US$227), impressed the judges with its "butterscotch, pear and gorse blossom" aroma and its "open, fresh pear" flavour.
The 46.5% ABV whisky spent 36 years in an ex‐Bourbon hogshead before being transferred to a second‐fill toasted oak hogshead.
Hannover Vodka Straight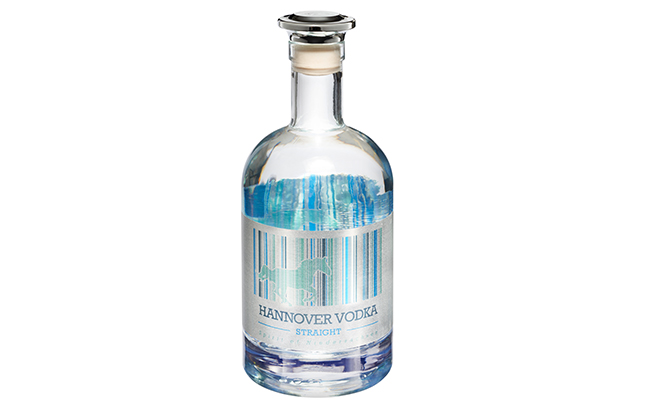 Vodka Taste Master 2019
In the Vodka Base – Wheat round of last year's Vodka Masters 2019, Hannover Vodka Straight stormed to success as the competition's Taste Master.
The vodka was lauded by the judges for its notes of "pine and citrus". The expression was one of two Master medals to be awarded to Germany's Hannover Gin Spirit of Niedersachsen.
The panel was also blown away by Hannover Vodka Atlantic Crossing 62%, which came highly commended by judges and just missed out on the top accolade of Taste Master.
Last year's Vodka Masters competition was held in August at Baltic restaurant in Southwark, London. The competition was split into three panels and spanned categories such as Organic, Oak‐Aged, Flavoured Vodka and Eastern Europe.
During the tasting, 14 Master medals were awarded to vodkas that most impressed the judging panel.
Cotswolds Single Malt Whisky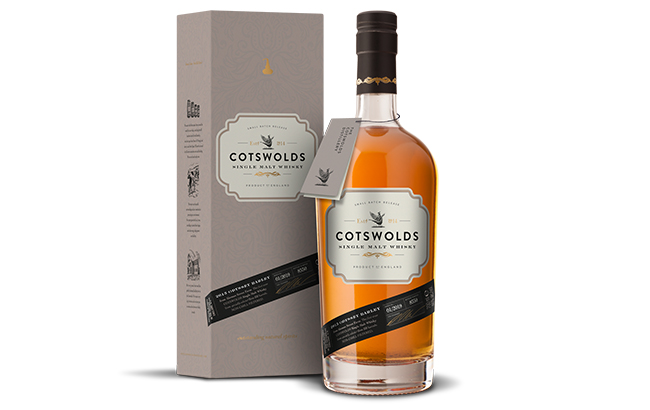 Travel Retail Taste Master 2019
Costwolds Single Malt Whisky took the title of Travel Retail Taste Master after receiving the highest vote by some margin.
The Travel Retail Masters 2019, held at Little Yellow Door in London's Notting Hill in August, covered the breadth of spirits in travel retail.
Cotswolds Single Malt Whisky from the UK's Cotswolds Distillery was praised for its "fruity nose and wine‐like character on the palate."
One judge said: "When you smell something this good you pray it carries through to the taste, and this does. It's one you want to take away and settle into an armchair with."
The expression claims to be the first whisky distilled in the rural Cotswolds area of southwest England. The expression uses 100% locally grown, floor‐malted barley and is matured in first‐fill ex‐Bourbon barrels and reconditioned red wine casks.
Cotswolds Single Malt Whisky entered travel retail in July 2018. In addition, the distillery also produces Cotswolds Dry Gin, Founder's Choice, Peated and Lord Mayor's Reserves whiskies.
In December 2019, The Cotswolds Distillery launched its latest round of crowdfunding to raise £1 million (US$1.3m) worth of investment to help expand whisky production.
Joseph Cartron Crème de Cassis Double Crème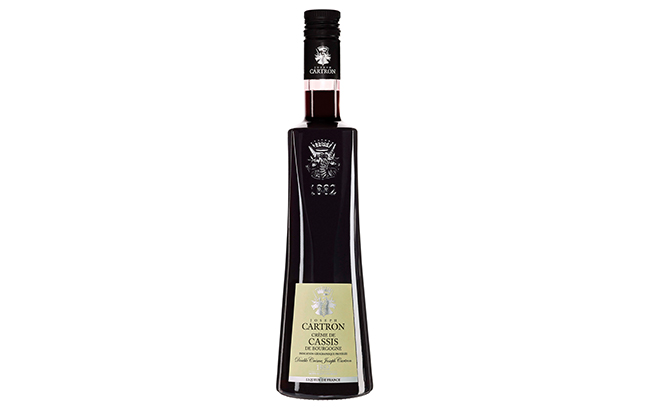 Liqueur Taste Master 2019
During The Liqueur Masters 2019, which was held in October at Indian restaurant and bar 1947 London, a team of tasters assessed the full spectrum of the category, from herbal to fruit and cassis to cream.
In total, the competition awarded eight Master medals to entrants. The top accolade of Liqueur Taste Master was bestowed upon Joseph Cartron's Crème de Cassis Double Crème, which judges deemed to be a faultless example of the category.
In the classic blackcurrant‐flavoured Cassis round, the expression was said to "display the natural tartness of the fruit wonderfully", while one judge said of the texture: "It's really thick, almost like a purée, but it's very rich and bold."
French producer Joseph Cartron uses Noir de Bourgogne blackcurrants to make the liqueur. The fruits are grown on the slopes of the Burgundy Grand Crus around Nuits‐Saint‐ Georges, and are harvested during early summer when they are fully mature. It is bottled at 19% ABV and is recommended served neat over ice or in cocktails.
Joseph Cartron also scooped Master medals for its Apricot Brandy and Thé Noir Fumé, as well as a Gold medal for Sureau in the Elderflower round, and two Silver medals for its Cacao Blanc and Banane liqueurs.
Compass Box Stranger & Stranger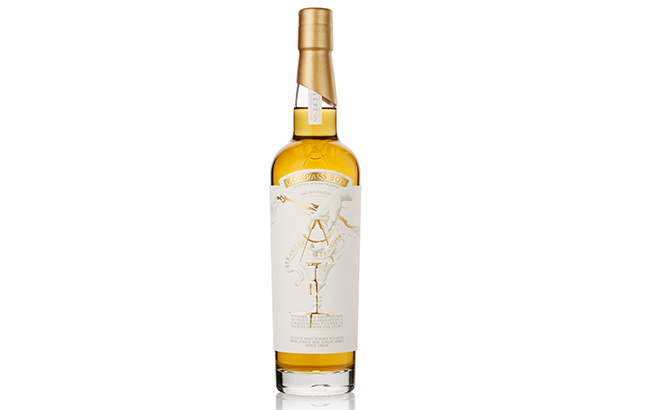 Design & Packaging 'Best in Class' 2019
Spirits brands with standout boxes and bottles came under scrutiny in our Design & Packaging Masters 2019, held in November.
A Master medal went to Compass Box Stranger & Stranger, which also secured the Best in Class title. The design was described as "opulent perfection". One judge said: "This is a case of when you spend money, you get quality."
The panel agreed it displayed everything they were looking for in an outstanding spirits bottle: exceptional storytelling, a standout aesthetic and quality materials. The bottling marks the 10‐year anniversary of the working relationship between Compass Box and packaging designer Stranger & Stranger, which covers 35 bottle designs.
The Stranger & Stranger team, led by design director Guy Pratt, used a "cutting‐edge" printing technique not typically used for bottle labels to create an almost 3D effect. Due to the labels being "so heavily embossed", a specially trained team is required to apply them.
The liquid itself is 99% made up of whiskies from three Speyside single malt distilleries. But the addition of one‐year‐old grain whisky spirit from Girvan distillery prevents the expression from being classed as Scotch whisky. It is bottled at 46% ABV and sale was limited to 4,802 bottles.