SB's best-performing spirits companies of 2019
By admin
They say you have to be in it to win it, and there were certainly myriad brands that walked away with a stellar number of accolades in The Global Spirits Masters 2019. The scores have now been counted and verified – these were top of the table.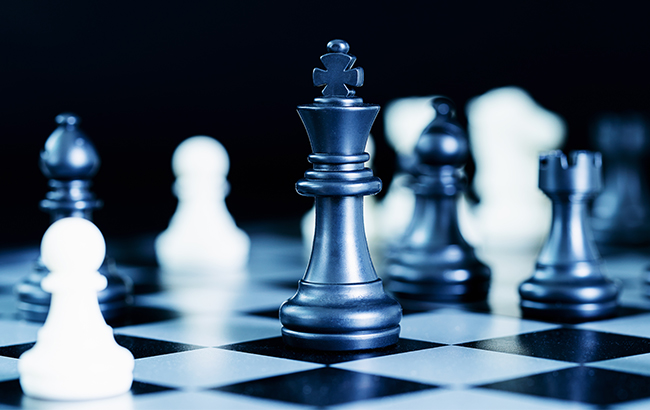 Throughout The Global Spirits Masters 2019, more than 1,000 medals were awarded – the most seen in any year of the blind‐tasting competition. This is a testament to the growth in quality liquid across a number of categories – in particular, our judges noted vast improvements in gin, world whisky and vodka.
At the end of each competition, the individual medals awarded to each company – which may have submitted a number of brands and expressions for assessment – were tallied up. Different weightings were assigned to Silver, Gold and Master medals, and counting these scores produced a Grand Master for each round. Since each medal received a different corresponding score, it was not only the company that won the most medals that secured the Grand Master title: it was the company that won the most points throughout the competition.
These companies may be big or small, multi‐ nationals or independents, established or fledgling. Since The Global Spirits Masters is judged completely independently by a panel of expert tasters, devoid of any brand information, success is based on the quality of the liquid alone.
"The Grand Master in each competition is a distiller, blender or bottler that demonstrated a firm commitment to quality in their different brands or expressions," said Melita Kiely, editor of The Spirits Business.
"Since most of our competitions use a number of panels, because of their size, these companies have consistently impressed some of the country's most experienced tasters. Such excellence was incredibly heartening to see and should be commended."
Click through the following pages for a profile on each Grand Master winner.
To see the full list of Taste Masters 2019 from The Global Spirits Masters series, click here.
Kyrö Distillery Company
Distillery Grand Master
Number of medals: 4
In contrast with all other Global Spirits Masters rounds, with the exception of Design & Packaging, The Distillery Masters was not judged on taste, but instead looked at how firms are taking strides in tourism, marketing and sustainability. The competition has now evolved into The Spirits Business Awards (see more on pages 62‐66), but in its final year, it achieved some impressive results.
Kyrö Distillery Company wowed the judges with its incredible consumer experience, industry‐leading distillery facilities, creative use of social media and commitment to bettering sustainability. Kyrö secured three Master medals and one Silver.
Borco International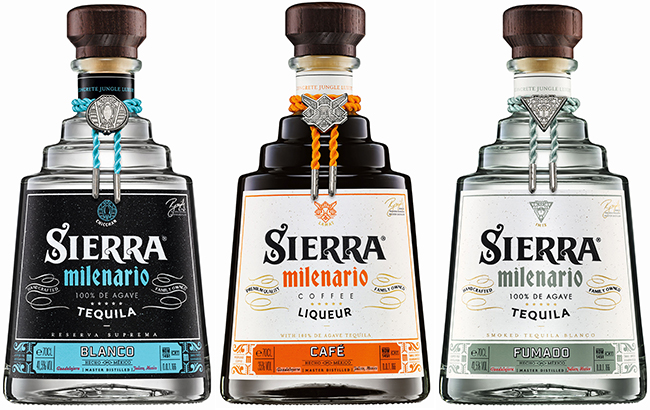 Tequila & Mezcal Grand Master 2019
Number of medals: 12
Sierra Tequila maker Borco International was named Tequila & Mezcal Grand Master after winning 12 medals, including a Master for the innovative Sierra Milenario Tequila Fumado.
Germany‐based Borco demonstrated excellence in a variety of categories, including super‐premium 100% agave expressions spanning blanco, reposado, añejo and extra añejo, as well as the mixto end of the spectrum, Tequila‐based liqueurs and mezcal.
Borco remains under the ownership of the Matthiesen family, which founded the company more than 60 years ago. Sierra now claims to be the best‐selling Tequila brand in Europe.
Groupe BBS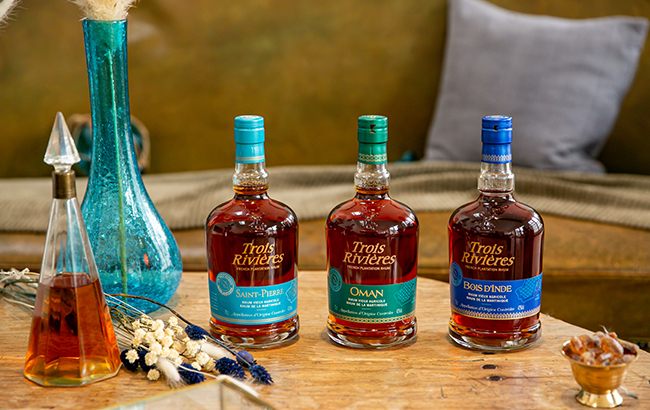 Rum & Cachaça Grand Master 2019
Number of medals: 23
The Rum Masters is one of the biggest competitions in the global series, encompassing everything from spiced to overproof, flavoured and ultra‐premium varieties. The company that accrued the most points in this hotly contested round was Martinique‐based agricole rum maker Groupe BBS.
The firm impressed the discerning panel of rum experts with its Maison La Mauny and Trois Rivières brands, which entered products into the White Agricole, Aged Agricole, Overproof Agricole and Flavoured flights. In total, the two brands secured five Master medals.
The Kyoto Distillery Company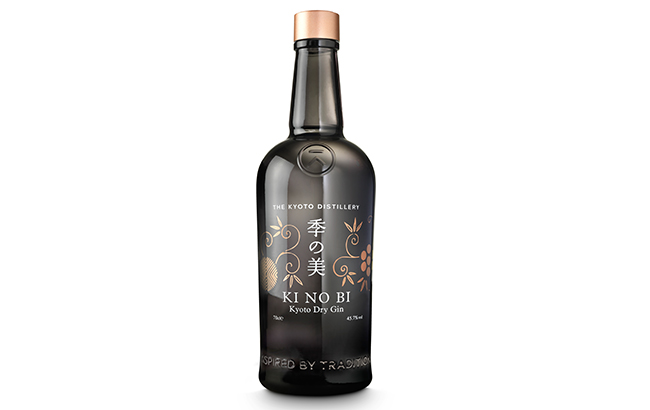 Asian Spirits Grand Master 2019
Number of medals: 4
The Asian Spirits Masters was exclusively dedicated to products made in Asia, including 'national' categories such as baijiu and 'international' ones such as whisky.
However, it was a domestic craft gin distillery that took home the title of Asian Spirits Grand Master 2019. Opened in 2014, The Kyoto Distillery Company has carved a global reputation for its high‐quality, creative gins that champion local Japanese botanicals.
The distillery won four medals in the competition, including one Master for its Ki No Tea Kyoto Dry Gin, which contains a number of Uji tea botanicals at its core.
Distell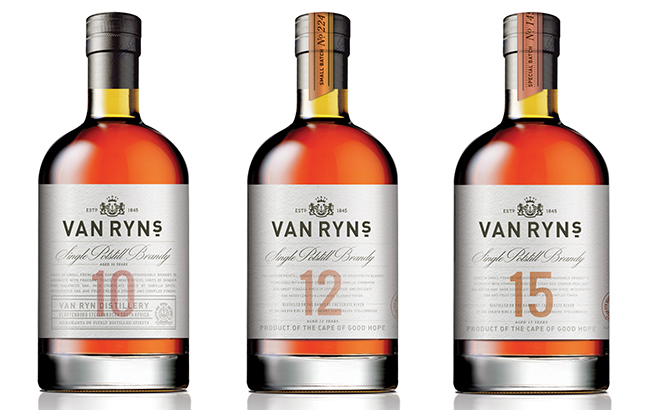 Brandy Grand Master 2019
Number of medals: 8
The Brandy Masters assessed brandies from a number of regions – except those with appellations – and it was Distell, a South African producer, that grabbed the ultimate accolade of Brandy Grand Master 2019.
The distiller won eight medals, including three Masters, for its Klipdrift, Viceroy, Van Ryn's and Richelieu brands, which were praised by the judges throughout a number of categories, including blended and pot still flights of various age statements.
The company's Van Ryn's Single Pot Still Brandy 10 Year Old also won the Brandy Taste Master title.
Cognac Frapin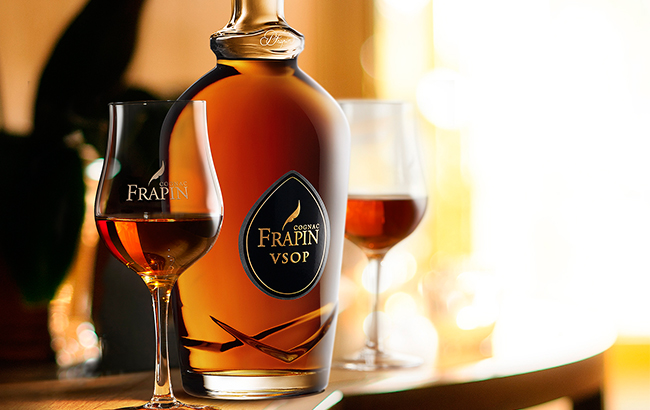 Cognac Grand Master 2019
Number of medals: 4
Single estate Cognac producer Frapin stormed to victory in The Cognac Masters, winning four medals in total – two Golds and two Masters – augmenting the producer's title of 2019 Cognac Taste Master for Millésime 1990.
The brand impressed the panel in four Single Cru rounds with its elegant and characterful style. Each Frapin expression is harvested, distilled over lees and aged at the family‐owned Grande Champagne estate, which dates back hundreds of years.
Frapin's use of distilled lees – that is, the dead yeast cells left over after fermentation – is said to offer an array of "interesting flavours".
Distell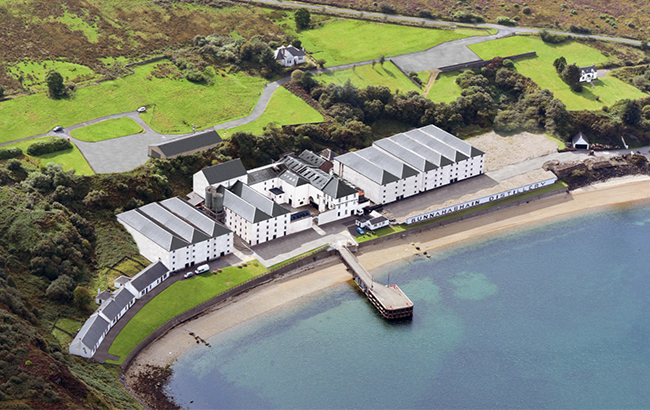 Scotch Whisky Grand Master 2019
Number of medals: 19
South African drinks group Distell, a leading brandy producer, is a less well‐known player in Scotland, but the quality of its offering in The Scotch Whisky Masters was extraordinary. Through its Burn Stewart Distillers arm, the company owns the Bunnahabhain, Deanston and Tobermory distilleries, the latter of which also produces the Ledaig brand. However, Islay‐based Bunnahabhain was the competition's star of the show.
In total, Distell secured 19 medals, including three Masters for Bunnahabhain Toiteach A Dhà, Bunnahabhain An Cladach and Bunnahabhain 25 Year Old. Its Scottish Leader blend also performed strongly.
Atom Brands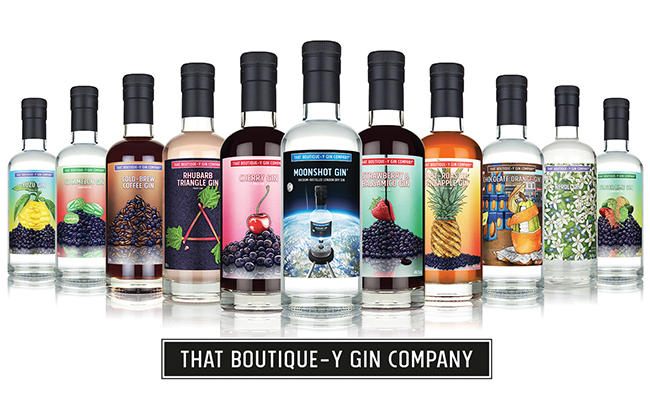 Gin Grand Master 2019
Number of medals: 29
The Gin Masters was by far the largest competition in The Global Spirits Masters 2019 – something that is no surprise, given the buoyancy of the category and its raft of new players.
With a fantastic 29 medals, UK‐based spirits bottler Atom Brands accrued the most points over the course of the juniper‐filled day. The majority of awards went to expressions bottled by Atom's That Boutique‐y Gin Company arm, known for its creativity.
The firm secured three Master medals for its Smoked Rosemary, Fresh Rain and Moonshot gins, all of which were entered into the London Dry round.
Buffalo Trace
American Whiskey Grand Master 2019
Number of medals: 18
Having accumulated 18 medals in this year's American Whiskey Masters, the American Whiskey Grand Master 2019 title went to Kentucky distillery Buffalo Trace.
The Sazerac Company‐owned distillery was up against stiff competition, with strong scores for the likes of Brown‐Forman, Balcones and Atom Brands, but its haul of top medals sealed the deal.
Buffalo Trace's two Master medal‐winning Bourbons were Elmer T Lee Single Barrel Kentucky Straight Bourbon Whiskey and Colonel EH Taylor Jr Small Batch Kentucky Straight Bourbon Whiskey. The distillery's Eagle Rare, Very Old Barton and Isaac Bowman brands also performed well.
Irish Distillers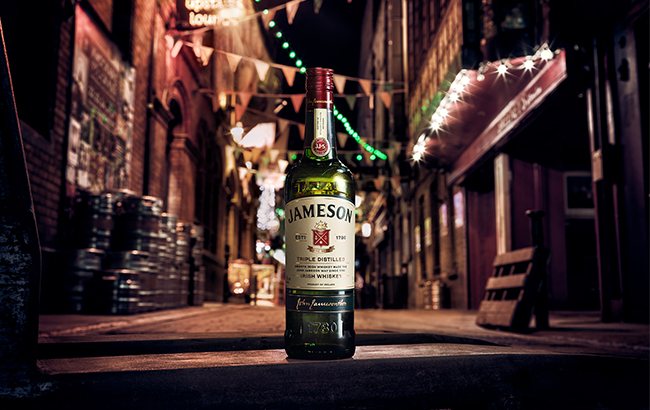 Irish Whiskey Grand Master 2019
Number of medals: 27
Irish Distillers' success stretched across multiple styles and price points in The Irish Whiskey Masters 2019. The Irish Whiskey Grand Master won a total of 27 medals, including seven Masters.
Operating out of its Midleton Distillery in County Cork, Irish Distillers is the Irish whiskey arm of Pernod Ricard, which produces the Jameson blend, as well as the Redbreast and Spot family of whiskeys.
Its highest‐scoring expressions of the day included the super‐premium blend Jameson Black Barrel, premium single pot still Redbreast 12 Year Old and ultra‐ premium single pot still Midleton Barry Crockett Legacy.
Kavalan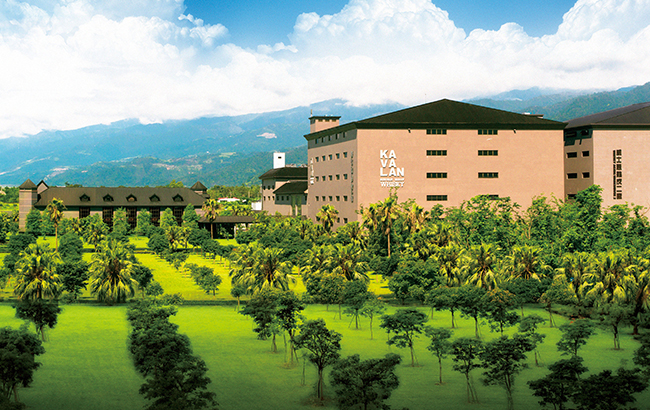 World Whisky Grand Master 2019
Number of medals: 13
Taiwanese distillery Kavalan helped make the 2019 World Whisky Masters the competition's best year to date. The brand won 13 medals, five of which were top Master accolades (Kavalan also secured the World Whisky Taste Master title for its Solist Port Single Cask Strength Single Malt expression).
The distillery's medal‐winning whiskies spanned the premium and ultra‐premium single malt legs in the Asia (excluding Japan and India) rounds of the competition.
In addition to the Solist Port Single Cask whisky, Kavalan's Solist Ex‐Bourbon Single Cask and Classic Single Malt performed well.
Purity Vodka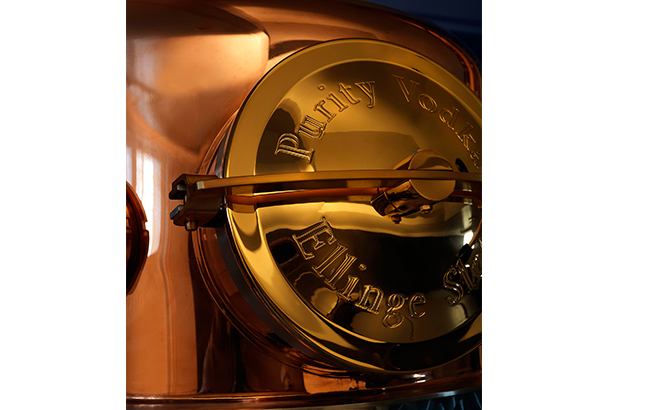 Vodka Grand Master 2019
Number of medals: 21
Purity is a Swedish vodka brand made in small batches using organic winter wheat and barley. Its three expressions – Purity Vodka 17, Purity Vodka 34 and Purity Vodka 51 – were lauded in The Vodka Masters 2019, winning Silver, Gold and Master medals.
"As an organic producer with a focus on smaller batch, handcrafted vodka, we're fighting the 'assembly line' methods of our competitors, where our total production does not even match their spills," said Mathias Tönnesson, chief spirit officer of the Purity Distillery. "So we're very proud to be recognised for our dedication to craftsmanship."
Quintessential Brands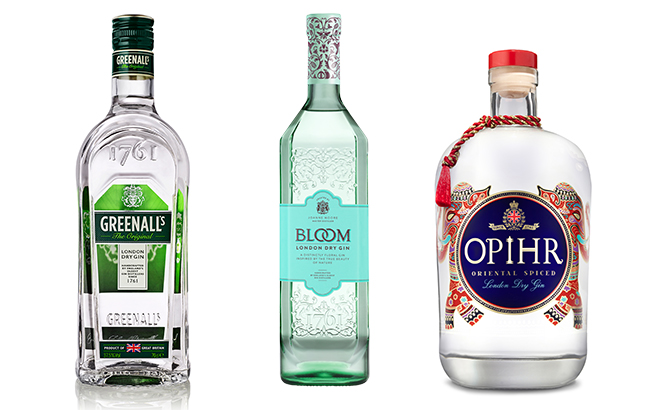 Travel Retail Grand Master 2019
Number of medals: 26
The annual Travel Retail Masters assessed the quality of spirits in numerous categories available in duty free and travel retail. The competition included both channel exclusives and spirits that are available in multiple markets – GTR being one of them.
With its strong gin and liqueurs offering, Quintessential Brands was named Travel Retail Grand Master 2019 after clocking up 26 medal wins. The group's Greenall's, Opihr, Thomas Dakin, Bloom and Berkeley Square brands secured solid scores in the Gin flight, while the The Dubliner range impressed in Irish Whiskey, and Feeney's cream liqueur won plaudits in the Liqueurs heat.
The Scotch Malt Whisky Society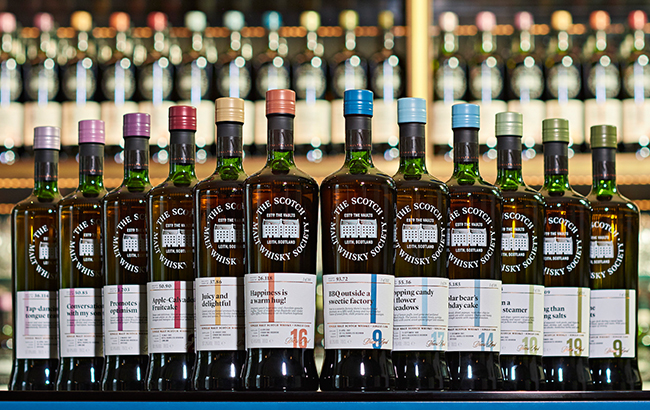 Luxury Spirits Grand Master 2019
Number of medals: 6
The Luxury Spirits Masters exclusively assessed spirits in the super‐premium‐or‐ above price bracket, encompassing categories such as Cognac, gin, rum, Tequila and even liqueurs.
Specialist single cask Scotch whisky bottler the Scotch Malt Whisky Society impressed the panel of experts and generated the most points throughout the competition.
The group won six medals in total – three Golds and three Masters – and even scooped the Taste Master title for its creatively named G6.9 – Listening to the frog chorus.
Joseph Cartron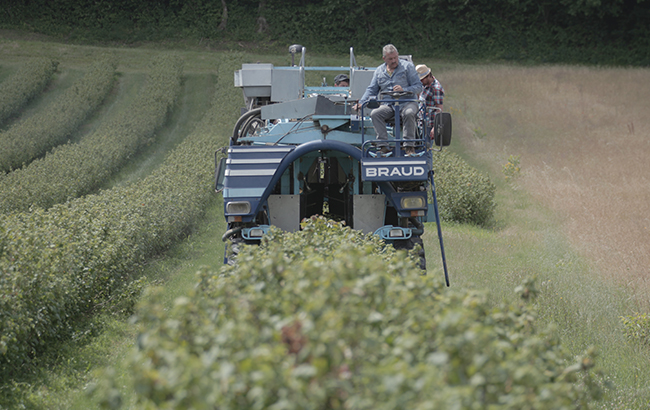 Liqueur Grand Master 2019
Number of medals: 6
French brand Joseph Cartron took home the Liqueur Grand Master award for its high‐ quality showing across the Fruit, Tea, Elderflower, Cassis and Chocolate flights.
The independent producer, whose history dates back to 1882, won six medals in total – including three Masters. Its Crème de Cassis Double Crème also secured the title of Liqueur Taste Master after receiving unanimous praise from the panel.
To create its liqueurs, Joseph Cartron selects fruit varieties "closest in spirit to the Burgundian terroir". This authentic expression of high‐quality fruit was what the judges found most impressive.
Bottle Proof Cocktails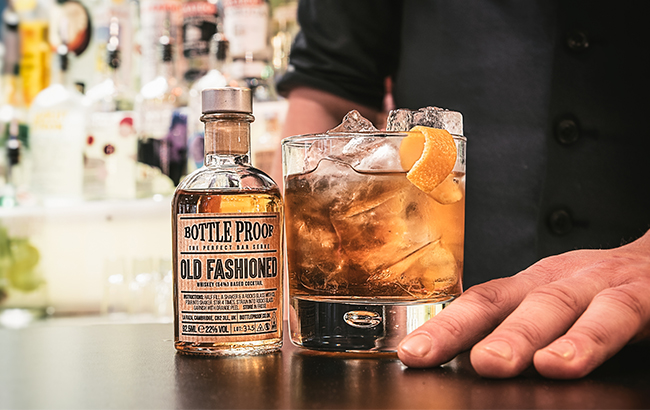 Speciality Grand Master 2019
Number of medals: 6
The Speciality Masters saw judges scrutinise everything from aquavit and absinthe to pre‐ mixed drinks. Bottle Proof Cocktails stood out with its balanced and approachable flavours.
The ready‐to‐drink specialist won six medals, including four Golds. Bootle Proof Cocktails are made for the on‐trade, and span the gamut of flavours, from Espresso Martini and Negroni to the Old Fashioned and Porn Star Martini.
With an aim of creating the "perfect bar serve", each bottling contains 50ml of alcohol. Each can be shaken, stirred and served in under a minute to offer "guaranteed consistency and balance".
Stranger & Stranger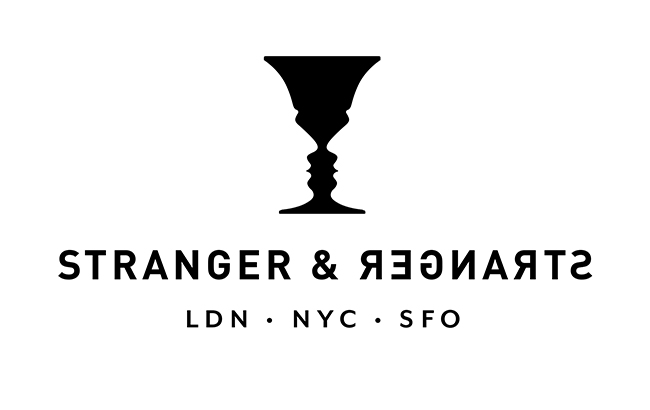 Design & Packaging Grand Master 2019
Number of medals: 5
Stranger & Stranger has a reputation for setting the bar in beautiful spirits packaging designs, and last year the agency once again proved its position as the best of the best.
The company impressed the panel with its creative storytelling, quality materials and gorgeous aesthetic. Its award‐winning entries included big names such as Absolut Elyx, and more niche products like the Woolf Sung Artful Dodger Range.
Another stand out was the Ferrand 10 Générations Cognac, which featured an elegant, intricate illustration. The Design & Packaging Masters 2019 was sponsored by Amorim Top Series.
Atom Brands – Overall Grand Spirit Master 2019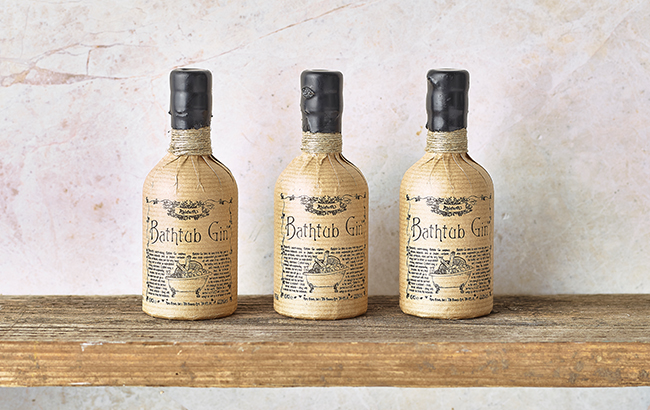 Number of medals throughout the year: 66
The Global Spirits Masters awards an Overall Grand Spirit Master title to the company that generates the most points throughout the whole year.
In 2019, for the third year running, that award went to Atom Brands for its exceptional performance in rounds including rum, gin, Scotch whisky and travel retail. The independent bottler and brand owner won 66 medals over the past 12 months.
Nick Ravenhall, managing director of Atom Brands, said: "Winning the title of Overall Grand Spirit Master for the third year in a row is a great privilege for the whole team at Atom Brands. We're delighted to see all of the hard work that goes into the creation of every bottle and every brand recognised by experts in the industry. This year we've been lucky enough to win 66 awards, including 14 Masters, for our products. We were also excited to enter the travel retail category for the first time with some brand new creations from That Boutique‐y Gin Company – Sydney Garden Gin and Gold Coast Gin."
Atom Brands will hold on to the Grand Master title until the winter, when The Global Spirits Masters scores for 2020 will be tallied to discover the best‐performing distiller, blender or bottler of the year.