Bristol distiller creates low-ABV canned G&T
Spirits producer Bramley & Gage has launched two ready-to-drink (RTD) gin and tonics under its 6 O'clock Gin brand, including a low-ABV variant.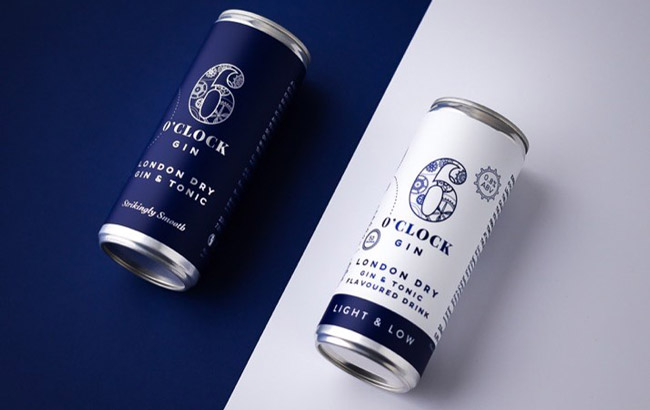 The 6 O'clock Gin Light and Low is said to have "all the characteristics you'd expect from a great craft gin and tonic" but has been bottled at 0.8% ABV. The RTD, which is said to have "all the flavour of 6 O'clock Gin", contains 0.2 units of alcohol and 50 calories per can.
In comparison, the distiller has also made a canned G&T using its signature 6 O'clock London Dry Gin and tonic water. With an ABV of 7%, the RTD is described as being "classic, refined and exceptionally well balanced".
Founder and head distiller at Bramley & Gage Michael Kain said: "Ever wanted a perfect, bartender-quality G&T while you're at an event or concert, but one look at the corporate gin and stressed staff changes your mind? Now there is a solution.
"These G&Ts are hand-crafted by us to guarantee the strikingly smooth taste in the convenience of a can. Now there is no need to sacrifice quality or taste."
The cans will be available to buy from 6 January through the distillery and retailers, including Waitrose, M&S, Amazon and Ocado. London Dry Gin and Tonic is priced at £2.85 (US$3.70) per can or £30 (US$39) for a case of 12 and Light & Low carries an RRP of £2.65 (US$3.45) per can or £30 (US$39) for a case of 12.