What's on in January
Start 2022 with a glass in hand – we've rounded up this month's stand-out launches and pop-ups for spirits fans, plus events for those taking part in Dry January.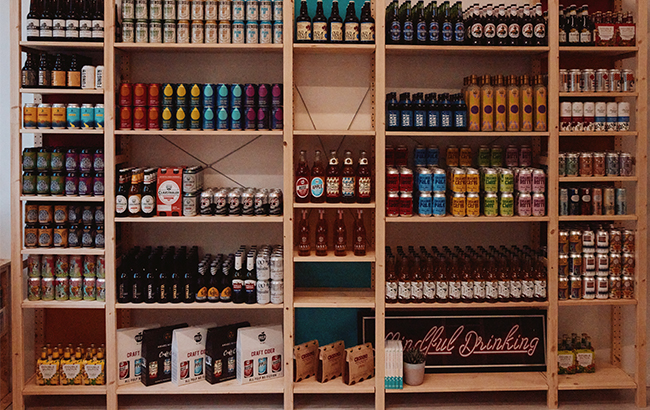 If 2022 has you in the mood to explore new venues, check out pop-ups or venture into new-to-you categories, then look no further. Our round-up of January's hottest events details innovative launches, brand-new cocktail lists and even a Tequila-themed tailgate in Las Vegas.
Keep scrolling for the events taking place in the spirits world to kick off 2022.
---
1800 Tequila's NFL tailgate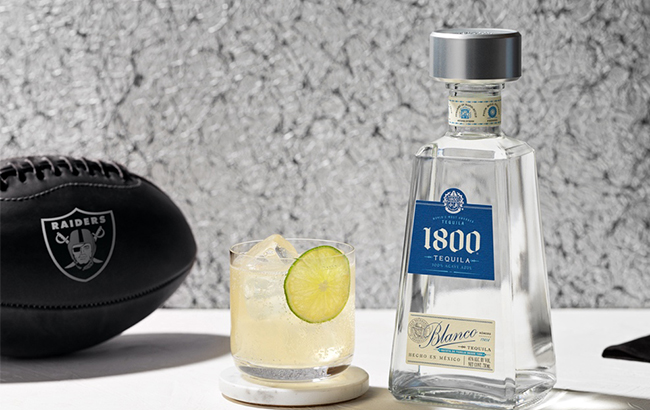 What: Tequila meets American football
Where: Las Vegas, Nevada, US
When: 9 January
Becle-owned 1800 Tequila is showing its support for National Football League (NFL) team Las Vegas Raiders, by hosting a tailgate called Married to the Game.
Two branded cocktails will be on offer within the stadium too: the 1800 Mexican Mule Rusher, made up of 1800 Blanco, fresh lime juice, bitters and ginger beer, and the 1800 Pirate Paloma, consisting of 1800 Cristalino, light agave, grapefruit bitters and soda water.
---
Saicho x The Gantry pop-up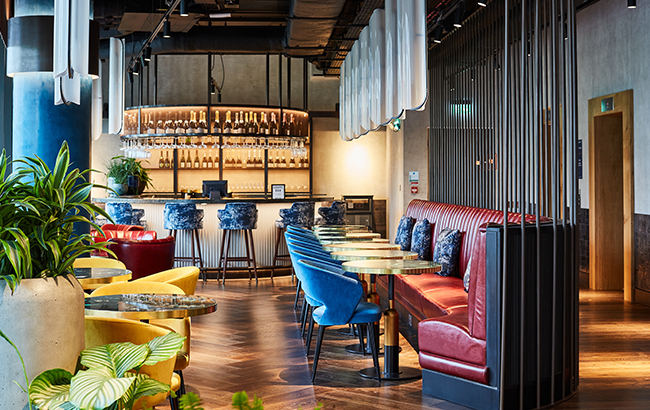 What: Sparkling tea cocktail bar
Where: Stratford, London
When: 10 January-7 February
Sparkling tea brand Saicho has teamed up with East London's new hotel, The Gantry, to create a pop-up sparkling bar for Dry January. The experience will offer a range of flavourful tea-led cocktails, with tea flavours Darjeeling, Hojicha, Jasmine and Eight Immortals cold-brewed for 24 hours, and then carbonated to create an effervescent drink.
Saicho's tea cocktails are stylishly served in a Champagne flute, and recommended paired with a small plates menu launched especially for the occasion.
---
UKBG final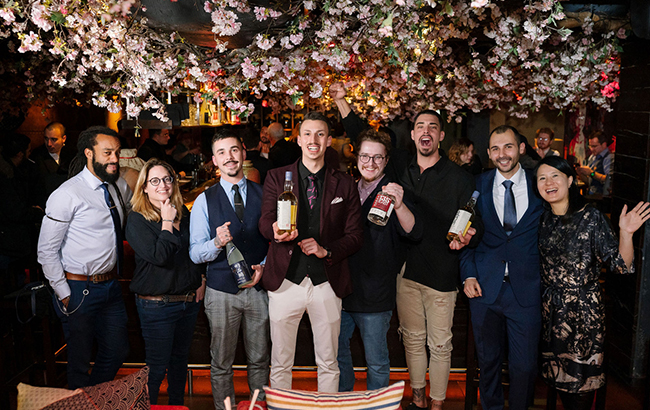 What: The final heat of a cocktail competition
Where: London, UK
When: 18 January
The 15 finalists of the UK Bartenders' Guild (UKBG) National Cocktail Competition will gather to compete in the final at the Prince Akatoki Hotel in Marble Arch, London this month. The contestants, hailing from all around the world, previously completed tasks framed towards 'community learning'. Competitors have so far proved their expertise in the areas of sake, whisky and gin, and each participated in an Ultimate Highball round.
With high anticipation for the grand final, the event is not to be missed. The last stage will challenge participants to recreate their initial sake recipe submission, plus a Gin Fizz recipe.
---
ACSA's sustainability webinar
What: An online discussion on spirits sustainability
Where: Online
When: 20 January, 3pm-4pm ET
Online webinar A Good Drink: In Pursuit of Sustainable Spirits will see interviewer Shannah Farrell joined by Scott and Ann Blackwell, from High Wire Distilling, to discuss how distillers can improve their impact on the environment.
Named after Farrell's new book, the American Crafts Spirits Association (ACSA) webinar will explore the bars, distillers and farmers who are driving a transformation towards sustainable spirits.
Admission is free to ACSA members, and US$59 for non-members.
Recent figures released by ACSA revealed that US craft spirits sales increased at a slower rate in 2020, while employment levels dropped by nearly 50% when compared to 2019.
---
Club Soda's booze-free shop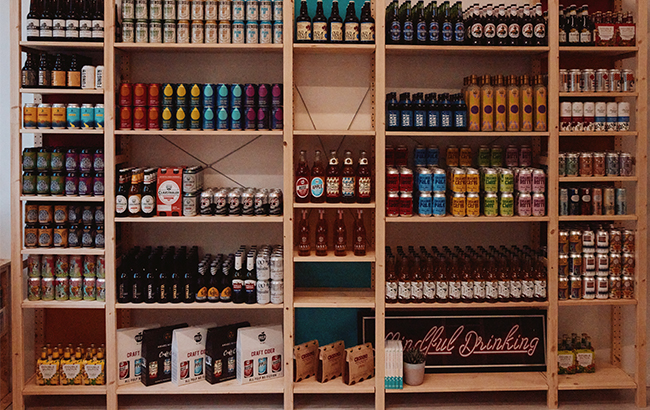 What: Alcohol-free off-licence pop-up
Where: London, UK
When: Until 30 January
Club Soda is giving both on-trade workers and consumers the opportunity to discover the wide range of alcohol-free drinks available in the UK through its temporary pop-up in Oxford Circus. Products available to try in-store include Lyre's, Everleaf and Adnams Ghost Ship 0.5%. The shop will also be hosting trade focused masterclasses for mixologists.
---
Singapore reinvents the Sidecar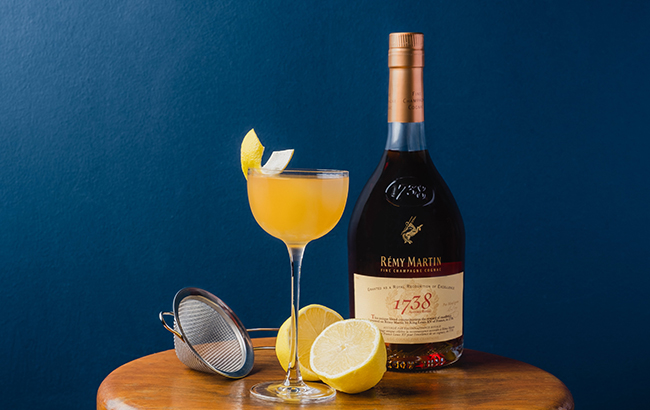 What: Menus shaking up the Sidecar
Where: Singapore
When: Until 31 January
Rémy Martin has partnered with a selection of Singapore's best bars to offer special renditions of the classic Sidecar cocktail, which is traditionally made with Cognac, orange liqueur and lemon juice.
Participating venues include Mo Bar, Smoke & Mirrors, Stay Gold Flamingo, Studio 1939 at Potato Head Singapore and Tippling Club. Teams from these venues will reimagine the Sidecar using Rémy Martin 1738 Accord Royal.
Stay Gold Flamingo has taken the collaboration with the Cognac brand one step further, and launched a competition for the month of January. When guests purchase a Sidecar cocktail from Stay Gold Flamingo's special menu, they stand a chance to win a 700ml bottle of Rémy Martin 1738 Accord Royal and a 700ml bottle of Cointreau.
---
Dante's winter pop-up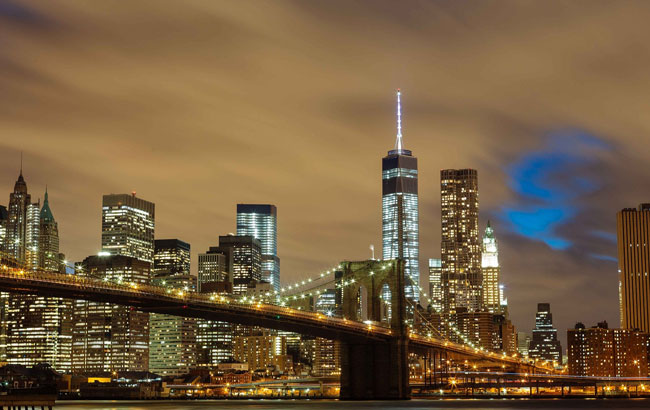 What: A seasonal bar from the masters of the aperitivo
Where: New York City, NY, US
When: January-March
Kicking off this month, New York's acclaimed bar Dante is transforming The Seaport's Pearl Alley into a seasonal space, offering an aperitivo hour, cocktails and live entertainment. Negroni lovers are also in for a treat, as an exclusive Negroni bar has been set up to offer a number of twists on the classic serve. The Chocolate Negroni, Caffe Negroni and Negroni Bianco are just a few of the wide selection available.
---
Abandon Ship debuts in London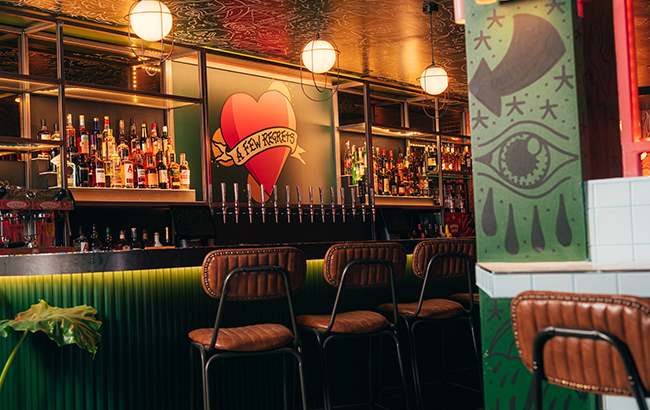 What: A Scottish bar anchors again
Where: London, UK
When: From January
Abandon Ship, an urban-style bar that first launched in Dundee, is opening a branch in Covent Garden. The third outpost will bring its exclusive merchandise and artwork to England's capital, and a drinks menu will present a range of rums, bespoke cocktails, plus Scottish favourites such as Irn Bru.
---
Bandra Bhai Martini menu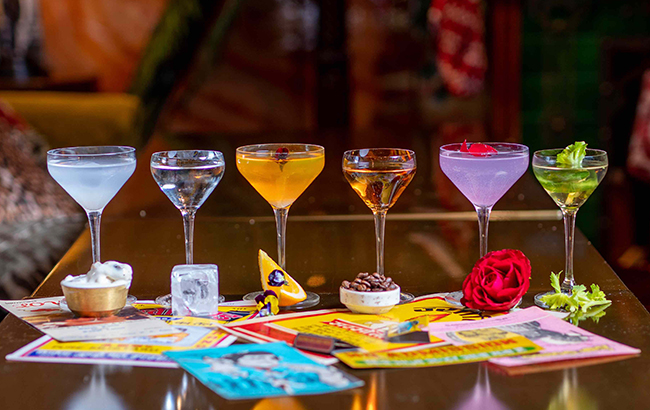 What: The Martini drinker's dream
Where: London, UK
When: From January
Bandra Bhai, an Indian speakeasy located on Mortimer Street, Fitzrovia, is putting the spotlight on Martini lovers in 2022, having released a list of remedial Martinis this month. Each cocktail is served in a tincture bottle with a Martini glass for guests to pour themselves. The debut menu includes a Lovesick Martini, made with Champagne and rose bitters; a Heartbreak Martini, made with ice cream washed vodka; and a Grey Sky Martini, made with effervescent vitamin C tablets, to name a few.
---
TT Liquor's new list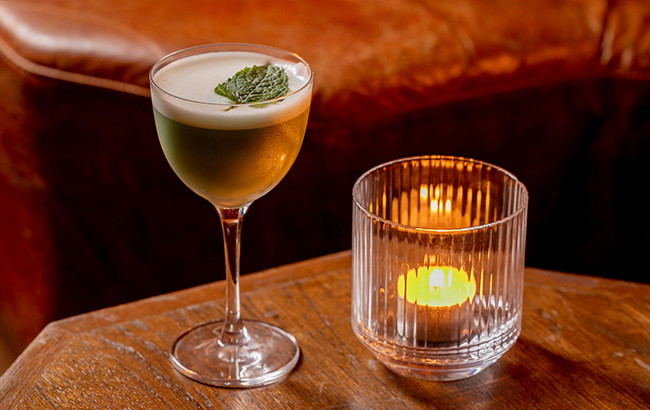 What: Serves and masterclasses for low-ABV drinkers
Where: London, UK
When: From January
Shoreditch's underground cocktail bar TT Liquor is kicking off the new year with a menu of low-and-no based serves, including the rich and Cognac-forward Mandarin Duck, and Bananaquit, a rum-based served featuring a homemade vegan eggnog mix. The new cocktails are vegan, catering to customers participating in Veganuary. Also kicking off this month are TT Liquor's interactive non-alcoholic cocktail classes. The sessions provide fully stocked stations to drinkers at classes, which run twice a week.