Katy Perry launches zero-ABV apéritif line
American singer Katy Perry has created a range of non-alcoholic ready-to-drink apéritifs in partnership with spirits producer Amass.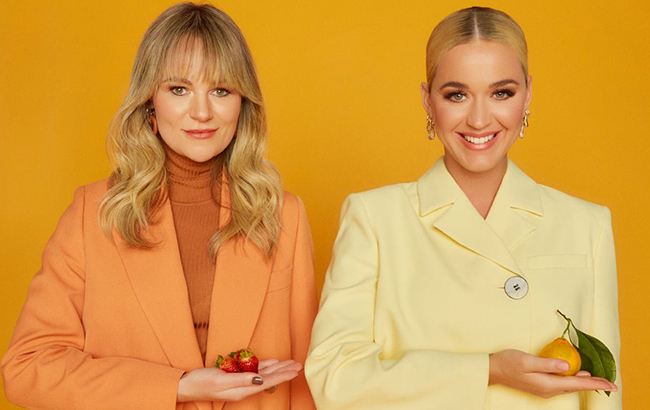 The De Soi range includes three variants: Golden Hour, Champignon Dreams and Purple Lune. Inspired by the French ethos of pleasure with restraint, De Soi is pronounced 'de swa'.
The new line is made with 'natural' adaptogens to allow drinkers to 'indulge sensibly'.
Perry and Amass master distiller Morgan McLachlan combined ethnobotany and 'natural' distilling methods to create adaptogenic drinks that provide a relaxing effect while delivering 'sophisticated flavour profiles'.
"As a creative professional and a busy mom, I was searching for a delicious and bubbly ready-to-sip beverage that didn't get in the way of early mornings and long nights," said Perry.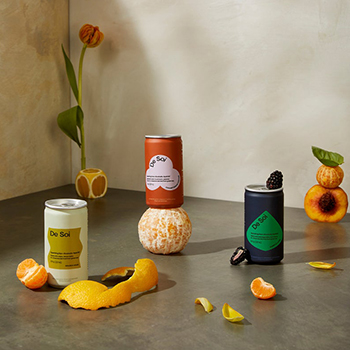 "Life is filled with so many moments I don't want to forget. By partnering with Amass, I was able to create De Soi, apéritifs that allow me to be my brightest and most dynamic self without giving up the complex taste and stress-soothing effect I look for in a celebratory drink or nightcap."
Golden Hour offers a 'mood-boosting blend' of l-theanine derived from green tea, maca and lemon balm. It offers notes of citrus, lemongrass and leafy herbs, and is said to 'soothe stress and spur creativity'.
'Fresh and fruity' Champignon Dreams combines reishi mushroom and passionflower with l-theanine. It provides notes of 'sticky summer strawberries, bitter grapefruit and earth'.
Meanwhile, Purple Lune is described as a 'full-bodied' apéritif that gives balance. It is made with 'mind-mellowing' ashwagandha, tart cherry and l-theanine and offers hints of blackberry nectar, vanilla oak and rose petals.
The range is vegan, gluten-free and non-GMO, and contains no artificial flavours or colouring. De Soi can be sipped straight from a glass, garnished with citrus and herbs.
The collection is priced at US$25 for a 750ml bottle or a four-pack of eight-ounce (237ml) cans.
Last year, Amass moved into cannabis with a THC- and CBD-infused non-alcoholic beverage.