What's on in December
With the holidays around the corner, now is a better time than any to sit back with a cocktail or two. We've rounded up some of the best boozy events around the world for the festive season.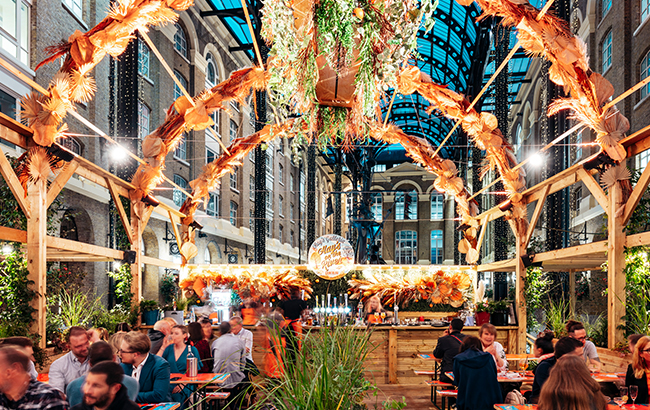 Dreaming of drams and delicatessen ham this Christmas? Or perhaps you're looking to start the Christmas period in style, with a Martini in hand in London or kitted out in Gatsby-style clothes in Las Vegas. Either way, we've rounded up the events to attend this December in order to ensure it's a month you won't forget.
Keep scrolling for the fun-filled activities taking place in the spirits world before the year is up.
---
King's Ginger cocktail terrace

What: A winter cocktail terrace
Where: Kingston-upon-Thames
When: Throughout December
Check out the festive-themed winter terrace at the historic Mitre Hotel Hampton Court, launched in collaboration with herbal liqueur King's Ginger.
The terrace will present serves including King's Ginger Hot Chocolate, Mulled Cider, and King's Ginger Penicillin. The liqueur brand has also dabbled in baking mince pies, which will be available to order on the menu.
---
Long and boozy lunches
What: Prolonged boozy lunches
Where: Sydney, Australia
When: Throughout December
York-Clarence-Kent Street (YCK Laneways) is kicking off the cocktail-filled season on Friday (3 December) with Long Lunches & Late Nights, as small bars of the city come together to host long lunches outdoors. Expect cocktails and live entertainment to prepare you for the busy social season.
Barrack Street will be transformed by the team at Prince of York (pictured), covering tables with long rolls of white linen for a lunch of 'epic proportions'. While The Barber Shop is delivering its Gin Garden Long Lunch, other bars involved include: Esteban, Sammy Jr, Spawn Point, Stitch Bar, the Swinging Cat, the Lobo, Uncle Mings, and Grandma's Bar.
---
Cointreau's festive pop-up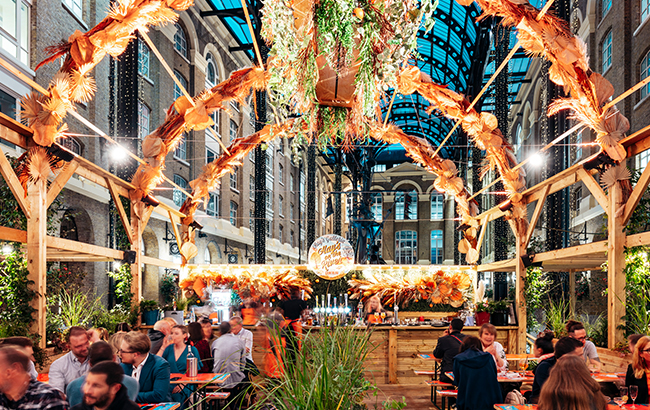 What: Margaritas on the Thames
Where: Hay's Galleria, London
When: Throughout December
Orange liqueur brand Cointreau has unveiled its winter riverside pop-up, offering a festive menu comprising Mulled Cider, Margaritas and Soft Toddies. The space has been decked out with fir trees, giant baubles, fairy lights and faux snow to guarantee the warm fuzzy feeling of Christmas.
---
Times Square's Magic Hour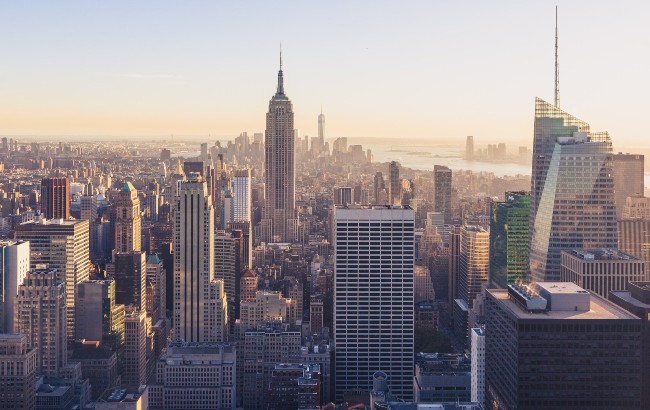 What: Pink festivities at Moxy Times Square hotel
Where: New York City, US
When: Throughout December
Dreaming of a… pink Christmas? Moxy Times Square hotel is hosting Magic Hour on its 18th floor, featuring all things pink and festive. The space has been decked out in pink Christmas trees, and presents a pink rose garden and pink winter lodge.
The venue doesn't hold back from revamping its cocktails either, as Magic Hour's wintery serves include the Tequila-based Double Pink Diamond, as well as the Après Ski, which combines vodka, white chocolate liqueur, soy milk and mini marshmallows.
---
Grey Goose pop-up Martini bar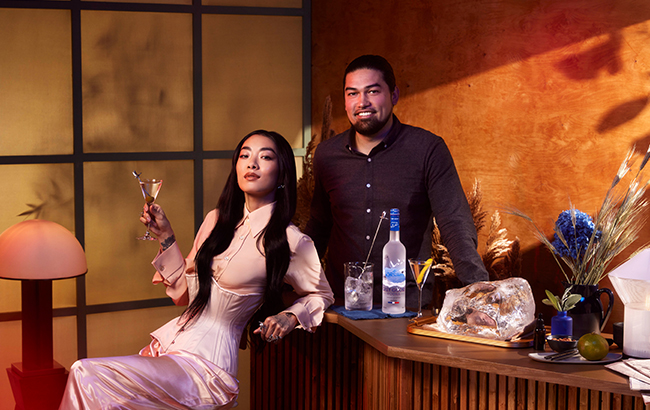 What: An exclusive Martini bar experience
Where: Shoreditch, London
When: 3-4 December
British singer Rina Sawayama and British-Filipino chef Luke Selby have teamed up to produce a selection of food and drinks to be served at Grey Goose's new temporary venue Duet. Guests will sip on drinks combining Grey Goose with influences from Sawayama's Japanese heritage, along with the chance to feast on Selby's high-standard spread.
Tickets are limited, and available to purchase for £50 (US$66) through Eventbrite.
Grey Goose recently unveiled its Martini ad campaign, as well as a collaboration with US awards show The Grammys.
---
Post-Prohibition Party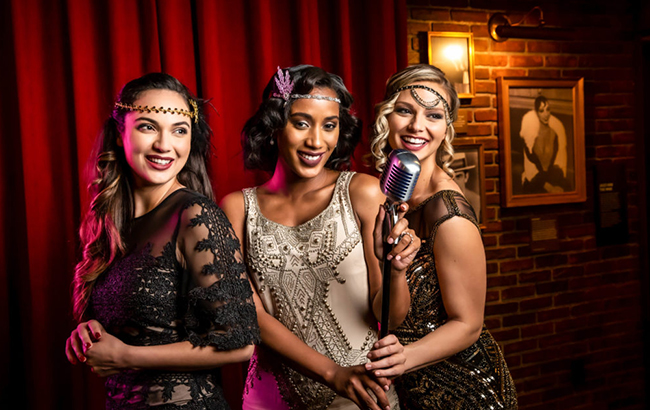 What: A distillery dance to mark the end of Prohibition
Where: The Mob Museum, Las Vegas
When: 5 December
Stewart Avenue's The National Museum of Organised Crime and Law Enforcement is hosting a Repeal Day party in The Underground, its speakeasy and distillery.
Guests are invited to dance the night away and turn back time to mark at the end of Prohibition, with an open bar featuring handcrafted cocktails and nibbles, as well as live music by The Moonshiners, too.
In addition, The Underground invites attendees to don their best 1920s attire for a chance to win the costume contest grand prize, courtesy of Beam Suntory-owned Jim Beam.
Tickets are available to purchase for US$115.
---
Whisky and jamón tasting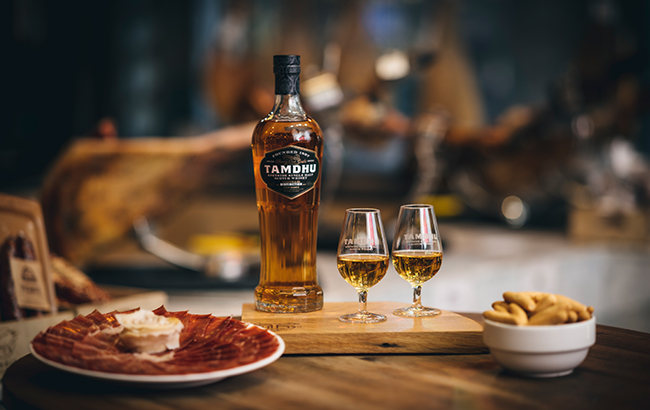 What: Whisky meets Spanish cuisine
Where: Borough Market, London
When: 7-9 December
Spanish delicatessen Brindisa has partnered with Ian Macleod Distillers-owned Tamdhu to present a Spain meets Speyside tasting experience.
Tamdhu's Speyside Single Malt will be paired with Spanish jamón, as the Spanish food experts at the delicatessen have created a jamón flight that pairs perfectly with the Sherry cask-matured single malt. Visitors will receive a whisky tasting session from Tamdhu brand ambassador Gordon Dundas, plus a 700ml bottle of Scotch whisky Quercus Alba Distinction to take home.
---
North London Whisky Club tasting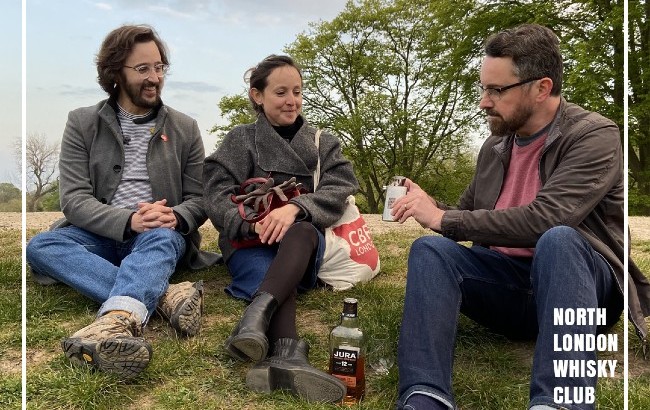 What: A beginner's guide to Scotch whisky
Where: Primrose Hill, London
When: 8 December
Want to know your single malt from your blends? Always wondered how whisky is made? The North London Whisky Club is launching a teaching and tasting for enthusiasts. Those who arrive early will receive a pre-tasting drink, plus a bite to eat.
The session runs from 7pm-9.30pm GMT, and tickets are available via Eventbrite.
---
The Clumsies pop-up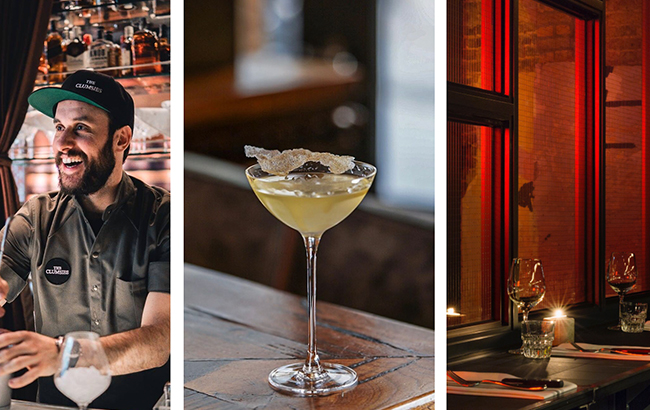 What: Renowned Greek bar pop-up
Where: Spitalfields, London
When: 8-9 December
The Clumsies, an acclaimed bar based in Athens, Greece, will be launching a temporary outpost in Hotbox Spitalfields for two days.
The venue, with a stellar international reputation, will be serving up cocktails including the X-tasis, a sweet and sour mix of buttered aged rum, pineapple, fermented milky oolong tea; as well as Intimacy, which features Tequila blanco, The Lost Explorer Mezcal, beetroot kvass, pandan, turmeric, rosemary and grapefruit tonic.
---
Venice Cocktail Week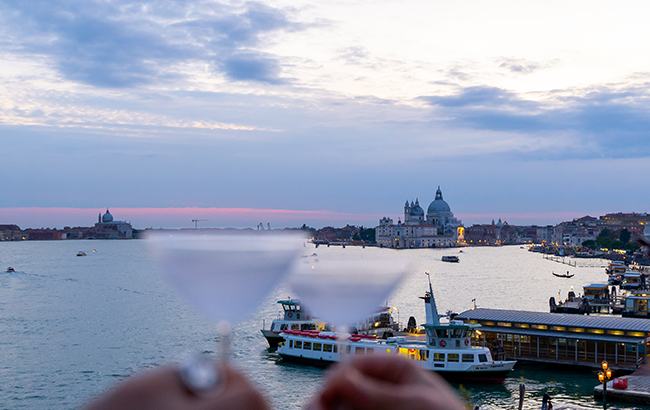 What: Venetian bar industry festival
Where: Venice, Italy
When: 13-19 December
Take a trip to northern Italy, for a week celebrating its island city's vibrant bar and cocktail scene. Bars and cafés will unite to present serves, and themed nights and masterclasses from international bartenders will also be held.
Don't forget your Venetian mask, as activities celebrating the city's culture will take place, too.