Grey Goose unveils Martini campaign
Bacardi-owned Grey Goose has launched a party-themed campaign spotlighting its vodka Martini.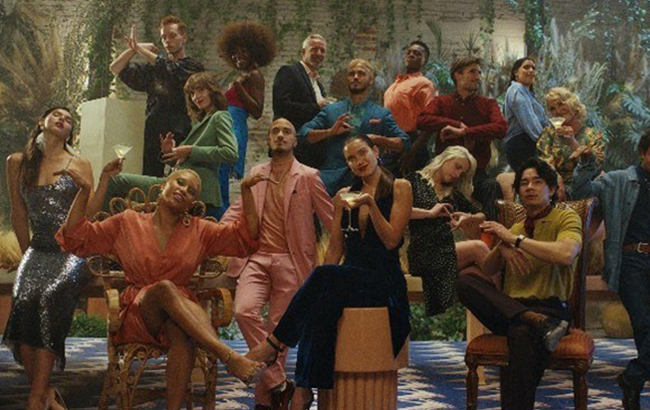 The vodka brand has teamed up with marketing agency Mullen Lowe for Vive Le Martini, a 30-second spot showcasing the brand's classic serve.
The ad opens with the tagline Do the 'Tini, with the camera panning to a number of party guests performing dance routines to mirror the moves of a bartender crafting a Grey Goose Martini.
The brand's global vice-president, Martin de Dreuille, said: "We're thrilled to debut one of our most spirited campaign films yet.
"The vodka Martini is one of the most iconic cocktails in the world, beloved because it's both simple and versatile. While there are myriad ways to craft the cocktail, the type of vodka used can make or break the experience."
The advert displays the names of the dance moves during the spot: Le Chill, La Goose, Le Stir and Le Twist, before concluding with the words 'Vive Le Martini'.
"Vive Le Martini is not only an ode to the worldwide ubiquity of this cocktail, but also a celebration of the natural, quality ingredients that elevate a Grey Goose Martini above the rest," Dreuille added.
"We invite consumers to take in the joie de vivre of this film and rediscover the inimitably smooth and exuberant Grey Goose Martini along with it."
Vive Le Martini is directed by choreographer Ryan Heffington, whose work includes the music video for the track Chandelier, by Australian musician Sia. The campaign will be launched on TV and on social media.
The brand is also launching a cocktail kit in partnership with Italian houseware design company Alessi.
The kit will contain a 750ml bottle of Grey Goose vodka, plus a shaker, cocktail measure, bar strainer and stirrer.
The Grey Goose X Alessi cocktail kit will be available in the States for US$350 and can be purchased at drinkgreygoose.com or through Reserve Bar.
Earlier this year, Grey Goose launched a summer campaign celebrating the brand's relationship with the natural world.