The Busker appoints new master blender
Irish whiskey The Busker, owned by Italian company Illva Saronno, has named Caroline Martin as its new master blender.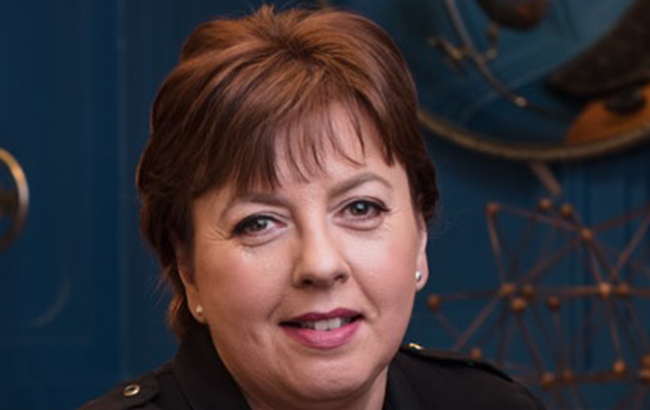 Following 35 years of experience in the spirits industry, Martin will begin working for The Busker whiskey at Royal Oak Distillery, in Carlow, Ireland.
"I am honoured to take on the title of master blender of such a contemporary, adventurous and bold range of whiskies. It's an exciting time not only for The Busker as a brand, but for the Irish whiskey sector as a whole, which remains the fastest growing spirits category," commented Martin.
The new master blender has worked with Diageo-owned Johnnie Walker and Bell's whisky, and Dublin‐based Irish whiskey distillery Roe & Co. Martin will be taking over the role from previous master blender John Ramsay.
"The Busker is currently the only brand offering the full Irish whiskey experience of single pot, malt and grain whiskeys as well as a blended whiskey, all of which are produced at Royal Oak Distillery," she added.
"As such, we have full visibility and control of how our products are distilled, matured and blended.
"I'm looking forward to working alongside the team, harnessing my passion for whiskey flavours, crafting new whiskeys, and ensuring the ongoing quality of The Busker range."
Martin was crowned Blender of the Year by The Spirits Business in 2019 for her role with Roe & Co. She was commended for her knowledge and enthusiasm, and advancing the Irish whiskey the category as a whole.
Alan Dempsey, general manager of Royal Oak Distillery, said: "We are delighted to have Caroline as part of the team at Royal Oak Distillery, working alongside our lead whiskey blender, Niall Bolger.
"Caroline's experience, skilful blending techniques and positive attitude will play a key role in continuing to deliver the high quality of whiskey that Royal Oak Distillery is recognised for, while also driving innovation and flavour development of our whiskey portfolio. We wish Caroline all the best in her new role."