The Spirits Business Awards 2019 winners
In its inaugural year, The Spirits Business Awards shone a light on best practice in retailing, distribution, tourism, product development and sustainability – and bestowed a very special Lifetime Achievement Award. Here, we celebrate the 2019 winners.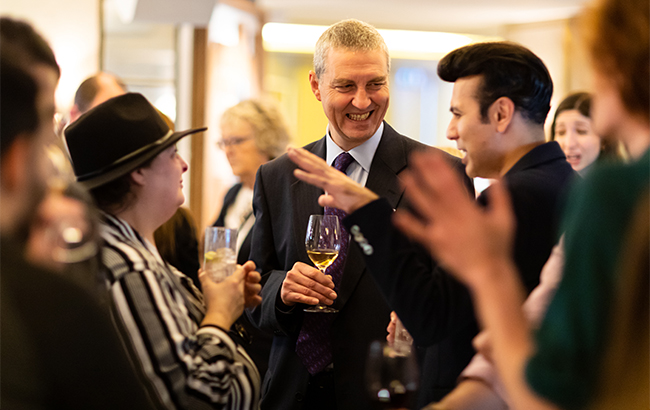 Launched in 2019, the goal of The Spirits Business Awards was to champion the workforce of the spirits industry: the people and businesses essential to the success of brands consumers know and love so well. The new awards series, which was open to international entries, also celebrated important green initiatives and exciting new products.
It was split into fives broad areas: Retail and Marketing; Sustainability and Innovation; Tourism; Products; and People. The judging panel was composed of Amy Hopkins, editor of The Spirits Business; Melita Kiely, deputy editor of The Spirits Business; David T Smith, founder of the Craft Distilling Expo; and Hannah Lanfear, director of The Mixing Class.
"The Spirits Business Awards has been launched to celebrate outstanding achievements across the breadth of the spirits industry," said Hopkins. "Our sector is vast and complex, relying on the abilities of people spanning a range of disciplines – many of whom stay out of the spotlight. This new awards series seeks to give praise where praise is due."
The award winners were recognised last month during a ceremony at The Club at The Ivy in London. With wines supplied by Marqués de Cáceres and gin by Pearse Lyons Distillery, the event welcomed the great and the good of the industry to celebrate their achievements, and those of their peers.
Click through the following pages to see the winners and runner-ups from The Spirits Business Awards 2019.
Spirits Retailer of the Year – Supermarket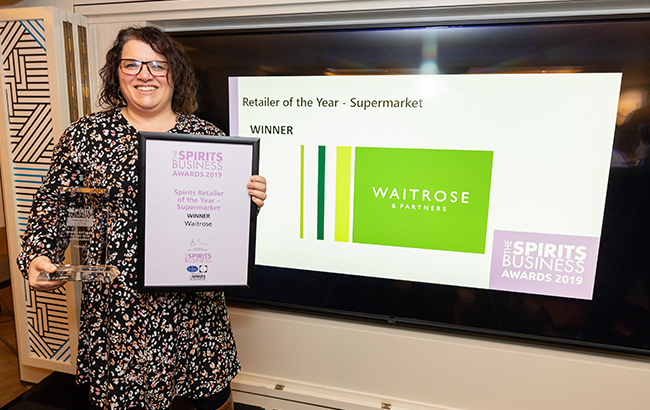 Winner: Waitrose
This was a competitive category that demonstrated how brick‐and‐mortar retailers are championing spirits. The winning supermarket, Waitrose, won high praise for its sophisticated offering, its focus on lesser‐known categories and innovative ways of engaging with shoppers to drive interest in spirits.
Judges were particularly impressed by Waitrose's gin and whisky 'at home' tasting experiences, which have been well received by consumers.
Runner‐up: Lidl
Narrowly missing out on the top spot, the panel agreed that Lidl has done wonders for democratising spirits and bringing new drinkers into the category with its interesting and well‐constructed product range
Spirits Retailer of the Year – E-commerce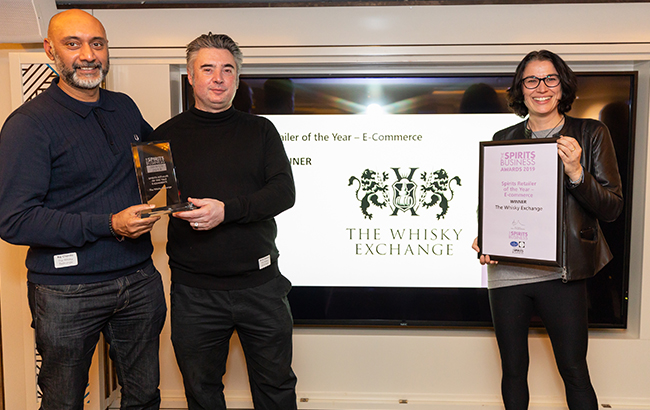 Winner: The Whisky Exchange
E‐commerce is a growing area of the industry that has become critical as connected consumers seek greater convenience and choice. The Whisky Exchange was selected as the winner for its slick digital experience and extensive spirits collection spanning all manner of categories.
But more than that, this retailer has shown dedication to education, with a sense of authority and passion that runs through every aspect of its platform.
Runner‐up: 31 Dover
Our runner‐up is the relatively new platform, 31 Dover, which was found to offer a fantastic service to shoppers, as well as an extensive range of products.
Spirits Distributor of the Year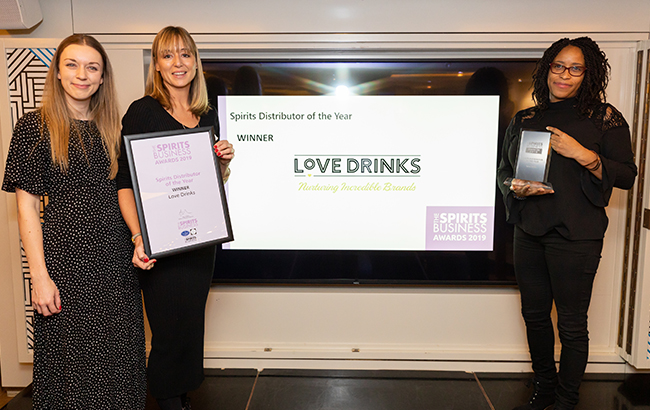 Winner: Love Drinks
The judging panel praised Love Drinks' focus on innovation, the quality of spirits in its portfolio and its business model, which was said to have a sustainable human element. For instance, the Love Well initiative aims to make the hospitality industry a healthier and happier place by offering free fitness and mindfulness sessions for the trade.
Judges were also impressed by the LoveLo campaign, which showcases low‐sugar, low‐alcohol serves for Love Drinks' brands. It is thoughtful initiatives such as these that show the distributor's desire to truly engage with the industry and master the trends within it.
Runner‐up: Maverick Drinks
Maverick Drinks has proven time and time again its ability to break the mould. The panel agreed the company has done a fantastic job of bringing not only its own brands to market, but also of giving high‐quality independent brands the exposure they deserve.
Spirits Bottler of the Year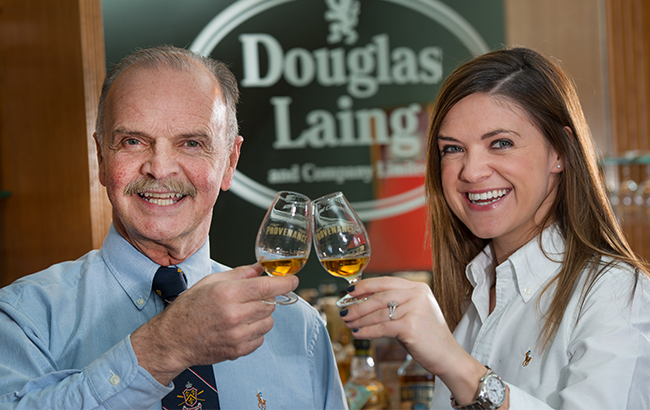 Winner: Douglas Laing & Co
The winning Spirits Bottler of the Year, Douglas Laing & Co, is a family‐owned business that has built a beautiful range of carefully selected, blended and bottled whiskies over many years. Its range may be specialist, but it offers a rich voyage for whisky lovers and novices alike.
Douglas Laing is a highly respected name in Scotch whisky that refuses to rest on its laurels – the bottler has seen double‐digit growth for six consecutive years and in 2018 recorded case sales growth of 22%.
Runner‐up: Atom Brands
This was a tight round, and our runner‐up was praised for its focus on innovation and quirky product development. In particular, judges loved the inventiveness of Atom Brands' spirits advent calendars, which give consumers a fantastic opportunity to taste a wide variety of expressions.
Best Event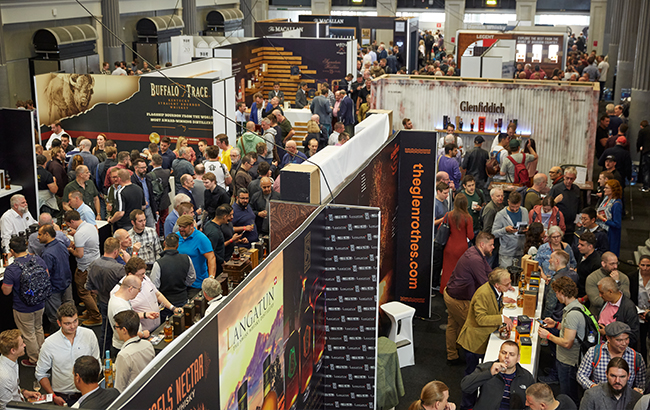 Winner: The Whisky Exchange Whisky Show
The London‐based Whisky Exchange Whisky Show has become a key date in the diary for trade members and spirits fans. Its celebration of whisky is an annual highlight, with a host of seminars that are fun and informative, and an enviable list of quality exhibitors.
This year's theme, The Journey of the Cask, proved to be a brilliant way of anchoring the educational element of the show through a series of interactive talks, masterclasses, special bottlings and more. The range of festival‐exclusive whiskies always drums up excitement.
Special commendation: Waitrose Festival
Waitrose Festival was deemed to be a fantastic example of how retailers can go the extra mile to promote a category, securing it a special commendation award.
Distillery Sustainability Award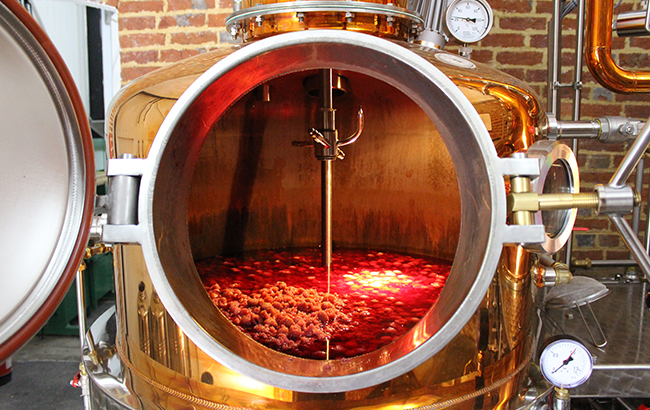 Winner: Greensand Ridge Distillery
Kent‐based Greensand Ridge became the UK's first carbon‐neutral distillery last year after it implemented a number of procedures relating to renewable power, heat recovery systems and chemical‐free production. It also uses surplus produce from local farmers, such as plums and apples that supermarkets will not take, to create its products.
The panel lauded the distillery for its truly holistic approach to sustainability, and said that it had set a pioneering example for others to follow.
Runner‐up: Glengoyne Distillery
Our runner‐up, Scotch whisky maker Glengoyne Distillery, has taken great steps to reduce its carbon footprint and also protect its surrounding environment.
Special commendation: Air Company
The special commendation went to Air Company for its groundbreaking innovation of capturing excess carbon dioxide from the air and turning it into vodka.
Ethical Award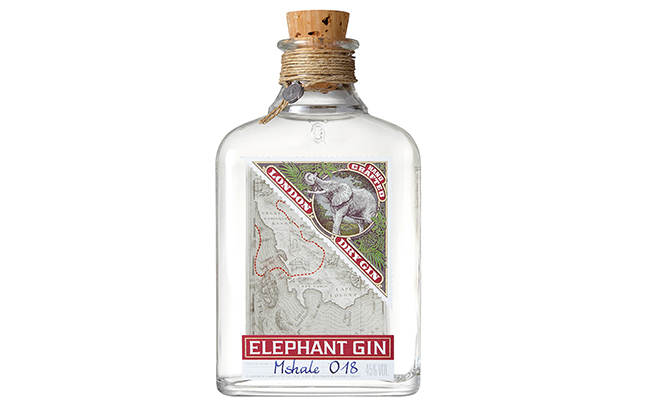 Winner: Elephant Gin
German brand Elephant Gin has philanthropy at its core, donating 15% of its profits to protect endangered African elephants. The panel was heartened to see such commitment to social and environmental causes from a relatively young, independent brand.
To date, Elephant Gin has contributed more than €500,000 (US$557,000) to its partner foundations through the sales of its bottles and through fundraising events.
Innovation in Production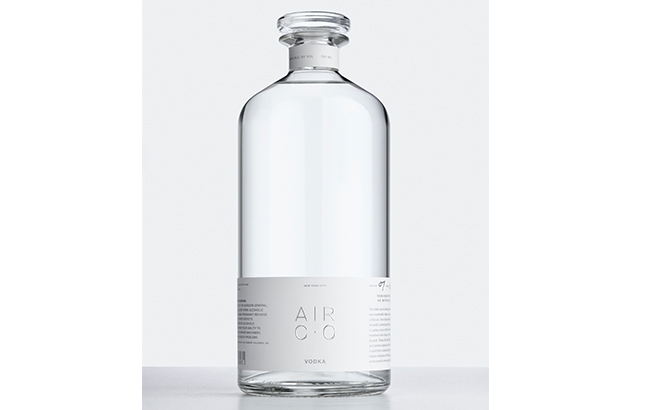 Winner: Air Company
Air Company's Air Vodka grabbed headlines earlier this year for its use of only air, water and sunlight in production, making it the "world's first carbon‐negative vodka". Developed over two years, the product has a bold ambition: to "help combat and prevent climate change". Air Company was awarded a prize from Nasa for the Nasa CO2 conversion challenge in early 2019, and was the only non‐university‐backed company to do so.
Special commendation: OEL's 3 Gin
OEL's 3 Gin was given a special commendation in this category for its creative use of olive oil in production.
Innovation in Packaging
Winner: Wonderworks for Avallen Calvados
Our winner was deemed to not only have a beautiful design that defied the expectation of its respective category, but also a dedication to sustainability.
The bottle design for Avallen, by London drinks marketing agency Wonderworks, portrayed an exciting new identity for Calvados, and more than that, an ethos of sustainability runs through every aspect of the design – from the lightweight glass to the cork and label, as well as the protective cardboard packaging it is shipped in.
Runner‐up: Hayman's Small Gin
Judges believed the packaging for Hayman's Small Gin perfectly reflected innovative liquid inside. They particularly enjoyed its inclusion of a thimble to allow consumers to measure the perfect pour.
Special commendation: Stoelzle Glass for Comte de Grasse 44°N Gin
This French gin brand was praised for its unique and eye‐catching design, which judges said gave it a solid point of difference in a saturated category.
Distillery Consumer Experience Award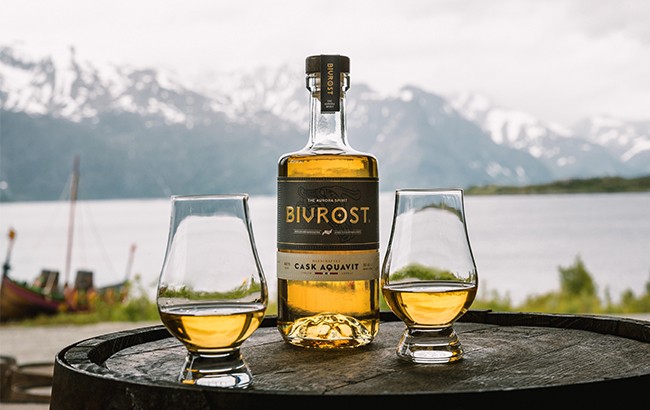 Winner: Aurora Spirit Distillery
This award was launched following a remarkable uptick in spirits tourism. The distillery with the winning consumer experience, Norway's Aurora Spirit, is set in the Arctic wilderness in an old Nato base.
The distillery clearly benefits from a breathtaking environment, but it was the distillery's holistic tour that engages visitors with its surrounding area, local history and culture that really blew the judges away.
Runner‐up: Roe & Co Distillery
Diageo's Roe & Co Distillery in Dublin was praised for the attention to detail in its fun, informative and slick operation.
Special commendation: Hayman's Gin Distillery
Hayman's Gin Distillery was given special recognition for its hands‐on, personal and engaging educational approach.
Best New Product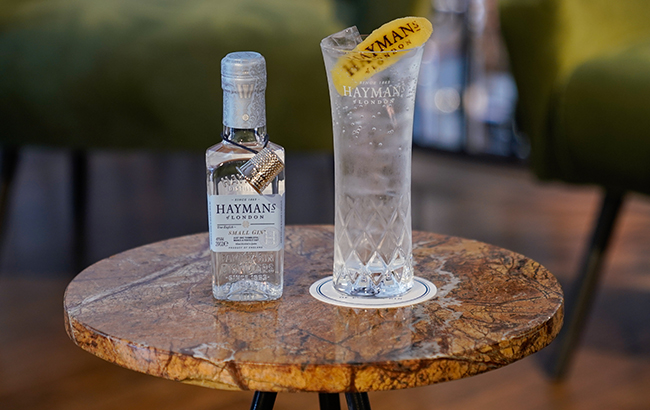 Winner: Hayman's Small Gin
This was one of the most hotly contested categories in the competition, but judges were hugely impressed by Hayman's Small Gin, a product that really got the industry talking in 2019.
As the low‐and‐no trend gathers pace, it brought something completely unique to the market, and very cleverly is still able to legally call itself gin. Since Hayman's Small Gin is "so rich in botanical character", consumers need only add 5ml of 43% ABV spirit to their glasses of tonics.
Runner‐up: Black Juniper Amaro
Produced by Australia's Never Never Distilling Co, Black Juniper Amaro was deemed to be a category‐defying spirit that exemplified creative thinking at its best.
Special commendation: Cotswolds Peated Cask Single Malt Whisky
Following on from its highly rated single malt, Cotswolds Peated Cask Single Malt Whisky was believed to be a fantastic addition to the distillery's portfolio.
Blender of the Year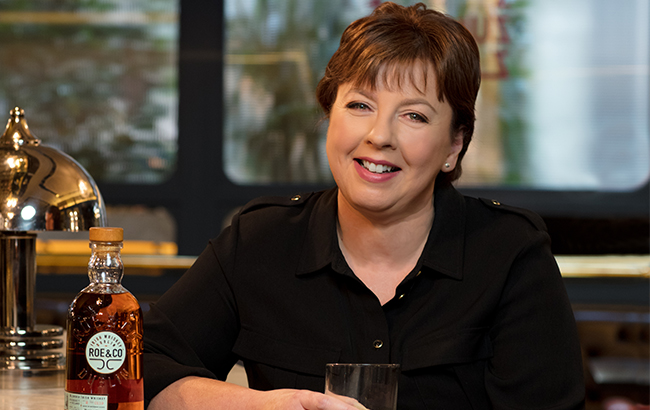 Winner: Caroline Martin
Kicking off the set of awards for individual people who have demonstrated professional excellence is Blender of the Year. The winner is Caroline Martin, master blender for Diageo's Dublin‐based Irish whiskey distillery, Roe & Co.
The panel agreed that Martin has demonstrated a true commitment to her craft throughout her 30‐year blending career. Her knowledge and enthusiasm has helped to build a serious new contender in Irish whiskey, and advance the category as a whole.
Distiller of the Year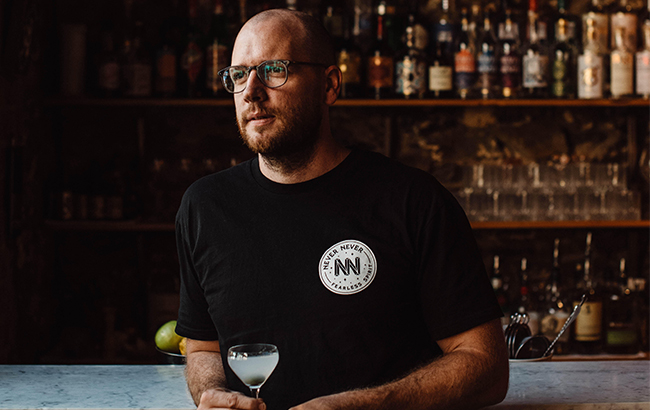 Winner: Tim Boast
Our Distiller of the Year Award goes to someone who, despite only moving into distilling full time a couple of years ago, has created a fantastic brand that is known for both its commitment to quality and bold innovation.
Tim Boast established Never Never Distilling Co in 2017, and since then has demonstrated a fearless approach to experimentation, creating an array of intriguing new products that have quickly become favourites with bartenders and connoisseurs.
Young Achiever of the Year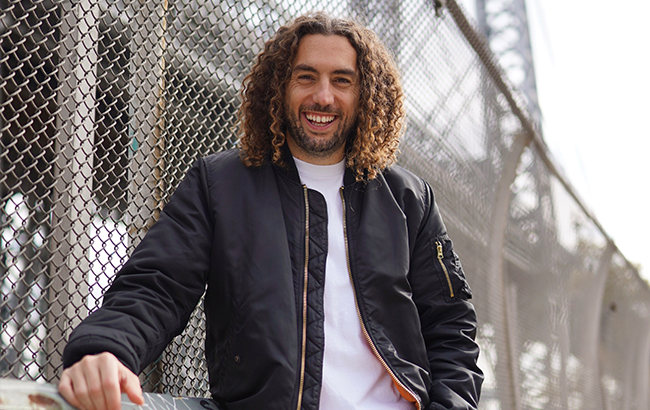 Winner: Gregory Constantine
Our next award winner has already been recognised for his groundbreaking approach to sustainable spirits creation. Gregory Constantine is co‐founder and CEO of Air Company, which is aiming to disrupt the spirits industry with its ultra‐sustainable approach.
His first innovation, Air Vodka, has grabbed headlines around the world and following his appearance in Forbes' 30 Under 30 list, he can now add Young Achiever of the Year to his accolades.
Lifetime Achievement Award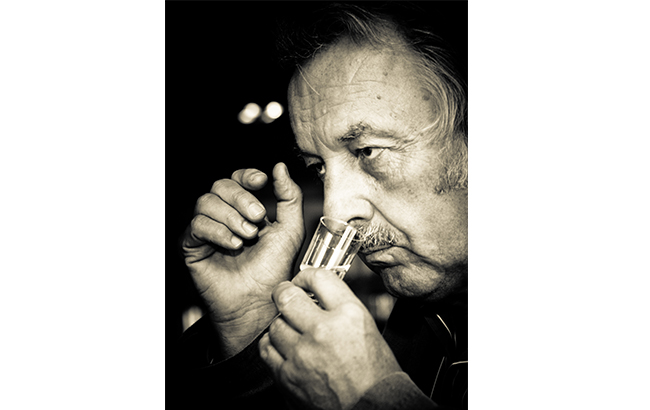 Winner: Mark Ridgwell
This award recognises an outstanding and inspirational figure in the world of spirits, whose enduring contribution spans a whole career. The panel unanimously agreed that the award should be given to the late Mark Ridgwell, a renowned spirits educator whose influence moulded a generation of bartending talent. Sadly, Mark died at the end of 2018, leaving behind the legacy of a rich career that spanned many decades at IDV and Hiram Walker.
He was an ambassador for American whiskey, and from this illustrious career extolling the virtues of spirits he became a spirits educator, founding his own company, Taste and Flavour, to provide structured spirits learning. He became the education partner for the Match Group, creating an education programme that enabled bartenders to become truly expert in their field.
Jonathan Downey, who founded London Union, enlisted the help of industry greats such as Mark, Sasha Petraske and Dale Degroff to train his teams, inspiring life‐long fascinations with education.
Mark was instrumental in recognising the need for education exclusively for spirits, and he pressed the WSET to create courses that catered solely to this. The Level 1 and Level 2 Award in spirits was subsequently launched, followed by Level 3 only this year. As an author he wrote Spirits Distilled, which became an essential companion to the WSET courses he also taught.
Hannah Lanfear, director of The Mixing Class and one of Mark's former students, presented the award to his wife, Jenny, daughter, Annabel, and son, Simon.
Lanfear said: "I can say from the bottom of my heart that, as one of the bartenders taught by Mark while at Milk & Honey, without this immersive education I wouldn't be standing here before you, as a spirits educator and with 20 wonderful years in the cocktail and spirits industry behind me. I know that I speak for hundreds if not thousands when I say that Mark left an indelible mark on the path of my life.
"Many of the bartenders who learned with Mark are at the top of the game. The owners of award‐winning bars like Happiness Forgets, Swift, Dead Ringer, Jungle Bird, Mint Gun Club, High Water, Original Sin – I could go on – credit Mark with transforming their relationship with spirits.
"He gave our trade an incredible wealth of knowledge and an appreciation for learning, and on behalf of all who he taught I can say we will be forever grateful."