Mr Lyan to open 'lo-fi' east London bar in 2022
Ryan Chetiyawardana, also known as Mr Lyan, has revealed plans to open Seed Library, a new bar in east London, in early 2022.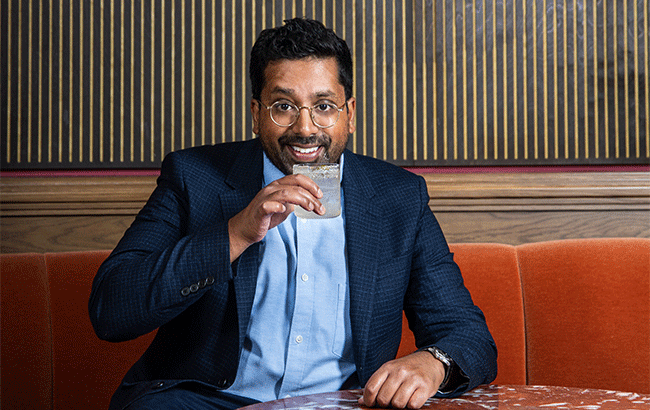 Chetiyawardana is the founder of renowned cocktail bars Lyaness in London, Silver Lyan in Washington DC and Super Lyan in Amsterdam.
His forthcoming venue, Seed Library, will focus on 'lo-fi, analogue' bartending, with a menu of creative twists on classic serves. The drinks list will also feature a list of hand-selected beers and wines.
The new bar will be located in the basement of One Hundred Shoreditch, a 258-bedroom hotel in east London.
Set to open in February 2022, One Hundred Shoreditch is the latest development from Lore Group, the company behind luxury hotels Sea Containers London and Riggs Washington DC, which house Lyaness and Silver Lyan, respectively.
The launch will mark Chetiyawardana's return to east London. In 2013, he opened his first bar, White Lyan, in the area. Four years later he closed the bar and split the venue into two spaces: drinking den Super Lyan and sustainable restaurant Cub. The former venue relocated to Amsterdam in 2019, while the latter closed in August of last year.
Last month, The Spirits Business got an exclusive first look at Lyaness' new cocktail menu.