Lyaness' new menu: global flavours with a British twist
London bar Lyaness has revealed its new cocktail list, featuring five house-made ingredients and a culinary-driven approach. The Spirits Business got a first look at the concept.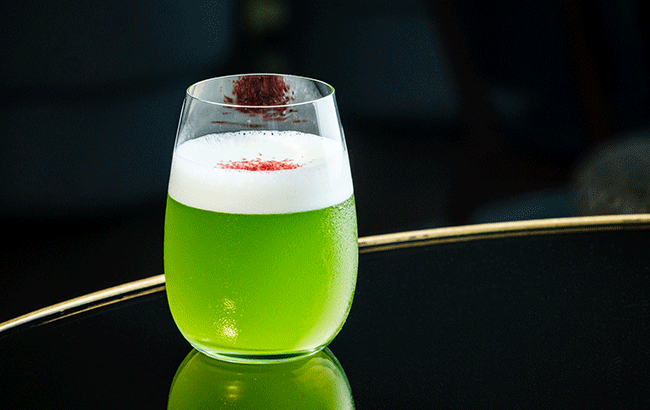 Ryan Chetiyawardana opened Lyaness in March 2019 on the site of his previous bar, Dandelyan, in the Sea Containers hotel on London's South Bank.
Since its launch, Lyaness has distinguished itself from its predecessor through its approach to drinks development: the team first devise a selection of creative core ingredients using intensive, layered techniques and processes, then craft a selection of cocktails with each ingredient. The first two menus revolved around bespoke ingredients such as Infinite Banana, a complex banana cordial; Golden Levain, an umami-packed blend of yeasts; and Tea-mooth, a blend of teas and herbs made into a vermouth.
For its third cocktail list, launching 24 November, head bartender Will Meredith and his team have crafted five new ingredients which sit at the heart of 15 serves. The twist? Each new element was conceived by interpreting global flavours through a British lens – hence the menu's name, the Lyaness British Cookbook.
"A cookbook made sense for this menu, as it embodies and explains our use of ingredients and approach to drinks," explained Alex Lawrence, global director of bars for Chetiyawardana's Mr Lyan hospitality group.
"The British lens feels exciting to explore. There is so much to rediscover and unearth on these isles and it feels good timing to do so."
First up in the stable of new ingredients is Oyster Honey, which explores how animals such as bees and oysters are able to transform their environments. It marries the 'coastal richness' of oysters with the floral and citrus notes of honey, and is the star of the Marygold Gimlet, where it's mixed with Bacardí Ocho, white verjus, brioche and apple blossom.
Next is Blood Curaçao, an ingredient made from dehydrated pigs' blood – drawing on the use of blood in the dishes of many cultures, and referencing classic British nose-to-tail cookery and the UK's affinity for black pudding. It gives velvety weight to the Blood Brown Derby, a twist on the Whiskey Sour with Maker's Mark, grapefruit honey and fermented rose.
Green Sauce Liqueur is inspired by the many verdant, herbaceous sauces found across cultures, which usually serve to cut through the richness of fatty dishes. Lyaness has placed its own twist on the flavour profile by adding sour fruits and fungi to the herbs, for a liquid that packs an umami punch. The liqueur finds a home in the Chestnut Rabble, which marries beeswax-infused Hendrick's gin, chestnut orgeat and pineapple leaf soda.
The Lyaness team's fascination with the malting process led to the creation of a fourth ingredient, Malt & Grass Amazake. It is the base of 1Up, a playful nod to the breakfast probiotic Yakult, combining Three Spirit Livener, gentian and pine brew.
Rounding out the ingredient list is Fruit Furikake, a blend of British seaweed with local fruits and vegetables that provides drinks with sweetness, spice and salinity. It's a mainstay of Moonwalk, a Highball with Tapatio Tequila, pomelo cordial, buckwheat and melon soda.
Keep scrolling for a preview of five drinks on the Lyaness British Cookbook menu.
---
(Im)perfect Martini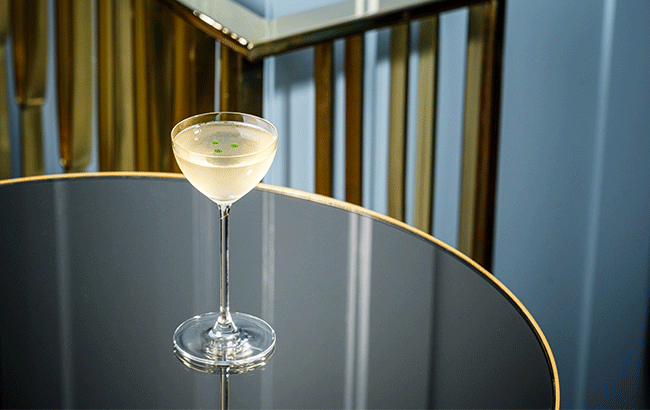 Discarded Grape Skin Vodka, Grass Amazake, Fierfield Birch, overripe 'nectarine'
---
Brackish Rickey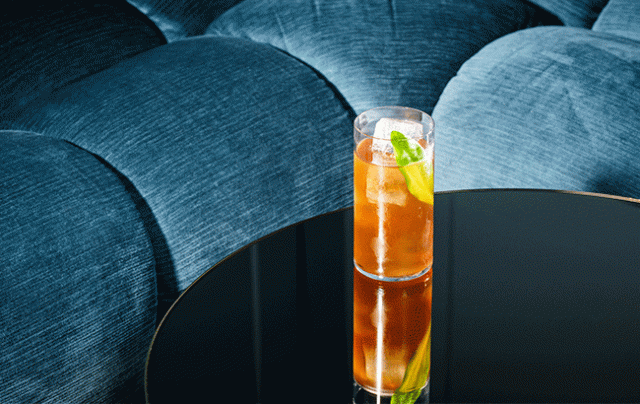 Martell VSOP Cognac, smoked passionfruit, Oyster Honey, ocean soda
---
Chestnut Rabble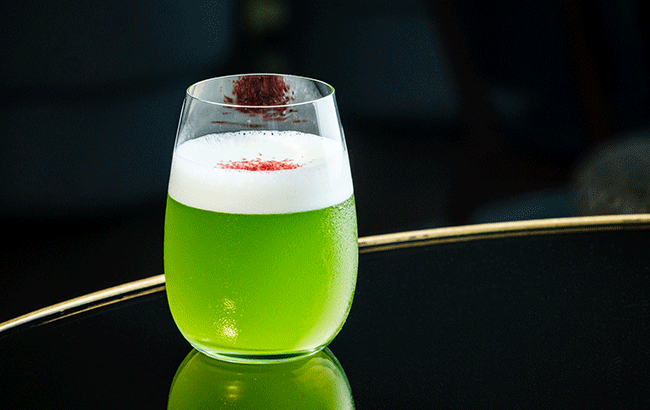 Hendrick's gin, Green Sauce Liqueur, St Germain, beeswax, chestnut orgeat, pineapple leaf soda
---
Palm Tree Daisy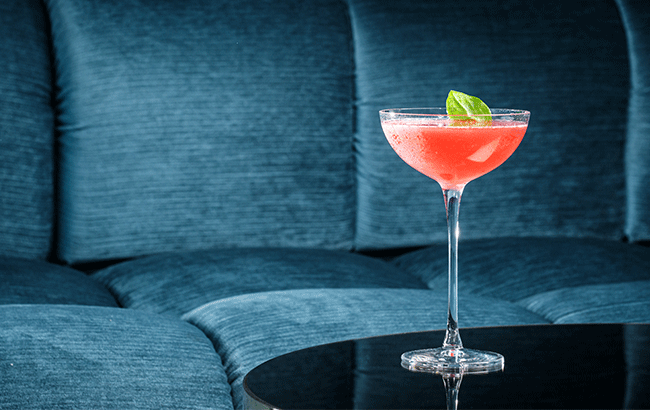 Patrón Silver Tequila, Oyster Honey, dry grenadine, Martini Bitter, tropical wine
---
Plum Americano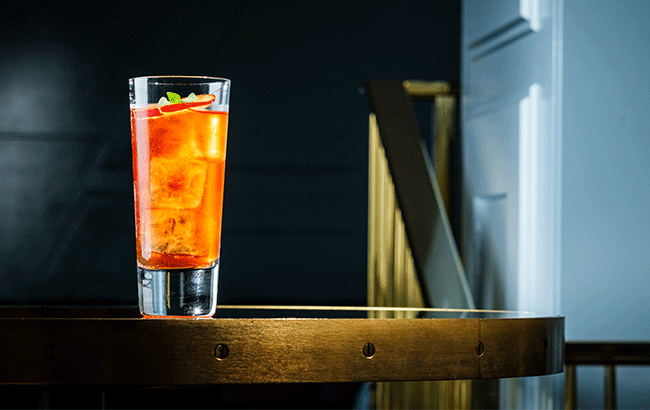 Lillet Blanc, Blood Curaçao, Empirical Plum, burnt shoyu, Sipello, soda