Hottest bar openings in November 2021
From a Trump-themed drinking den in New York City to a moody izakaya in Hong Kong, these are the bar openings that caught our eye last month.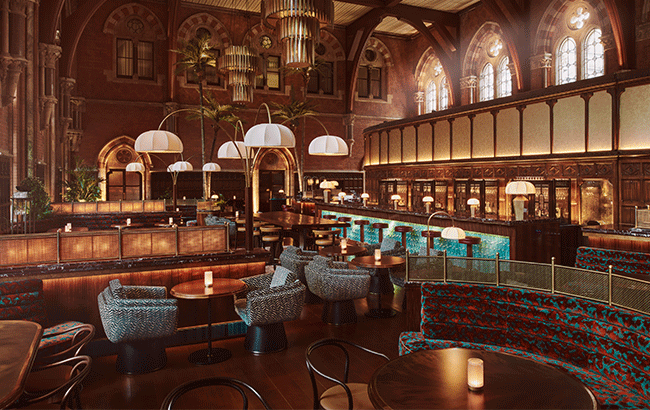 A variety of new venues joined the hospitality landscape last month. London was graced with a bar celebrating all things sparkling (yes, that includes hard seltzers), and New York City became home to a watering hole inspired by ex-president Donald Trump.
Meanwhile, a beloved restaurant in Seattle was reborn as a cosy neighbourhood cocktail spot, and Moscow's airport gained a luxurious caviar bar care of Beluga Vodka.
Ready to add some new venues to your must-visit list for the festive period and beyond? Read on – and for more bar openings, check out our list from October.
---
45 Wine & Whiskey, New York City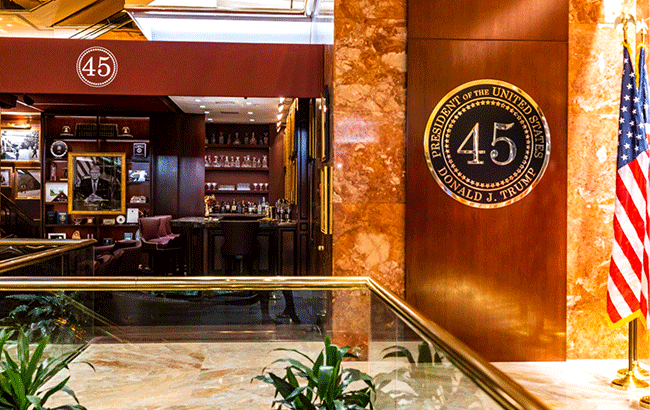 Though he famously doesn't drink alcohol, former US president Donald Trump has opened a bar in Trump Tower themed around – you guessed it – himself. The venue, called 45 Wine & Whiskey, is decked out with flags, photographs and other Trump memorabilia.
45 offers a selection of American-made wines and whiskeys alongside a cocktail list featuring serves such as The West Wing, with St George Gin, Campano and blue olives; The Don, with Glenrothes and amaretto; and Forty Five, an Old Fashioned riff with Wyoming Whiskey, demerara sugar and orange bitters that comes with a side of Diet Coke and two American beef sliders – a favourite of the ex-president.
---
The Lowback, London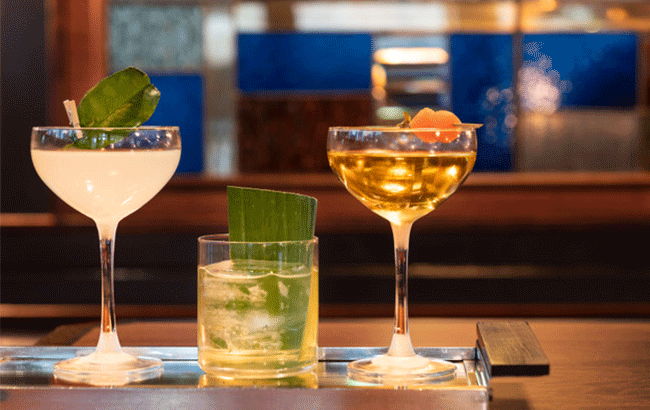 Steakhouse restaurant Hawksmoor has opened another London outpost in Canary Wharf, with a drinking den to match.
Hawksmoor Wood Wharf is home to The Lowback, which features a nine-metre-long bar, green marble floor and swanky velvet booths – not to mention an all-new cocktail list developed over the course of two years by industry veterans Liam Davy and Adam Montgomerie.
The menu includes creative drinks such as the Mandarin Paloma, a mix of Dangerous Don Mezcal, El Tequileño Tequila, mandarin, passion fruit and Champagne, all served in a 750ml fizz bottle; and the Pecan Godfather, with peanut butter Bourbon and oloroso Sherry.
---
Kacho Fugetsu, Hong Kong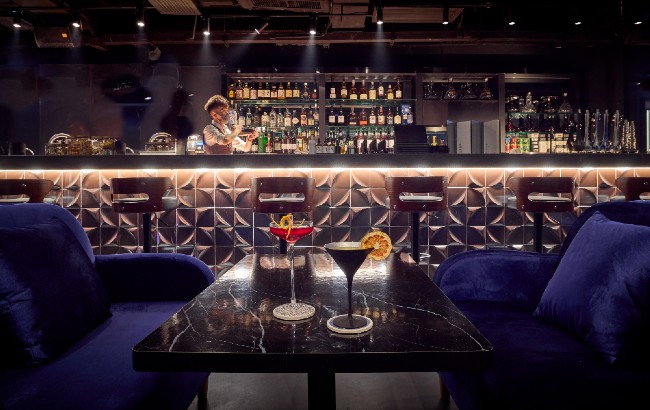 Hong Kong's Causeway Bay district has a new drinking den in the form of Kacho Fugetsu, the latest opening from Zeng Group. The venue is split across two floors: the upstairs houses an izakaya – a Japanese-style bar – while the downstairs features a speakeasy with more than a hint of drama in its decor and drinks. The overall space is inspired by the Japanese philosophy of personal discovery, with interior design led by asymmetry and simplicity.
The bar boasts a carefully curated list of Japanese gins and whiskies, and a variety of thoughtful cocktails. Serves include Grace, with gin, Italicus, rose syrup and lemon juice; and Smokey Tea, which was developed to give the effect of a 'strong whisky cocktail' without the booze by marrying smoked applewood, Earl Grey tea, apple juice and lemon juice.
---
Booking Office 1869, London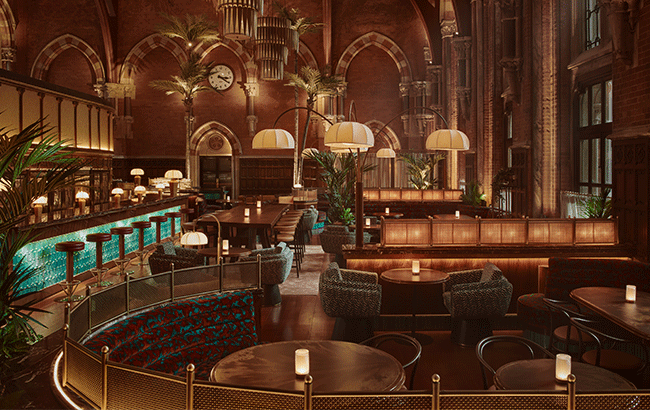 Developer Harry Handelsman, the force behind buzzy Marylebone hotel Chiltern Firehouse, has created an atmospheric new bar in the St Pancras Renaissance Hotel, tucked away in St Pancras train station in King's Cross, London.
The venue reimagines what St Pancras' ticket hall would have looked like in the 19th century. Designed by architect Hugo Toro, the 120-cover space boasts a 22-metre-long bar built around the original ticket office. Drinks include Victorian-inspired cocktails, modern riffs on classics and non-alcoholic tea-based serves.
---
Bar Sabine, Seattle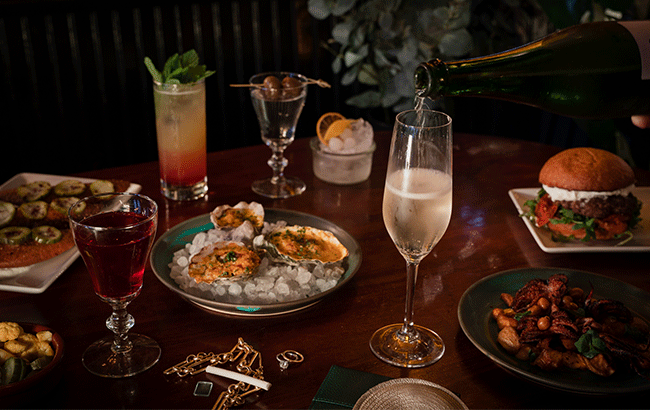 Seattle-based restaurant group Weimann Maclise closed its café and bar Bastille in March 2020 – yet another casualty of the pandemic – but has now revived the space as Sabine, which houses a bar, café and market.
The bar promises a selection of 'over-the-top' cocktails – for instance, The Power and the Price, which marries mezcal, reposado Tequila, Amaro Montenegro, passion fruit, almond, cayenne and 'cosmic glitter' – and a selection of sharing plates with a Middle Eastern influence.
---
Coupe at Union Social, London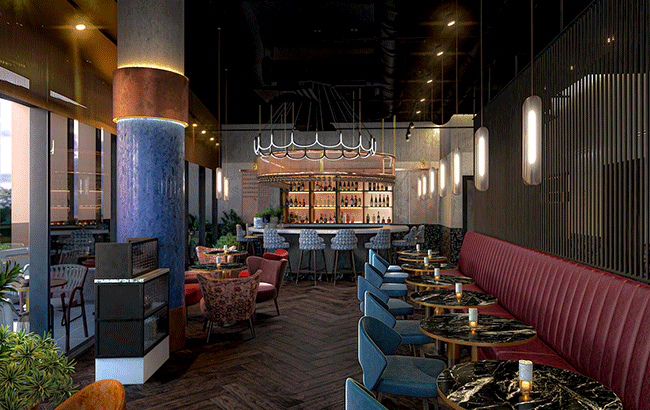 If you're a fan of all things bubbly, Coupe deserves a place of honour on your must-visit list.
The bar, located in the Union Social restaurant at the new hotel The Gantry in east London, celebrates all things sparkling, from Spritzes, to hard seltzers, to English sparkling wine and, of course, Champagne. The drinks list was created by Walter Pintus, whose impressive CV features acclaimed venues including The Connaught and The Ritz.
---
Beluga Caviar Bar, Moscow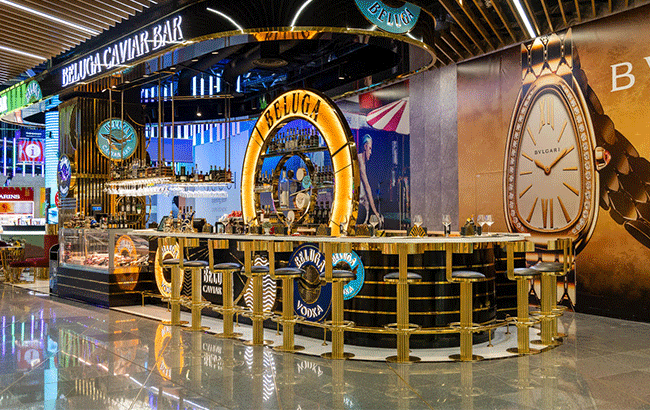 Russian vodka brand Beluga has levelled up the hospitality offering at Moscow's Sheremetyevo Airport with its new vodka and caviar bar.
Situated in the departures area of terminal C, the space has art-deco accents in wood, brass, marble and velvet, offering a luxurious atmosphere for a pre-flight drink. The menu features the entire Beluga range in both shots and cocktails, plus a selection of seafood dishes.
---
Wood & Water, London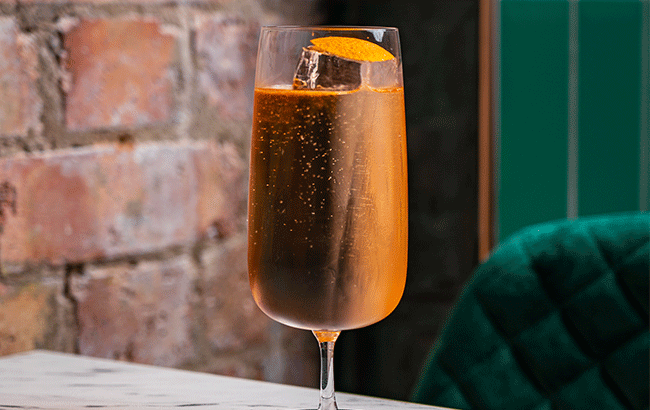 South London's energetic Brixton neighbourhood is now home to Wood & Water, a new restaurant and bar from April Jackson. The concept takes over from Jackson's much-loved Three Little Birds venue, with dishes inspired by her Jamaican heritage and experiences living in France and New York (think pan-seared duck breast with jerk glaze, or potato croquettes with goat, curry and plaintain ketchup).
There's plenty for cocktail enthusiasts to get excited about, too: Jackson's partner Lee Tran has developed a range of creative serves including the St Elizabeth Martini, with Porter's Old Tom Tropical Gin, pineapple liqueur, an acid blend of herb oil; and the Pimento Old Fashioned, with Plantation Rum, pimento and chocolate.