Bangkok cocktail bar Backstage closes
Thai bartender Ronnaporn Kanivichaporn has permanently closed Backstage Cocktail Bar in Bangkok after five years in operation.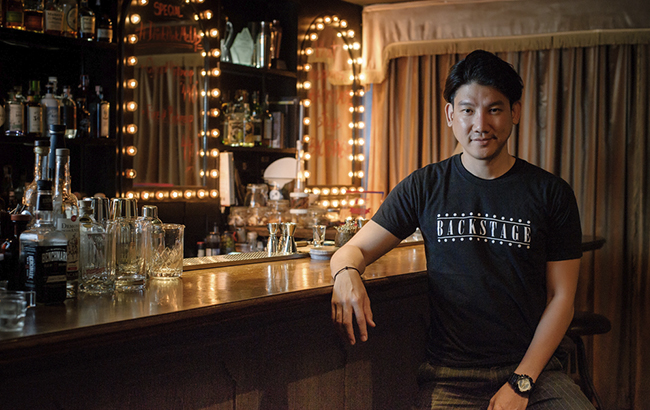 Former actor and TV presenter Kanivichaporn took to Facebook to announce the closure of the bar, which first opened in March 2016.
He wrote: "Five years ago, we first opened our red curtains and had served our passion through cocktails, we are appreciated and honoured of [the] many awards given.
"As you all may know the Covid-19 situation has been continuing. It's not easy for us to quit this way. Unfortunately, it's time to say goodbye and close our curtains. Every journey has an end."
He added that he spent more time at the bar than in his own home.
"I put all my life, power, knowledge and effort into this place. I can even say I stay here more than everyone in the world," the bar owner said in the post.
Kanivichaporn was crowned global Bacardí Legacy champion in 2019, the first person representing an Asian country to take the title.
He opened the theatre-themed Backstage Cocktail Bar in the Playhaus hotel, offering drinks inspired by popular films.
Speaking to The Spirits Business in May 2021, Kanivichaporn said the venue was forced to stop service for most of the year due to Covid-19. The bar also turned to delivery cocktails to survive the pandemic. At the time, his plans for a fourth venue were put on hold.
In the Facebook post, Kanivichaporn said it was a "dream" for his venue to be listed as one of Asia's 50 Best Bars every year since 2017. The bar ranked 35th on the 2021 list.
Kanivichaporn recently spoke to SB about the struggles of the Thai on-trade scene as part of our Global bar report.