Aviation Gin launches on board Virgin Voyages
Actor Ryan Reynolds and billionaire Richard Branson have teamed up to make Aviation Gin available on Virgin Voyages.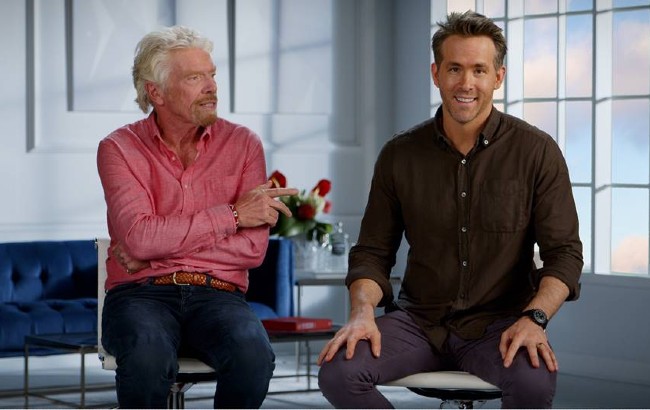 Aviation Gin, co-owned by Reynolds, is already available on Virgin Atlantic, Branson's airline. Virgin Voyages is Branson's cruise line company.
As part of the partnership with Virgin Voyages, travellers will be able to enjoy Aviation Gin cocktails and G&Ts on board all cruise ships.
Reynolds said: "My childhood dream was to have a guest role on The Love Boat alongside Vic Tayback.
"Never in my wildest dreams did I imagine I'd be successful enough to have my own gin brand score a recurring role on a ship this deliriously luxurious and child-free. Only Richard Branson could make this type of magic happen."
When guests purchase a 'bar tab', they'll be able to choose from a selection of Aviation Gin-based cocktails. Options include The Double Agent at SIP and Razzle Dazzle's Electric Fizz to Stella's Groove at The Manor, and Gunbae's twist on a classic French 75 sparkling cocktail.
Virgin Voyages collaborated with bartenders from Bar Lab and the Cocktail Cartel, as well as leading industry professionals such as Charles Joly and Julia Momose, to make the serves.
Drinks giant Diageo acquired Davos Brands, which co-owns Aviation Gin with Reynolds, in 2020.
To mark the latest partnership, Branson and Reynolds have created a short video, which can be viewed below.
Branson said: "I can't seem to escape Ryan. He keeps following me around. Thankfully I really enjoy Aviation Gin, so I was excited to bring this product to Virgin Voyages after their partnership with Virgin Atlantic."