WSTA: support needed to address alcohol shortage
The Wine and Spirit Trade Association (WSTA) and 48 of its members, including Pernod Ricard and Campari Group, are calling on the UK government to help resolve alcohol delivery disruption.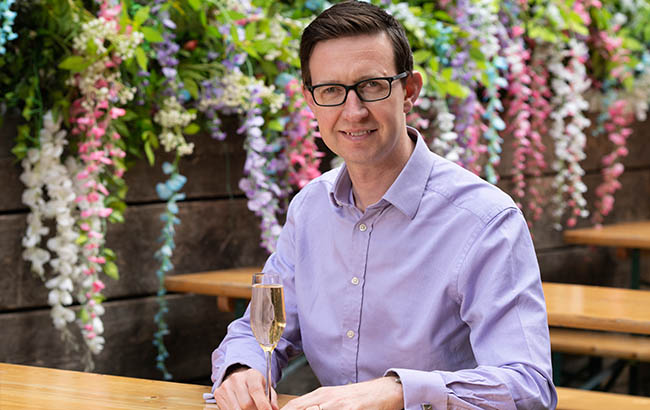 The WSTA has penned a letter to the UK's transport secretary Grant Shapps, along with 48 members, to ask the government to take urgent action over heavy goods vehicle (HGV) driver absences and freight disruption that have caused a shortage of alcohol in UK supermarkets.
The WSTA said 'rising costs and supply chain chaos' have delayed wine and spirit deliveries, with the group citing numerous reports from its members who claim that it is now taking up to five times longer to import products than a year ago.
Businesses who had previously been able to fulfil orders in two to three days are now experiencing shipments taking 15 days to process.
Costs have also increased around by 7% or more by freight forwarders to account for driver retention, the WSTA warned. This is particularly concerning for small to medium businesses, the WSTA said, as they are unable to compete with bigger firms.
The inability to fulfil orders in a timely manner could mean that products are replaced by similar brands, causing a drop in sales, the trade body noted.
As such, the WSTA is calling on the UK government to extend the temporary visa scheme for HGV drivers from 28 February 2022 to a minimum of one year to allow for a necessary surge in domestic drivers.
The letter also called for better transmitting of cargo from ports and smaller UK-based driver networks for short-haul journeys, as well as regular updates on the Driver and Vehicle Licensing Agency's processing of HGV driving tests and licences.
Miles Beale, chief executive of WSTA, said: "There is mounting concern amongst our membership that unless urgent action is taken, we will fall deeper into delivery chaos. Forty-eight member companies have put their name to our letter calling on the transport secretary to extend the temporary visa scheme and improve transport routes.
"We are already seeing major delays on wine and spirit delivery times which is pushing up costs and limiting the range of products available to UK consumers. Government needs to be doing all it can to ensure British business is not operating with one hand tied behind its back over the festive season and beyond."
Other companies to have signed the letter include Emporia Brands, Gordon & MacPhail, Intercontinental Brands, Kingsland Drinks, Love Drinks, Mast-Jägermeister UK, Moët Hennessy and Thames Distillers.
Last month, we explored how the spirits industry is dealing with supply chain issues worldwide.