Top 10 award-winning speciality spirits
By Kate Malczewski
Vermouth, aquavit, pisco, bitters: the world of speciality spirits has much to offer cocktail lovers. Here are 10 of the category's best bottles from our recent blind tasting.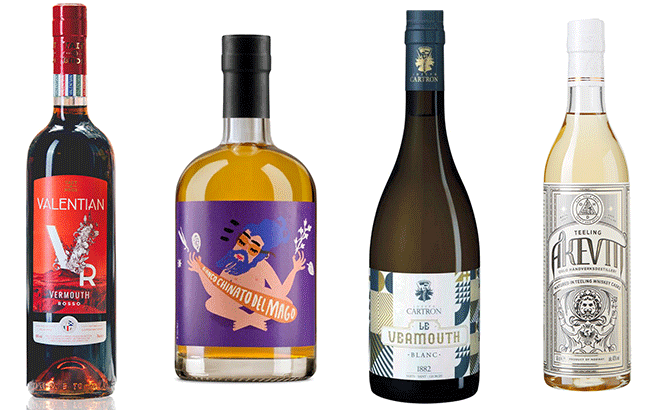 Speciality spirits hold a place of honour in the home bartender's arsenal of ingredients, with drinks like vermouth, red bitters, pisco and aquavit providing unique flavour profiles in cocktails. And as more people started shaking up their own serves during Covid-19 lockdowns, speciality brands saw an opportunity to bring even more drinkers to the category.
So which bottles are worth adding to your bar cart? To find out, we gathered a group of experts at the Novotel Hotel in London Bridge for The Speciality Spirits Masters 2021 blind tasting.
Our judging panel comprised: Sara Jane Eichler, co‐founder and events organiser at Negroni Club UK; Chris Tanner, bar manager at Milroy's; Dimple Athavia, founder of All Things Drinks; Tobias Gorn, co‐founder and senior partner at the International Drinks Specialists; Nicola Carruthers, deputy editor of The Spirits Business; Ivan Dixon, independent drinks consultant; Nicola Thomson, director of Practical Matters; David T Smith, spirits writer, consultant and co‐founder of the Craft Distilling Expo; Bernadette Pamplin, freelance spirits writer and founder of the Under the Ginfluence blog; Matt Chambers, whisky writer and co‐founder of the Whisky for Everyone blog; and Melita Kiely, editor of The Spirits Business and chair of The Speciality Spirits Masters.
Read on for our pick of 10 excellent award-winning bottles from the competition.
---
Bianco Chinato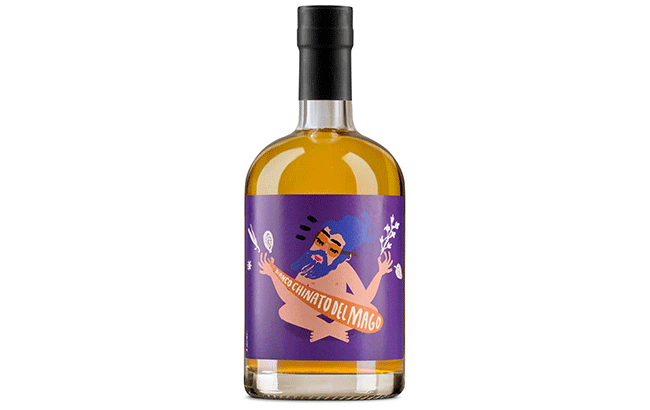 Price: £31.50 (US$42.51)
Calling all vermouth lovers: if you add just one bottle to your collection during this festive season, let it be Bianco Chinato from Turin-based producer Delmago Drinks.
This earned the highest accolade in our competition – the Taste Master award – and was praised as being "so aromatic, with gentle herbal notes, hints of vanilla, grape juice and sultana".
It's a stellar cocktail ingredient, of course – but with a vermouth this good, we'd happily drink it on its own or with a splash of soda water.
---
OP Anderson Klar Aquavit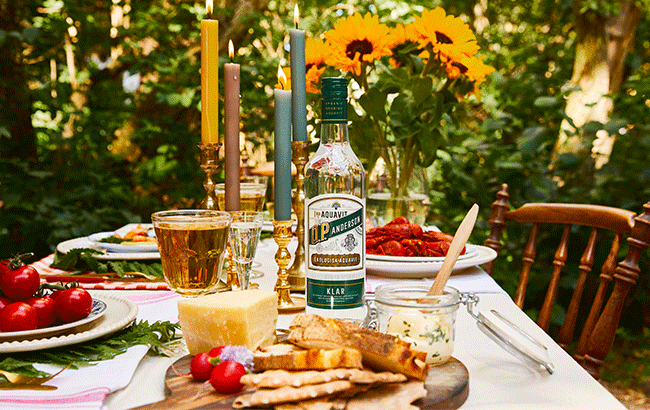 Price: SEK269 (US$30.37)
If you love gin, give aquavit a try. Anora Group's OP Anderson Klar Aquavit is an excellent introduction to the traditionally Scandinavian spirit, which is typically flavoured with botanicals such as caraway, cardamom and cumin. 
This bottling boasts classic flavours of anise, caraway and fennel. It took home a Master award in our tasting, with our judges calling it "refreshing and complex, with a great deal of elegance. A nice balance between cooling botanicals and warm, smooth alcohol".
---
Valentian Vermouth Rosso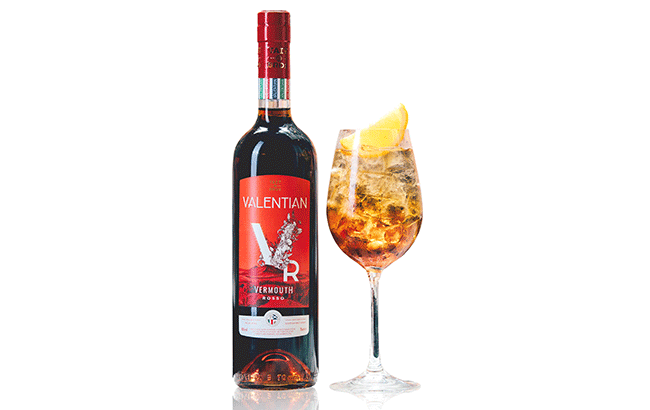 Price: £28.50 (US$38.41)
Valentian Vermouth's unique Rosso bottling is made with Italian wine and fortified with Scottish new make spirit (the precursor to Scotch whisky), infused with botanicals hailing from both countries. It is produced by the Tait brothers, who set out to marry the cultures of Italy and Scotland in a single bottle.
We can attest that they have crafted something outstanding – it earned a coveted Master medal in our competition, and our judges praised its "great intensity", with "bitter aromas, bark, aniseed, and a touch of sweetness – but not overpowering". Try it in a Spritz. 
---
Akevitt Teeling Whiskey Casks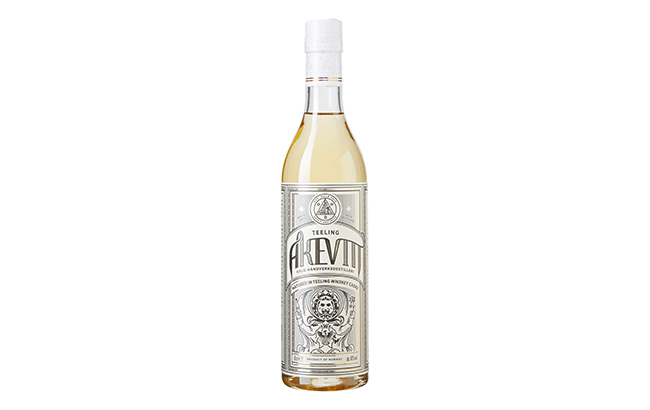 Price: £34.90 (US$47.08)
Norwegian distiller OHD Oslo Håndverksdestilleri teamed up with Irish whiskey producer Teeling to create this gem, an aquavit aged in the latter producer's casks. Our panel gave the bottling a Gold medal, hailing it as "light and easy to drink", with a "classic botanical bill".
Intrigued by the combination of aquavit and Irish whiskey? Then you won't want to miss the partnership's Irish whiskey, which Teeling finished in OHD's aquavit casks for nearly a year.
---
Campari Cask Tales 
Price: £45 (US$60.70)
Italian producer Campari unveiled this twist on its signature red bitter in 2019. The brand's master blender, Bruno Malavasi, finished the flagship liquid in second-fill Bourbon casks, for a deeper, richer Campari.
The Gold medallist impressed our panel with its "bitter herbal notes" and "lovely moderately sweet background and some citrus". It's excellent in a Negroni, of course, but to really appreciate the nuances imparted by the Bourbon cask, sip this one on the rocks. 
---
Pisco Puro Quebranta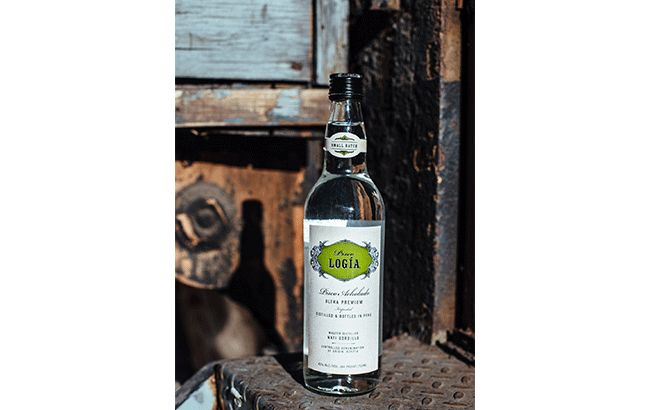 Price: US$30.99
This brandy from Peruvian producer Piscología is made from estate-grown Quebranta grapes which are crushed by foot and distilled in small batches. The care and attention that goes into its production pays off in flavour – the pisco earned a Gold medal in the tasting. "This had dry grape notes, some florality, a little sweetness and some chewiness," said one of our judges. The panel also enjoyed its profile of "cherry stones and nuttiness". 
---
Le Vermouth Blanc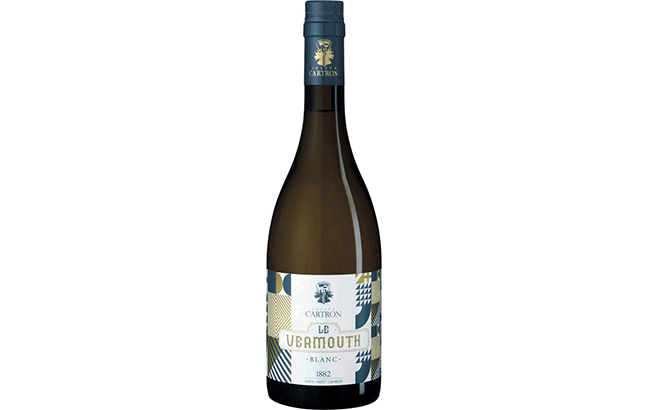 Price: €25.85 (US$29.26)
French liqueur producer Joseph Cartron ventured into vermouth last year, and its Blanc expression landed a Gold medal in our tasting. The bottling is made from Chardonnay wine from Burgundy and is infused with 16 botanicals, including cloves, bay leaves, nutmeg, liquorice and elderberry.
With "honey and warming herbs" on the palate, the vermouth is a versatile ingredient in classic cocktails, but we're keen to try the brand's Emperor Matcha recipe, which was developed by Alexander Chatte of The Barback in Hong Kong. It marries Le Vermouth Blanc with gin, matcha tea syrup, yuzu juice, egg white and Champagne, for a frothy, fizzy and unique drink. 
---
Forty‐Five Vermouth Distinctly Dry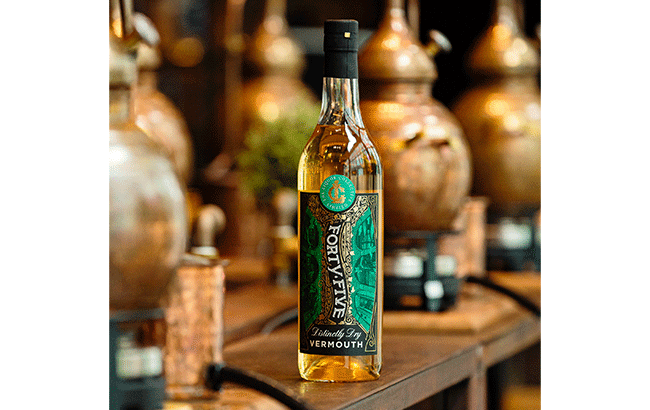 Price: £28 (US$37.78)
Searching for a vermouth to boost your Martini? The Spirit of Manchester Distillery's Forty-Five Distinctly Dry will do the trick. The "tangy and dry" Gold medallist is made from a base of English wine, flavoured with 16 ingredients including camomile, orange, lemon, vanilla, tonka bean, dandelion and cassia. If you're in the mood for a lower-ABV drink, Forty-Five also pairs well with tonic in a Highball. 
---
Devil's Botany Absinthe Regalis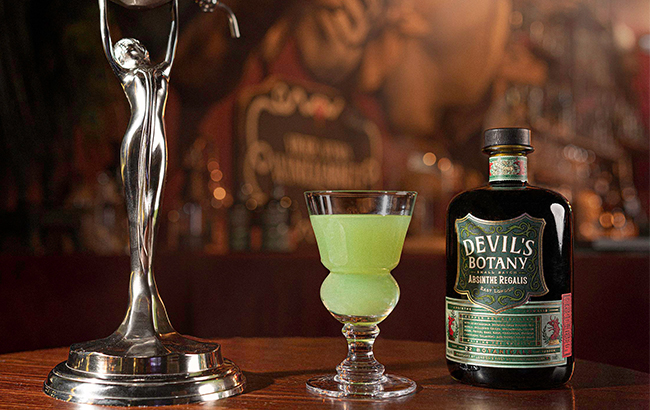 Price: £64.95 (US$75.31)
In January, Allison Crawbuck and Rhys Everett launched Devil's Botany, said to be London's first absinthe distillery. They recently debuted their Absinthe Regalis, a bottling based on a recipe from 1719. It's an emerald-green liquid flavoured with 22 botanicals, including milk thistle, white dead nettle, grand wormwood, green anise, sage, galangal and fennel seed.
At 63% ABV, the spirit packs a punch, but our judges found its flavours balanced. "Aniseed balls" came through on the nose, with "vegetal, spiced" flavours on the palate and "lots of big pepper notes".
---
Delmago Drinks Negroni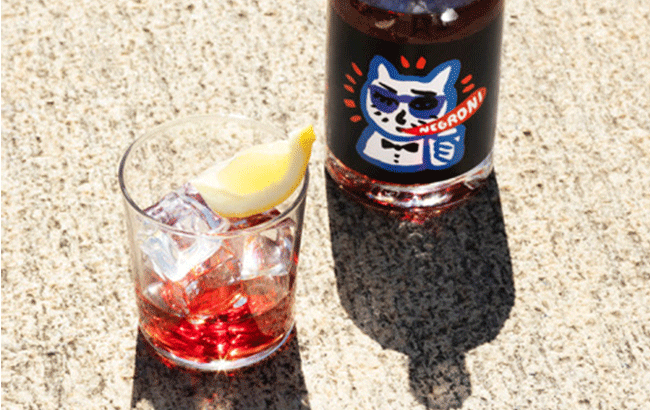 Price: £39 (US$52.63)
While we love mixing up a cocktail at home, sometimes we crave the ease of a pre-mixed drink. Luckily, Delmago Drinks' Negroni delivers both convenience and standout flavour effortlessly. Our judges loved its "bittersweet" profile, and discovered "rhubarb and cherry notes" in the drink, along with a "peppery, spicy finish". Simply pour over ice, garnish with an orange slice, and you've got a bar-quality cocktail. Plus, each bottle contains five serves – grab some friends and make the most of aperitivo hour.