Devil's Botany is London's 'first' absinthe distillery
East London-based producer Devil's Botany has become the city's 'first' absinthe distillery.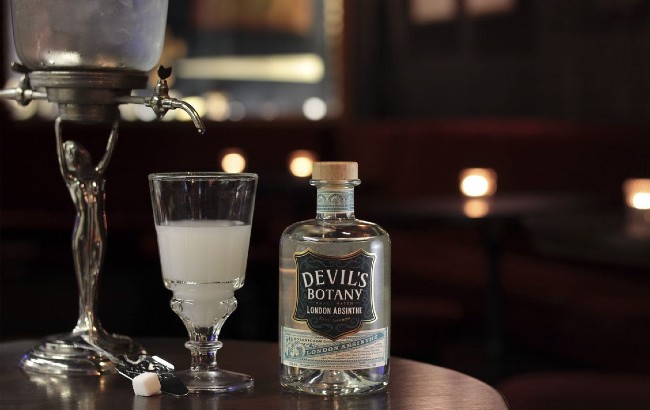 Devil's Botany has released its first product: Devil's Botany London Absinthe, which has been bottled at 55% ABV. The first batch comprises 750 bottles, priced at RRP £40 (US$54).
The absinthe is made from British wheat spirit and 14 botanicals, including English and Swiss grand wormwood, green anise, fennel seed, devil's claw root, lemon balm, meadowsweet, peppermint and elderflower, among other herbs and spices.
Allison Crawbuck, co-founder of Devil's Botany, said: "After half a decade researching the spirit's mysterious origins, we're very excited to finally launch London's first absinthe distillery.
"Devil's Botany London Absinthe honours the traditions mastered by the historic absinthe distillers of Switzerland's Val-de-Travers while introducing a new style of absinthe that is quintessentially British."
Devil's Botany London Absinthe is recommended served with three to four parts ice-cold water, or in a Highball or Spritz.
Rhys Everett, co-founder and head distiller of Devil's Botany, said: "The distinctively bitter almost chocolatey notes of grand wormwood are sweetened by the warm spice of green anise and the very present fennel, creating a strong yet wonderfully balanced holy trinity at its base.
"To create an absinthe that is delightfully refreshing and herbaceous, we've paired the fragrant and minty notes of lemon balm and peppermint with the delicate floralness of spring herbs that can be found in the surrounding Hackney and Walthamstow marshes, such as elderflower and meadowsweet.
"Grounded by the root of devil's claw, the resulting liquid bears a colourless purity that is distinctive of the original Swiss 'bleue'-styled absinthes."