The Spirits Business Awards 2021 winners
The worthy winners of The Spirits Business Awards 2021 were crowned during a packed ceremony in London yesterday (18 November).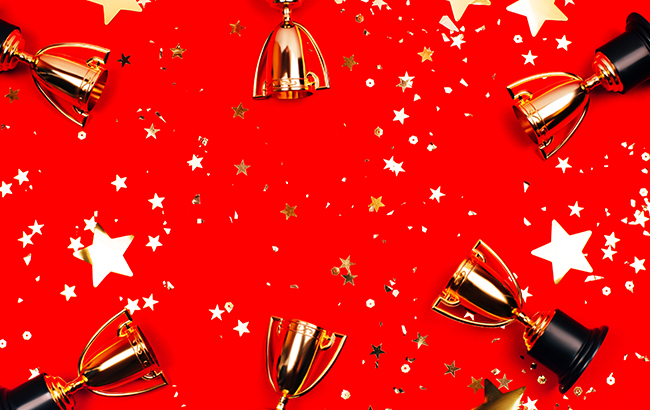 The Spirits Business Awards ceremony returned to its in-person format yesterday and welcomed more than 80 industry peers to The Club at The Ivy in London.
Now in its third year, the awards cover everything from retail and marketing, sustainability and innovation, to tourism, products and the people behind the brands consumers know and love.
Each nomination was judged by an independent panel of judges, comprising: David T Smith, spirits writer, consultant and co-founder of the Craft Distilling Expo; Bernadette Pamplin, freelance spirits writer, judge and founder of the Under the Ginfluence blog; Matthew Frazer, head of UK and Europe at Liquor Bottle Corks & Closures; Ivan Dixon, independent spirits consultant; and Melita Kiely, editor of The Spirits Business.
Kiely said: "We were delighted to be able to host our annual awards in person again and celebrate some truly brilliant winners.
"This year's award-winners are testament to the high-standard of work that continues across the spirits industry.
"Despite all the challenges of the global pandemic, it is great to see so much innovation, charitable endeavours, environmental progression and collaborations occurring. Congratulations to all of this year's winners."
The official sponsor of this year's awards was Liquor Bottle Corks & Closures.
Additional sponsors of the awards ceremony were: Ty Nant Natural Mineral Water, Marqués de Cáceres, and Glencairn Crystal, who provided the trophies.
Scroll below to discover all of this year's winners, and see the December 2021 edition of The Spirits Business magazine for an in-depth write-up on The Spirits Business Awards 2021.
---
Retail and Marketing
Spirits Retailer of the Year – Supermarket
Winner: Waitrose
Spirits Retailer of the Year – E-commerce
Winner: 31 Dover
Runner-up: The Whisky Exchange
Special Commendation: Mash & Grape
Spirits Distributor of the Year
Winner: Mangrove
Runner-up: Emporia Brands
Spirits Bottler of the Year
Winner: Contract Bottlers Glasgow
Best New Marketing Campaign
Winner: Bloom Gin
Runner-up: Sterling Reserve Blend 7 Gaming Pack
Best Event
Winner: The Whisky Exchange Virtual Rum Show 2021
Runner-up: Cape Byron Distillery for The Water of Life – A Whisky Film
PR Company of the Year
Winner: Chapman Poole
Runner-up: Fourteen Ten
Special Commendation: The Story
---
Sustainability and Innovation
Distillery Sustainability Award
Winner: Flor de Caña
Runner-up: Tomatin Distillery
Special Commendation: Belvedere Vodka
Ethical Award
Winner: Flor de Caña
Runner-up: Jägermeister for The Lesbian Bar Project
Innovation in Production
Winner: Seven Tails Distillers for Seven Tails XO
Runner-up: Larsen for Larsen Aqua Ignis
Special Commendation: Never Never Distilling for Argo Gin
Innovation in Packaging
Winner: NIO Cocktails
Runner-up: Sterling Reserve Blend 7 Gaming Pack
Special Commendation: Ecospirits
---
Culture and Tourism
Distillery Consumer Experience Award
Winner: El Tequileño Tequila
Runner-up: The Glenturret
Best Distillery Facilities
Winner: The Glenturret
Runner-up: Gemma McColl
Cultural Contribution to the Spirits Industry
Special Commendation: Swedish Gin – Drinks, Distilleries and Dreamers
---
Product
Best New Product
Winner: NIO Cocktails
Runner-up: 20 Whiskies that Changed the World from The Whisky Exchange
Special Commendation: The Spirit of the Underground by Bimber Distillery
---
People
Alan Lodge Young International Drinks Writer of the Year Award
Young Achiever of the Year
Winner: Charlotte Clark, owner of Pembrokeshire Gin
Runner-up: Gemma McColl, digital marketing executive at The Glenturret
Blender of the Year
Winner: Victoria Eady Butler, master blender at Uncle Nearest Premium Whiskey
Runner-up: Arnaud de Trabuc, founder of Seven Tails Distillers
Distiller/Producer of the Year
Winner: Tim Boast, Never Never Distilling
Runner-up: Alex Chasko, Teeling
Special Commendation: Jorge Antonio Salles, El Tequileño Tequila
Lifetime Achievement Award
Winner: Lesley Gracie, founder and master distiller of Hendrick's Gin