Spirits Europe elects new president
By Kate Malczewski
MG Destilerías chief executive Manú Giró has been elected president of Spirits Europe, taking over from Pernod Ricard's Christian Porta.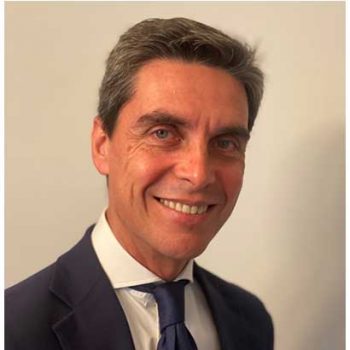 Giró is based in Barcelona, where he runs the family-owned spirits company MG. The business' premium spirits portfolio is available in more than 50 markets internationally.
He will serve as president of the trade body for a two-year term.
"It is a great honour and responsibility for me to take on the leadership of Spirits Europe and represent such an iconic sector with its global reputation for quality, innovation, and export success," he said.
"From farm to glass, spirits are an integral part of Europe's culinary culture of quality, pleasure and conviviality. I salute the legacy of my predecessor Christian Porta who successfully steered the organisation through the challenging circumstances of the past years."
Porta, the managing director of global business development at Pernod Ricard, held the office of president for Spirits Europe for four years. During his tenure, the organisation supported the sector through a number of initiatives, including the recent launch of a digital labelling platform to encourage product transparency.
As president, Giró will continue the work of developing and protecting the European spirits industry in the EU and beyond.
"My main objective is to drive forward our sector's ambitious roadmap and commitments in the areas of environmental sustainability, consumer information, digital labelling, product innovation, and responsible drinking," he commented.
"Together with our members and the Secretariat, I look forward to working with our partners and interlocutors in the EU institutions to ensure that EU policies structurally support our sector in acting as an engine for the recovery, by delivering jobs and growth in the hospitality sector and across the many rural areas in which most of Europe's spirits production is rooted."
Earlier this year, The Spirits Business interviewed Christian Porta about the impact of the Covid-19 pandemic on the spirits sector.