Spirit Master: Tambo
As we head into the festive period, we take a look at award-winning dulce de leche liqueur Tambo, which stormed to success in our latest taste test.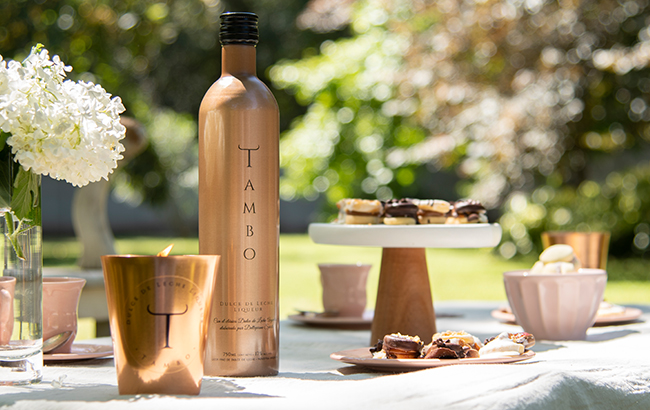 Acclaimed liqueur Tambo was born from a century-old recipe from the Dellipiane family and was created to bring to the world an Argentinian flavour – dulce de leche.
The expression was entered into The Spirits Business' Liqueur Masters blind-tasting competition, which was held at the Novotel London Bridge hotel last month.
The competition was split into three panels of judges. The first panel included: Melita Kiely, editor of The Spirits Business, Sara Jane Eichler, co‐founder and events organiser at Negroni Club UK; Chris Tanner, bar manager at Milroy's of Soho; and Dimple Athavia, founder of All Things Drinks.
The second panel comprised: Nicola Thomson, director of Practical Matters; drinks consultant Ivan Dixon; Nicola Carruthers, deputy editor of The Spirits Business; and Tobias Gorn, co‐founder and senior partner at the International Drinks Specialists, who chaired the panel.
David T Smith, spirits writer, consultant and co‐founder of the Craft Distilling Expo, chaired the third panel, which included: Matt Chambers, co‐founder of the Whisky for Everyone blog; and Bernadette Pamplin, freelance spirits writer and founder of the Under the Ginfluence blog.
Dellepiane San Luis secured a Gold medal for Tambo in a huge Cream flight, after it was lauded for being "very rich and full of flavour" with notes of sweet sticky toffee, caramel and butterscotch. One judge called the expression "delicious" and praised its notes of dulce de leche on the nose and caramel ice cream.
Tambo is made with milk from holando-argentino cows and homemade dulce de leche, which is created by mixing milk with sugar and heating it in a pan. An alcoholic maceration of vanilla is added to the blend, resulting in sweet and soft notes.
The liqueur carries an ABV of 17% and is available in most countries across the Americas. The company also plans to launch it in Europe in the future.
The bottle is copper-coloured to pay tribute to the ancient copper pots in which dulce de leche is traditionally made.
Priced at €25 (US$29), Tambo is recommended served neat or over ice.
Dellepiane San Luis also secured a Silver medal in the Elderflower round for its "rich and complex" Golden Age. The bottling was praised for being "long and expressive, zesty and deep", while one judge enjoyed its "subtle elderflower" on the nose.