Ryan Reynolds creates Aviation Gin cocktail ad
By Alice Brooker
Deadpool actor Ryan Reynolds has unveiled the latest advert for Aviation Gin, in which he crafts a Bloody Mary-inspired cocktail for viewers.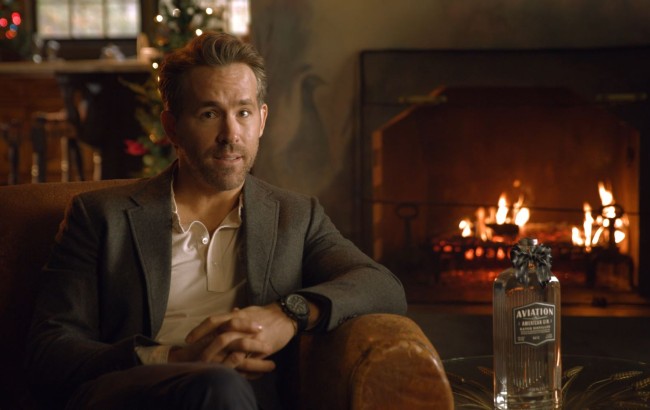 The ad campaign celebrates the 40th anniversary of the McDonald's McRib, a barbecue-flavoured pork sandwich sold by fast food chain McDonald's.
McDonald's announced the return of the pork patty to its menus in the US on 1 November. It was first introduced in 1981.
The ad campaign plays on the ingredients included in the iconic sandwich, as Reynolds concocts a barbecue- and tomato-based cocktail, which he dubs "Bloody Mary's hotter cousin".
Named The Gin Riblet, it includes tomato juice, barbecue sauce, lemon and Aviation American Gin.
The spot opens with Reynolds behind a bar, asking viewers whether gin and barbecue sauce go together – only to retort that he can "Mc-prove it" does.
Reynolds instructs drinkers to "celebrate the return of America's favourite rib-shaped sandwich" by filling a shaker with ice, and adding four ounces (120ml) of tomato juice, a half-ounce (15ml) of barbecue sauce, one-and-a-half ounces (45ml) of 'smooth Aviation American Gin', and a squeeze of lemon juice. To garnish, the actor recommends placing a pickle and an onion on top of a highball glass.
Last month, Reynolds' Aviation Gin and his wife Blake Lively's Betty Buzz mixers featured on the menu at the British Airways JFK lounge.
To watch Reynolds craft an Aviation Gin Riblet, click the video below.