Proof & Co unveils guide for new bars
Proof Creative, the bar consultancy arm of distributor Proof & Company, has launched a guide for bar operators across the world.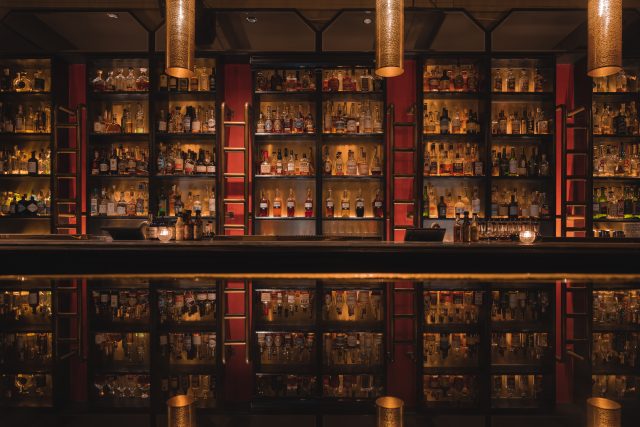 Proof Creative runs renowned Singapore bar 28 Hong Kong Street (HKS), and has launched more than 100 projects since the consultancy company was introduced in 2014.
The 20-pillar plan is developed by Singapore-based spirits distributor Proof & Co, and is available through group's website.
The new digital venture acts as a 'holistic' guide for new bar owners globally, providing online resources, expertise and support.
Jason Williams, creative director of Proof & Company, commented: "There is no scientific formula or mathematical equation to creating and launching a great bar, but the 20-pillar plan is something we have come up with to best stay on track, avoid concept drift and create a bar concept to which magic can then be added."
The resource reviews the guest experience and overall development of a bar, then advises on resources needed before a venue opens.
The 20 pillars within the guide comprise categories including concept, drinks, food, music, technology and financial, plus more.
The guide then ranks these categories by numbers one to three, according to their performance level.
For example, a category labelled one would be considered to require a lot of of time and resources.
Those labelled number two are to be managed to a 'respectable international standard', but are not as critical.
At the other end of the scale, those labelled number three should be 'executed with care' but are expected to have less of an impact on the ultimate outcome.
Williams added: "Bars often have the ideas and the raw talent, but certain aspects can be overlooked; even in the seemingly dry pillars lies opportunity to be creative and make decisions to further the concept and narrative.
"We hope this will be a useful tool for those in the industry, to help make better decisions and breed creativity whilst sticking to a brief."
The Golden Thread is a planning tool within the guide and acts to 'firm up the narrative of a bar', as well as a resource to bind stakeholders to the vision of the venue.
In 2019, Proof & Co raised SG$11 million (US$8m) in funding to expand its inventory and global reach.