NTIA launches in-app safety feature
UK trade body the Night Time Industries Association (NTIA) has partnered with pay-and-order platform Zapaygo to debut an 'Ask for Angela' safety feature within the app.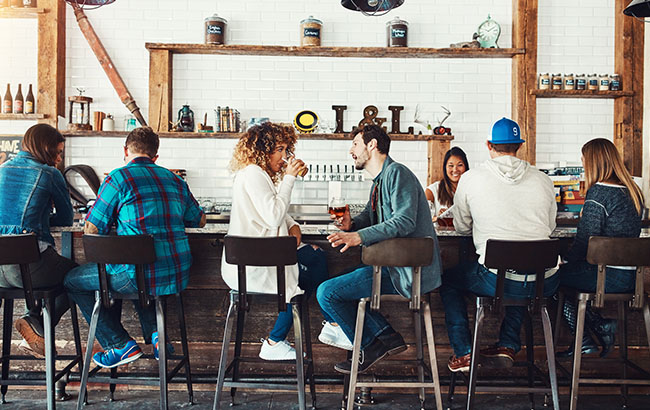 'Ask for Angela' is a safety initiative available in hospitality venues for those who feel vulnerable or threatened in a social situation.
Customers are able to approach staff in venues which have adopted the feature, and ask for 'Angela', which indicates to the staff that they require assistance. 
NTIA members can sign up to the Zapaygo app to incorporate the feature and gain a discount through the partnership.
Elliot Hall, founder and CEO of Zapaygo, said: "Technology in our industry has long been used to improve the customer experience and operational efficiency.
"Following the recent increase in concern over the wellbeing and safety of guests in late night venues, Zapaygo – in partnership with the NTIA –have been working on ways to use our technology to integrate personal safety features too."
Concerns have recently been raised about the reported rise in drink spiking across hospitality venues, with trade bodies teaming up to combat this.
Hall added: "We believe that we can offer solutions which fit industry standards and work in real life, operational practice. The safety of our users is top priority."
The feature will appear to be part of the menu in participating venues, as if the customer were ordering a drink. 
When used, staff will be alerted to the personal safety concern through the Zapaygo system and take action, as NTIA recognises that technology could help venues implement the initiative 'even more efficiently'. 
Mike Kill, CEO of the NTIA, said: "The NTIA are constantly working to improve inclusion and safety in night time spaces. This initiative will enhance the communication channels between customers and staff when they are feeling vulnerable or compromised.
"It is clear that the enhanced mitigations around searching, communication and training alongside safety mechanisms like this initiative will go a long way to building confidence in the sector, and the ability for people to enjoy a safe night out."
Earlier this month, UK-based bar operator Nightcap revealed its plans to concentrate on 'female-led socialising', following a "large untapped demand for female-led socialising in welcoming, safe environments".