NTIA demands govt inquiry into drink spiking
Trade body the Night Time Industries Association (NTIA) has urged the UK's Home Office to undertake an inquiry into a rise in drink spiking.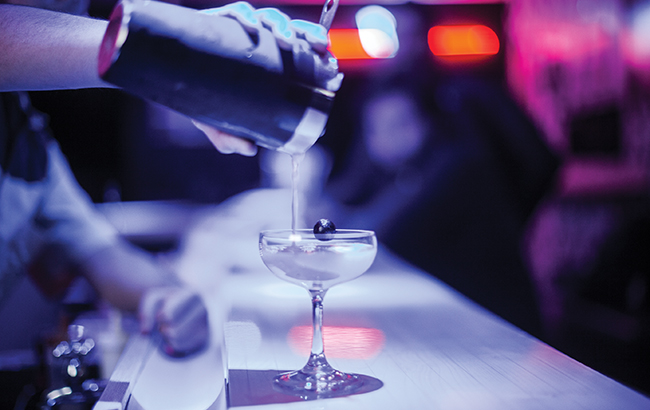 The NTIA said it has seen an increase in reports of spiking incidents at venues across the country recently.
However, the industry body noted that it is difficult to determine the scale of the issue because drink spiking is grouped under a criminal offence with other types of incidents, and because records do not indicate how many incidents have taken place at licensed venues versus other settings.
"The result is that police data revealed through FOI [freedom of information] requests does not give an accurate picture of what's happening, or lend itself to specifically categorising this particular crime," explained Michael Kill, CEO of the NTIA.
To address the problem locally, police in Devon and Cornwall have rolled out a testing kit programme in nearby venues. The initiative allows customers to ask bar staff to test their drinks for foreign substances.
"The scheme found that through having on-site testing available in the night time economy, data could be collected that would provide a more accurate picture," Kill commented.
"Having testing available and clearly communicating this to customers was also found to have de-escalated situations – where tested drinks came back negative – and generally provided reassurance to customers who had spiking concerns."
The NTIA has called on the government to tackle drink spiking by building on the work of the Devon and Cornwall police forces.
Kill said: "The Home Office should launch a formal inquiry to examine the results of that pilot, and the lessons that can be applied to the industry and policing nationally.
"We believe the widespread implementation of these measures – to complement existing routine duty-of-care measures – is an important step in making sure everyone can enjoy a night out safely and without fear, as it should be. The Home Office should work with the industry as part of this inquiry, and also speak to campaign groups and listen to their concerns."
In September, the NTIA planned to sue the Scottish government over its Covid vaccine passport scheme for nightlife venues.