Nightcap buys Barrio group for £4.9m
Drinks-led investment firm Nightcap has acquired London-based Latin American-inspired bar group Barrio Familia to capitalise on the demand for Tequila-focused venues.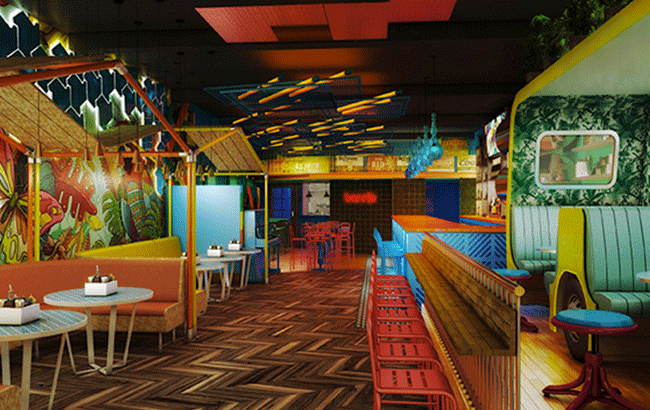 Barrio Familia is the company behind the four Barrio cocktail bars located in Shoreditch, Soho, Brixton and Angel, as well as the 1960s-themed members' bar Disrepute in Soho.
Nightcap was founded last year, and aims to become the largest bar operator in the UK. It acquired The London Cocktail Club (now The Cocktail Club) in December 2020, and bought Adventure Bar Group – which includes the chains Tonight Josephine and Blame Gloria – in May 2021.
The consideration paid in the Barrio deal totals £4,935,000 (US$6.6m), and comprises a net cash amount of £3,628,000 (US$4.9m), as well as £1,307,000 (US$1.8m) which has been satisfied by the issue of 5,682,609 shares in the company.
With the acquisition of Barrio Familia, Nightcap hopes to tap into rising consumer interest in Tequila. The firm cited data from the Consejo Regulador del Tequila which showed that 1.7m litres of the spirit were shipped to the UK in 2020.
"When Nightcap was founded, one of our goals was to acquire a bar group that has the potential to maximise on the winning combination of Margaritas and tacos – a personal favourite of mine," said Sarah Tillingham, Nightcap CEO.
"Over the past year, the group has closely observed the significant growth of the Tequila market with great interest, and we believe that this acquisition has huge potential for UK-wide expansion.
"Nightcap has been fortunate enough to have a very strong first year, and we're so pleased to be heading towards the end of 2021 with another fantastic concept in our portfolio."
Barrio founder Ferdie Ahmed opened the Latin American-inspired concept's first bar in Angel in 2007.
"We are absolutely thrilled for the next step in Barrio's journey," Ahmed commented.
"The dream has always been to see a busy Barrio in every big party neighbourhood of the UK and what other way for Barrio Familia to realise this than by joining the Nightcap family.
"Having closely followed and admired the group's other brands, we're confident that the business that we've poured our hearts and souls into building, will be passed into trusted hands and I am personally excited to be continuing my journey as I join the Nightcap team."
Nightcap recently posted a 68% increase in net sales in the 13 weeks to 26 September 2021, compared to the same period in 2019, and revealed ambitions to ramp up its emphasis on 'female-led' socialising.