Equiano raises funds for anti-slavery charity
African and Caribbean rum brand Equiano is marking International Day for the Abolition of Slavery (2 December) by raising money for its anti-slavery grant scheme recipient.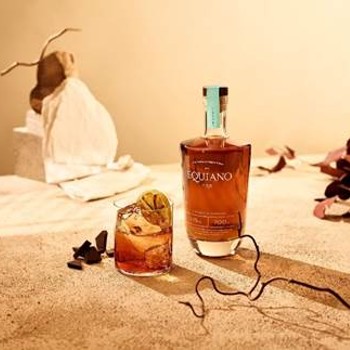 The rum brand is partnering with members of its supply chain – distributors, bars and retailers worldwide – to raise funds for the Equiano Rum Foundation's 2021 grant recipient, Anti-Slavery International, which is a UK-based charity dedicated to tackling modern slavery.
The brand was created by rum authorities Ian Burrell and Richard Seale in 2019, and named in honour of Nigerian abolitionist Olaudah Equiano. Aaisha Dadral, Amanda Kakembo and Oli Bartlam were also part of the founding team.
"It is no overstatement to say that between his autobiography and activism, Equiano changed the world as we know it, playing an integral role in our beliefs about freedom and equality for all people, not the chosen few," said co-founder Dadral.
"As founders, we're passionate about all that he fought for and The Equiano Rum Co Foundation is part of our commitment to championing his values in today's world."
The brand announced Anti-Slavery International as its 2021 grant recipient in October 2020.
International collaboration
From 22 November to 6 December, additional donations from Equiano sales will be made to the charity. The project will run across the UK, Singapore, Italy, Germany and the US.
The campaign is taking place in collaboration with groups including online retailer Spirit Academy, which will be donating €1 (US$1.12) for every bottle sold to Anti-Slavery International.
Other brands involved include: Spun Spirits, Singapore; Spirit Cartel, UK; Velier, Italy; and Burke Distributing, in Massachusetts, US, plus more.
All money raised will join the 5% of company profits and US$2/£2/€2 from every bottle sold through equianorum.com that the founders already donate in honour of Olaudah Equiano.
Furthermore, bars including London's Duchess of Dalston and Crossroads, and Allegory, Tiki on 18th, De Rhum Spot, and Qui Qui in the US, will be serving unique cocktails throughout the two-week period. For each drink sold, US$1/£1/€1 will go to the charity.
Dadral added: "The dedication to ending modern day slavery by Anti-Slavery, coupled with the way they work on the ground in relevant territories, resonated with us all. We're looking forward to supporting and sharing more of their empowering work and continuing the work of Olaudah."
In addition to Equiano's annual profit and website contributions, the brand's foundation will host two private tasting experiences. Half of the proceeds from each session will go to Anti-Slavery International. 
The rum range comprises two expressions: Equiano Original and Equiano Light, the latter of which was released earlier this year.