Citadelle Gin opens distillery
By Nicola Carruthers
French spirits producer Maison Ferrand has opened a distillery for Citadelle Gin in the southwest of France as the brand celebrates its 25th anniversary this year.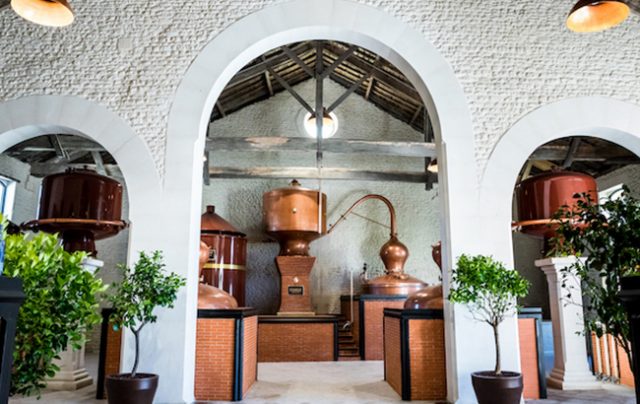 Citadelle Gin was founded by Alexandre Gabriel in 1996 and is described as the first hand-crafted French gin. The liquid is distilled in Charentais copper Cognac stills.
The new distillery is housed in an 18th-century stone building next to Gabriel's Château de Bonbonnet in Cognac. Gabriel and his in-house team spent more than 30,000 hours working on the development.
The site is also home to nine 50-year-old ex-Cognac stills, which sit under stone arches.
With the goal of self-sufficiency, 2,500 juniper trees have also been planted in the grounds of the château, with a pending 100% organic status.
There also plans for neighbouring greenhouses to house a lemon orchard grown in local soil, heated by repurposing energy from the gin distillation process.
Citadelle's range includes Original, Jardín de'Été, Réserve, Old Tom and the limited edition Extrêmes releases.
Jardín de'Été is a tribute to Gabriel's wife, Debbie, and is inspired by her garden at the Château de Bonbonnet. The gin, which launched in spring 2021, is made by infusing lemons with local Charentais melons.
Citadelle is distributed in the UK by Identity Drinks.
To find out about the history behind Maison Ferrand, click here.