Campari names Tequila master distiller
Italy's Campari Group has hired former Bacardi blender Jesús Susunaga Acosta to help shape the future of Tequila innovation for the firm.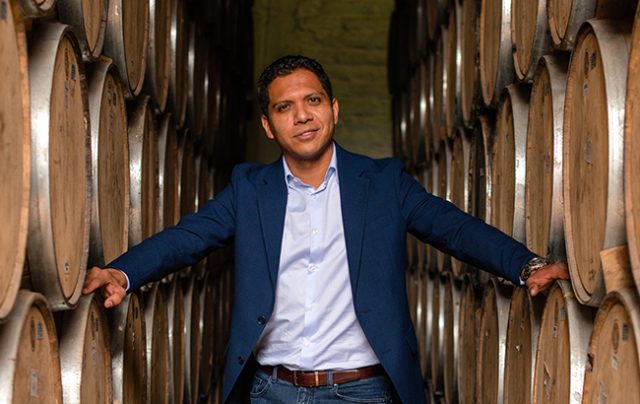 Susunaga Acosta has joined the company as master distiller for the group's Tequila portfolio, effective immediately. He was previously the production manager and Tequila blender for Bermuda-based Bacardi, owner of the Cazadores and Patrón Tequila brands.
Susunaga Acosta takes up the role following the death of Cirilo Oropeza, creator and master distiller of Espolòn Tequila, in October 2020.
In his new role, Susunaga Acosta will oversee all products made at the group's San Nicolás Distillery in Arandas, Jalisco. The distillery produces the Espolón and Cabo Wabo Tequila brands.
Susunaga Acosta will ensure the quality of spirits made at the distillery, as well as lead future innovations at the Arandas plant.
Furthermore, he will act as a global Tequila advocate and continue to travel and provide knowledge on the San Nicolás Tequila portfolio.
"Shared values with Espolón's founder are among the many reasons Jesus is a natural fit for the ensemble of brands," said Julka Villa, managing director, global strategic marketing of spirits at Campari Group.
"Jesus has a keen understanding of the Tequila industry overall and has shown himself to be a thought-leader in innovation and premiumisation, two major trends that only have the potential to grow."
A native of Veracruz, Susunaga Acosta has a wide knowledge of distillation and has spent time at distilleries in Scotland, France, Brazil, Italy, England, and the Caribbean. He has also previously managed a rum plant and a facility specialising in vermouth and liqueurs.
Susunaga Acosta added: "I want to use all my experience in Tequila and all the other spirits – rum and vermouth and vodka – and see how we can apply those traditions on the Tequila side. There's so much room for innovation – within the Tequila regulations, of course.
"Maybe it means doing something with finishing or exploring different casks. There's really just no end to the perspectives. To create something new, it has to be within the framework of Tequila regulations, but it also, has to be new, it needs to be creative."
Susunaga Acosta is also a professor at the Autonomous University of Guadalajara, where he obtained his Masters in Tequila processing.
In Campari Group's financial results for the first nine months of 2021, Espolòn Tequila saw sales rise by 41.1%.