Brother's Bond pledges $50,000 to Kiss the Ground
Ian Somerhalder and Paul Wesley, founders of Brother's Bond Bourbon, have donated US$50,000 to non-profit organisation Kiss the Ground, which seeks to reverse climate change through regenerative agriculture.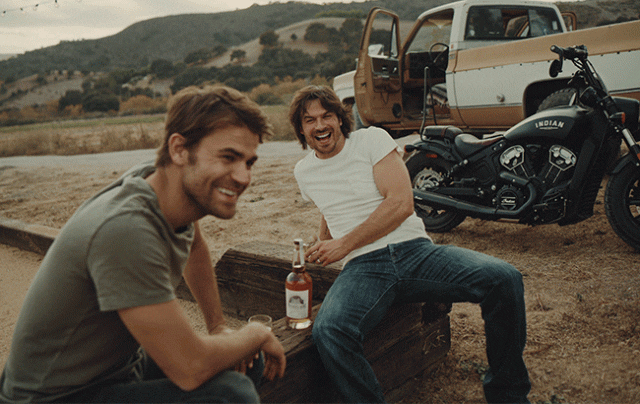 The contribution was presented to the organisation at a fundraising event in Austin, Texas, last weekend. The event included screenings of the Kiss the Ground documentary and the Pollinators Under Pressure film, as well as live music and a regenerative farmer's market.
The duo, who starred as vampire brothers Stefan and Damon Salvatore on The Vampire Diaries, launched Brother's Bond Bourbon in 2020. The expression is a four-grain, high rye Bourbon, aged for a minimum of four years in virgin American oak barrels.
"When we started Brother's Bond, it was important to us to work alongside partners who shared the same values as us as it pertains to not just sustainable practices, but regenerative practices," explained Somerhalder, who was an executive producer of the Kiss the Ground documentary.
"We firmly believe companies can and will be the change makers to reverse climate change, backed by consumers. By working with partners that use sustainable and regenerative practices up and down supply chains globally we will all build a bright and liveable future.
"Kiss the Ground is an organisation Paul and I have been passionate about for years, and we are extremely proud to support their robust and important work."
Brother's Bond Bourbon has committed to giving back a portion of its proceeds to support regenerative farming practices. The company has purchased regenerative grain for its whiskey.
Furthermore, the brand has released a limited edition holiday-inspired keepsake emblem, which is available to buy from US retailers and through Reserve Bar.
Last month, The Spirits Business caught up with the duo to find out about their plans for the brand.