Patrón Perfectionists prepares for national finals
By Kate Malczewski
Things are heating up in the Patrón Perfectionists cocktail competition, with a number of national finals taking place this month.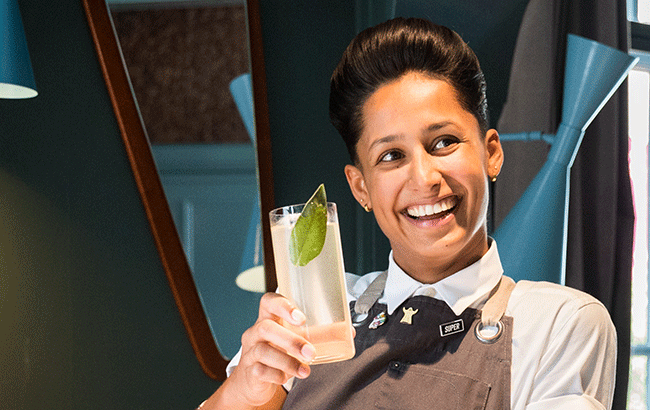 Since Patrón hosted its first Perfectionists cocktail competition in the UK in 2015, the Tequila brand has challenged bartenders to develop serves that reflect the pursuit of excellence.
The competition has now expanded to include more than 30 countries, and the 2021/22 contest is well on its way to crowning its newest champion.
The next steps on the Perfectionists journey are the national final competitions, in which 10 bartenders face off to represent their countries in the global final. These national contests took place throughout September and will continue this month.
Among the national champions already announced are Lawrence Christopher Gabriel from the Philippines, Zviad Khuntsaria from the UAE, and Zana Möhlmann (pictured above) from Benelux.
Once all the winners have been selected, the lucky group will fly to Mexico in January 2022 to compete in the global competition – set to be a once-in-a-lifetime experience for any Tequila lover.
The international finalists will spend a week at Hacienda Patrón, the brand's home, learning about agave spirits, Mexican culture and how Patrón is made.
Get involved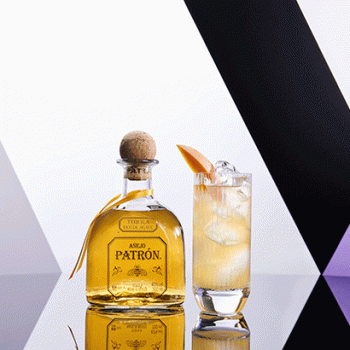 This year, the national competitions are being broadcast on the Patrón Perfectionists Facebook page, so bartenders and consumers alike can cheer on their favourite contestants.
And Patrón has found other ways to involve the public, too. For the 2021/22 competition, bartenders have been tasked with crafting serves that can be easily replicated in a home bar, so cocktail lovers can make the recipes themselves.
Furthermore, the Tequila brand called on UK consumers to vote for their favourite cocktail from a shortlist of 30 serves, helping to determine the country's 10 national finalists. Finally, consumers were able to purchase ready-to-drink versions of the top 10 serves from The Drinks Drop and sample the cocktails in each finalist's bar.
The 10 bartenders competing for the title of Perfectionist in the UK final on 11 October are: Benjamin Shelmerdine from Filthy XIII in Bristol, with the cocktail Silver Century; Danny McManus from The Gate in Glasgow, with The Pursuit; Ellie Raeside from Tonic Bar in Edinburgh, with Down Time; Kat Stanley-Whyte from Uno Mas in Edinburgh, with Escape the Box; La'Mel Clarke from Lyaness in London, with In Motion; Liam Scott from The Corinthian Club in Glasgow, with Jalisco Sunset; Morgana Toro from Artesian Bar, with Escoffier; Stefan Oancea from London Cocktail Club Shoreditch, with Nabu; Tiegan King from Babel Belfast, with King's Rose; and Yannis Heracleous from Hawksmoor Spitalfields in London, with Brick by Brick.
These bartenders will be judged on their creativity and flair by a panel of experts, including two-Michelin-star chef Tom Sellers; Giulia Cuccurullo, winner of the 2020 Patrón Perfectionists competition; Deano Moncrieffe, founder and director of London bar Hacha; and Claire Presland, brand director for Patrón, Western Europe, Australia and New Zealand.
Head to facebook.com/patronperfectionists to tune into the broadcast of each country's final, and check out patronperfectionists.com for more information.
This month's Patrón Perfectionists national finals:
4 October – Spain and Portugal
5 October – South Africa
11 October – UK
12 October – Colombia
14 October – Canada
15 October – Mexico
17 October – US
18 October – Italy