North Yorkshire's 'largest' distillery to open
By Nicola Carruthers
A multi-million-pound carbon neutral distillery in North Yorkshire is nearing completion, described as the largest in the English region.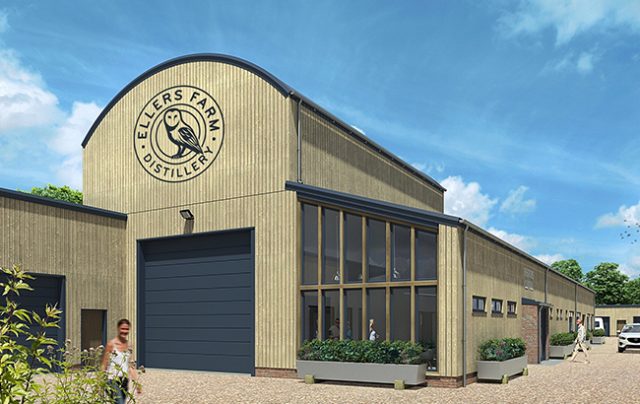 Based near the village of Stamford Bridge, Ellers Farm Distillery will produce a range of spirits, including vodka, gin, whisky and liqueurs.
The site will house two stills and will have a production capacity of 1.2 million bottles annually, with the ability to expand further.
The distillery is expected to be carbon neutral when it opens in spring 2022.
Andy Braithwaite, managing director at Ellers Farm, said: "We're extremely excited to be building a distillery of this scale in North Yorkshire. From day one, we are committed to being eco-leaders within the spirits industry, and we will consider our impacts on people, profit, and the planet in every action we take.
"In a time when our news feeds are clogged with issues surrounding climate change, it's vital that businesses such as ours are proactive in our approach and mitigate our environmental impact from the offset."
Furthermore, the distillery has hired Tabatha Hurst as its head of sustainability. The distillery's senior management team is made up executives who have previously worked for companies such as Diageo, Chase Distillery, Molson Coors and Slingsby Gin.
The team includes master distiller Jamie Baggott, formerly of The British Honey Company; Steve Hickey, sales director; Gee Lilwall, head of marketing; Steve Burnett, head of finance; and sustainability analyst Rosalin Brolly.
Ellers Farm has also teamed up with environmental conservation organisation Ecologi to help reforest the planet. The distillery has pledged to plant a tree for every person that signs up to its email database.
North Yorkshire is home to distillers such as Masons of Yorkshire, Slingsby Gin and Spirit of Yorkshire.