Johnnie Walker reveals new spin on 'Keep Walking' campaign
Blended Scotch Johnnie Walker has introduced the latest global marketing push in its 'Keep Walking' campaign, focused on encouraging optimism as the world reopens.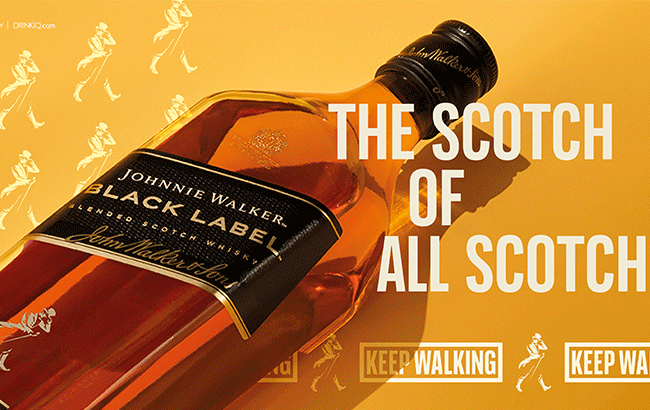 The Diageo-owned brand is leading the campaign with a TV and digital advert featuring a mash-up of famous songs that revolve around the 'Keep Walking' theme, including Run DMC and Aerosmith's Walk This Way, Loretta Lynn's These Boots are Made for Walking and Lou Reed's Walk on the Wild Side.
The video will be accompanied by 'city takeovers', with Johnnie Walker projecting inspirational quotes from the likes of Grace Jones, Mark Twain and Ayrton Senna in New York City, Mexico City, Cape Town, Tokyo, Bangkok and more.
The brand will also partner with notable artists and public figures in more than 20 countries, including musician DJ Alok in Brazil, rapper CL in Korea and actor Alfonso Herrera in Mexico, to encourage consumers to socialise in the on-trade.
"Johnnie Walker has always been defiantly optimistic and a beacon of progress – that's what Keep Walking is all about," said Julie Bramham, global brand director for Johnnie Walker.
"Keep Walking is two little words that say so much about positivity, possibility and resilience. After everything we've all been through in the past few years, we can't imagine a time in recent history when those sentiments could be more relevant."
This optimistic theme builds on Diageo's Raise the Bar programme, a US$100 million initiative launched last year to support the recovery of bars and pubs.
The marketing push follows the opening of the Johnnie Walker Princes Street visitor experience in Edinburgh last month.
Check out the brand's new advert below.