Fever-Tree goes carbon neutral in UK
By Kate Malczewski
Tonic and mixer producer Fever-Tree has revealed that all of its products sold in the UK are now carbon neutral.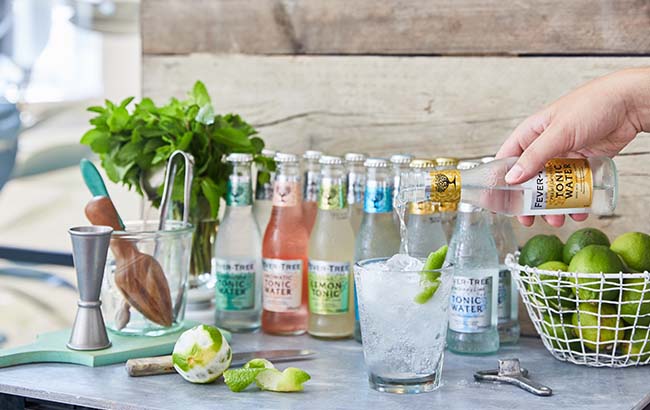 The move marks the first milestone in Fever-Tree's plan to become carbon neutral across all its regions by 2025.
The mixer maker has partnered with the Carbon Trust and other businesses in its supply chain to assess the emissions of its portfolio throughout the entire production process, from the sourcing of ingredients to the disposal of packaging after consumption.
"Climate change is a crisis that requires everyone to play their part. We have been working hard with experts to understand and measure our overall climate impact," said Jess Ainley, corporate responsibility and sustainability manager at Fever-Tree.
Based on this assessment, the company has started to offset its emissions by funding 'nature-based' projects in regions that make some of its key ingredients. Its first investment is in the Isangi REDD+ Project rainforest conservation project in the Democratic Republic of Congo, where the quinine used in Fever-Tree's tonics is produced.
"Sustainability has been a core part of our DNA ever since Charles [Rolls] and I founded the brand, with a commitment to focus on using the highest quality ingredients in our products and protecting the natural world in which we live," said Tim Warrillow, Fever-Tree co-founder and CEO.
"Now more so than ever, we need to take action and work even harder in the fight against climate change, and today's announcement is an important next step in our journey and we look forward to working with our partners to achieve these goals."
The firm has also created a wider sustainability road map that includes goals such as using renewable electricity to power its offices, adopting hybrid company cars, increasing the recyclable materials in its packaging and using more renewable energy in the manufacturing of its mixers.
In its H1 results report earlier this year, Fever-Tree addressed how supply chain disruption was impacting its business.