Fever-Tree hit by supply chain disruption
By Nicola Carruthers
Tonic and mixer maker Fever-Tree confirmed its double-digit revenue rise for the first half of this year, but noted that logistics costs in the US would continue to impact the firm in 2022.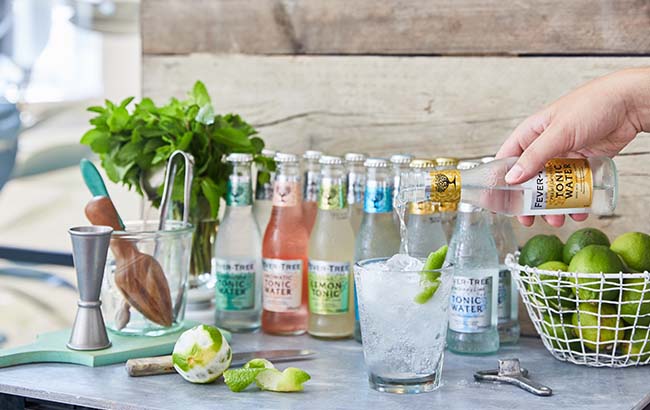 In July 2021, Fever-Tree reported its financial results for the six months ending 30 June 2021. The company saw total revenue grow by 39% on a constant currency basis, compared with the previous year.
Sales during the first half of the year reached £141.8 million (US$192.9m) – up from £104.2m (US$141.8m) in 2020.
In its interim results announcement, published on 15 September, Fever-Tree confirmed the increase in sales for H1 and addressed supply chain issues.
The company noted 'strong' growth across all of its key markets, with off-trade sales remaining above pre-Covid levels.
Fever-Tree said its on-trade sales performed well as markets started to recover during the second quarter of 2021.
Tim Warrilow, CEO of Fever-Tree, noted that the company witnessed an "excellent sales performance" for H1.
He said: "Our ambition and confidence in the global opportunity continues to grow and we have been encouraged by the initial re-opening of the on-trade, the ongoing strength of the off-trade with sales exceeding pre-Covid levels across all our regions, as well as the response to our new product launches, all of which is a testament to our increasing brand strength, growing presence, marketing investments, and relationships across the industry."
Supply chain disruption
The company said its gross margin had been hit by a rise in logistics costs, including in the UK, where prices have increased as a result of the shortage of HGV lorry drivers. The major driver of this, according to Fever-Tree, is that shipping to the US has become more expensive as a result of freight fees and higher storage charges.
As such, the firm decided to build inventory in the US to mitigate the impact. The company has scaled up its glass bottling capabilities in the US to full production on the West Coast. East Coast bottling will be commissioned during the second half of next year.
Fever-Tree expects disruption and elevated logistics costs to continue to impact the firm for the rest of 2021 and into the following year.
Furthermore, the mixer maker revealed its ambition to become carbon neutral across all its regions by 2025. All of its expressions sold in the UK are now carbon neutral, meaning it is the first mixer brand to reach this milestone.
Fever-Tree will carry out a full lifecycle analysis of its greenhouse gas emissions across its range, with three targets set to reduce emissions.
Looking ahead, the firm confirmed it expects revenue to reach £295m-£304m (US$402m-US$414m) for the full year.
The company said in its guidance for full-year 2021: "We remain very confident of continued strong sales momentum across our regions and will continue to invest in the business to capitalise on the longer-term structural growth opportunity ahead of us."