BCB plans Singapore show
On-trade show Bar Convent Berlin (BCB) has revealed the dates for its 2022 fair and is planning to launch its first event in Asia.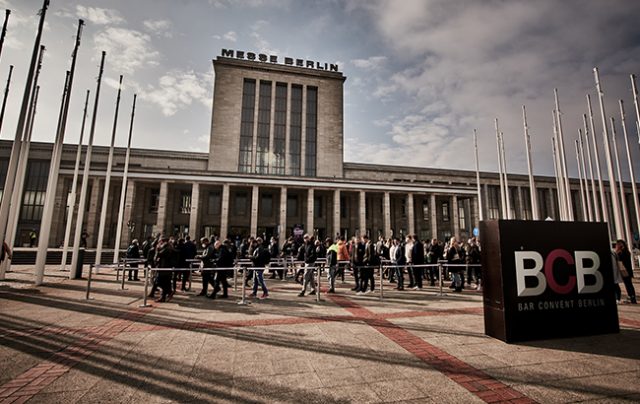 The flagship BCB event was held from 11 to 13 October 2021 at Berlin Expo Center City for the first time. It was the first physical show since 2019 after last year's fair was moved online due to the pandemic.
The next German event will take place on 10 to 12 October 2022.
The 2021 show welcomed around 8,000 visitors from 58 countries and 210 exhibitors from 22 countries.
As a result of different entry restrictions across the world, visitors came mostly from European countries such as Germany, Italy, France, Ukraine, the UK, the Netherlands, Poland, Denmark, Czech Republic and Belgium.
Around 1,000 brands of spirits were showcased at the fair, led by gin, liqueurs, bitters, apéritifs, rum, vodka and vermouth.
BCB director Petra Lassahn said: "Our thanks go out to everyone involved in the event. We fought long and hard for BCB 2021, and we are absolutely delighted that it has been a success.
"Our goal was to strengthen the industry after a very difficult period and get business moving again, which we achieved to great effect in many places."
The fair highlighted trends such as low-and-no with numerous brands represented, alongside food-and-drink pairings and sustainability in bars.
The programme of seminars is available to watch online.
The three-day fair also followed the concept of 'City Life Spirits' with events taking place across the German capital at leading bars. Bartenders from across Europe hosted bar takeovers at venues such as Green Door Bar and Provocateur.
The fair also had a dedicated section for Japanese producers, who showcased sake, shōchū, whisky, gin and liqueurs.
Speaking to The Spirits Business on the last day of the show, Lassahn confirmed that the 'City Life Spirits' concept will return for the 2022 event.
"The concept was really good, I think we will continue and enlarge it, and bring on more partners," explains Lassahn.
Furthermore, the show is expected to become bigger next year with additional halls. This year's fair covered two halls, 18 and 20, and the Palais at Berlin Expo Center City.
In 2019, the fair was held at a smaller venue – Station Berlin and the adjacent Kühlhaus. "What is positive here is that there is more space [at Berlin Expo Center City], it makes logistics easier," adds Lassahn.
Lassahn hopes that BCB will return in 2022 without any restrictions. To attend the 2021 event, visitors had to be fully vaccinated and wear a face covering, and the venue was limited to 3,000 visitors per day due to Covid-19 restrictions.
Future shows
BCB was forced to postpone its São Paulo event in Brazil from spring 2021 to next year, with dates yet to be confirmed. Meanwhile, the next Bar Convent Brooklyn show, held in New York City, is due to take place from 14 to 15 June 2022.
Lassahn also revealed plans to bring BCB to Singapore, which would mark the fair's inaugural Asia show. "We will launch BCB in Singapore – we're talking to exhibitors right now. Maybe next year."