TOTC reveals Spirited Awards 2021 winners
By Nicola Carruthers
Tales of the Cocktail Foundation (TOTCF) has named the winners of its 2021 Spirited Awards, broadcast live in New Orleans yesterday (23 September).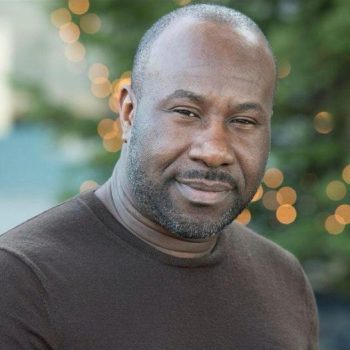 This year's Spirited Awards announced winners for the Helen David Lifetime Achievement Award, Pioneer Award, Timeless US Award, Timeless International Award, and the five Writing and Media awards.
The 15th annual Spirited Awards differed from previous years as the TOTCF made the decision not to focus on bars and bartenders as they could not be judged fairly as a result of the pandemic.
"We always knew we were a truly determined, tenacious community, but the way in which we've seen our peers navigate this year with such grace and grit has been nothing short of incredible," said TOTCF CEO Eileen Wayner.
"Tales of the Cocktail Foundation is proud to recognise the winners of the 15th Annual Spirited Awards, and we thank them for their outstanding contributions that are advancing the beverage industry."
The ceremony was broadcast at 4pm CST on 23 September. It concluded the annual Tales of the Cocktail festival, held in a hybrid format this year.
Check out the full list of the winners below:
Helen David Lifetime Achievement Award presented by William Grant & Sons
Jared Brown and Anistatia Miller
Pioneer Award presented by The Blend
Chris Cabrera
Timeless International Award presented by Perrier
Dukes Bar at Dukes London, London UK
Timeless US Award presented by Q Mixers
Tommy's Mexican Restaurant, San Francisco, CA
​​Best Cocktail & Spirits Publication presented by Diageo Bar Academy
Imbibe
Best Broadcast, Podcast, or Online Video Series presented by Diageo Bar Academy
Life Behind Bars with Noah Rothbaum & David Wondrich
Best Cocktail & Spirits Writing presented by TOTCF
'The Myth of the Peaceful Plantation' by Wayne Curtis, Half Full
Best New Cocktail or Bartending Book presented by Diageo Bar Academy
Drinking French: The Iconic Cocktails, Apéritifs, and Café Traditions of France, with 160 Recipes by David Lebovitz
Best New Book on Drinks Culture, History, or Spirits presented by Diageo Bar Academy
Spirits of Latin America by Ivy Mix with James Carpenter