Tobago Gold enters Germany
Caribbean rum liqueur brand Tobago Gold has made its debut in Germany through distributor Liquorland Cooperation.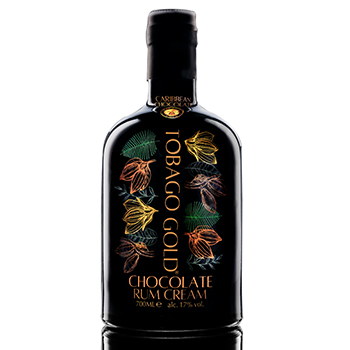 Launched by Lars Söderström in 2020, Tobago Gold (17% ABV) is a blend of rum, Trinitario and Criollo cocoa, and spices. The product is said to tap into the consumer trend for products with low sugar and low alcohol content.
"At last we have a product with the potential to reshape and rebuild the chocolate cream liqueur category in Germany," said Hannes Koch, co-owner at Liquorland Cooperation, which was founded in spring 2021. "We are excited to bring the spirit of Caribbean lifestyle to our market."
The brand's recipe is inspired by the traditional Tobagonian cocoa tea, in which cocoa and spices such as nutmeg and cinnamon are simmered with milk for a 'spicier, more intense' hot chocolate.
Söderström said: "As a fresh contribution to the cream liqueur category, we want to be an inclusive and energetic lifestyle brand.
"My local team is born and raised with the island's carnival mentality of joy, openness, creativity and meticulous craftsmanship. That is what we want to bring to Germany and the rest of the world. No rules, all joy."
The brand will be featured at Bar Convent Berlin from 11 to 13 October 2021 at booth 18 A33.
"Exhibiting at Bar Convent Berlin is an important milestone for us," added Helena Zakmane, commercial director for Tobago Gold.
"It will be the first time we showcase our product and the brand concept to a wide industry audience. The team and I are looking forward to connecting with distributors and agents from a variety of European markets, as well as assisting our partners at Liquorland Cooperation in presenting Tobago Gold to German customers."
In June this year, Tobago Gold secured its first equity investment from a Portugal-based backer.