The Spearhead Group: pioneers in spirits packaging
By admin
Physical brand enhancements specialist The Spearhead Group is providing sustainable and scalable packaging solutions for the spirits industry. We talk to the business' chief innovation officer about its forward-thinking approach.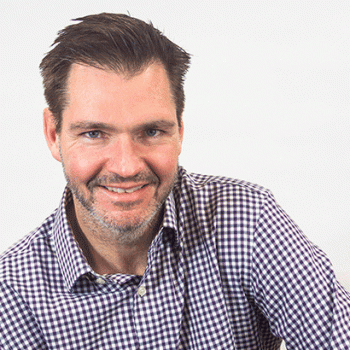 For drinks brands, perfecting the liquid inside the bottle is only half the story. The other half? Creating the bottle itself.
Fortunately, The Spearhead Group makes the design and manufacturing process seamless thanks to its accelerator model.
This unique setup means the Pennsylvania-based firm is able to take clients through every step of the packaging journey, from the earliest stages of research and development (R&D), to design, market testing, manufacturing and shipping the final product.
"Our acceleration programme is where R&D meets real life," says Robert Catalano, chief innovation officer and co-founder of The Spearhead Group. 
"I often say we are like the Tony Stark of packaging, because we're always doing some unique stuff and constantly innovating. And that innovation can then be applied in real life."
Innovation in action
This pioneering attitude was crucial when the Cascade Moon whiskey brand approached Spearhead to design the packaging for its limited release. "Because the quantities of the launch were so small, [the Cascade Moon team] were pretty much stuck with trying to get whatever was available," Catalano says.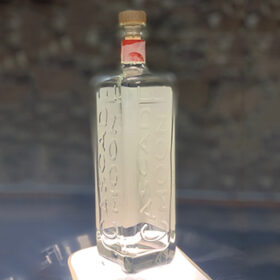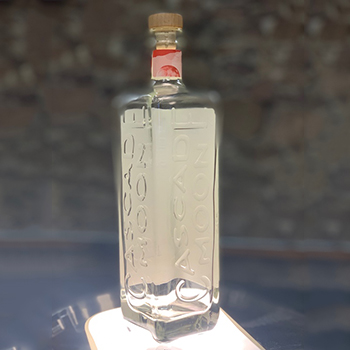 But Spearhead was able to create a clear dimensional resin label that mimics clear glass, without the upfront costs of traditional glass embossment. "They liked it so much, they're keeping it as a standard part of their bottle," Catalano continues. The design was the first of its kind for spirits packaging, and it can be scaled up for larger releases.
He explains that this scalability is an important aspect of what sets Spearhead apart – and the group is no stranger to producing iconic designs with a wide reach. It manufactures all of the highly recognisable purple bags for Canadian whisky brand Crown Royal, for instance. 
"When we work on R&D, we actually think about larger volumes because we're production-based kind of folks. We're not just designers that work in a vacuum," Catalano says. "Everything we design, we design with the idea that if this innovation, if this brand launch is successful, we've already figured out how to scale it into mass production."
Of course, mass production requires a robust team, and Spearhead is able to take this comprehensive approach thanks to its network of partners. Beyond the business' in-house labs, it works with various manufacturers – or "Spearhead pioneers", as Catalano calls them – and sponsors programmes at universities and technical schools to bring fresh talent into the R&D space.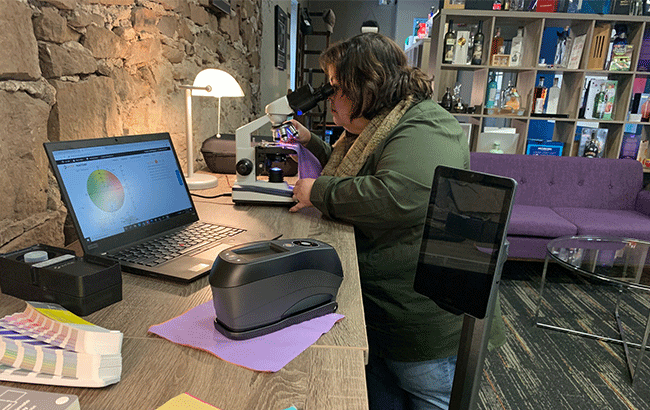 Sustainability focus
Spearhead has also turned its penchant for innovation to sustainability. Catalano says that some brands are concerned that eco-friendly packaging may affect their bottom line, but he's confident the company can provide environmentally and economically sound services.
"We actually found a really cool equation where sustainability and cost are all now going in parallel with each other, rather than fighting each other," he explains. "So we have a lot of clients reaching out to us on sustainability goals, because they're starting to realise that we have a solution that actually drives costs down and efficiencies up."
It's a mission that the company will continue to pursue across its R&D labs, with its manufacturing partners, and as it guides clients through its accelerator model – and thanks to its ability to scale, Spearhead's innovative ideas have the potential to make a massive impact. 
Learn more about The Spearhead Group by connecting with the company on its blog, or on social media at @thespearheadgroupinc (LinkedIn and Instagram).