The big interview: Martha Miller, National Rums of Jamaica
Having become the first woman CEO in her country's rum industry, Martha Miller of National Rums of Jamaica is looking to create a strong future, and is starting by releasing Long Pond's inaugural own-label bottling, writes Melita Kiely.
*This feature was originally published in the June 2021 issue of The Spirits Business magazine.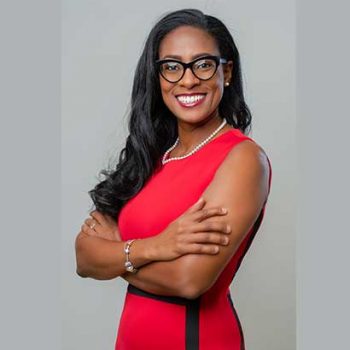 History was made this January when Martha Miller stepped into the prestigious role of CEO of National Rums of Jamaica. Miller became the first woman to hold the top position in the company's 40-year history – and the first female CEO in the Jamaican rum industry.
Her journey into the spirits world was "destiny", she says. "My career has been a path of new experiences. I started in financial services and I went to another group of companies, dealing with manufacturing, development, construction and distribution. Then I left there and went to telecoms," where she worked for companies including Lime Jamaica, Cable & Wireless Jamaica and Mechala Group.
"And then when it was time to make another career move I got a call from National Rums of Jamaica looking for a CFO [chief financial officer], and the opportunity presented itself and I dove right in. I'm pleased to say I have not regretted that decision."
Opportunity knocks
That was in 2013. In March 2020, Miller was made deputy CEO. With the departure of Neil A Glasgow, former National Rums of Jamaica CEO, in December 2020, the next opportunity presented itself to Miller. "On his retirement in 2020, the board made me an offer I couldn't refuse. They asked me to be the new CEO, I accepted and here I am," she says.
Commenting at the time of her appointment, Komal Samaroo, chairman of the National Rums of Jamaica's board of directors, said: "The company is entering a new exciting phase of its growth and Martha is well equipped to provide high-quality leadership to the NRJ [National Rums of Jamaica] team as we pursue new opportunities and navigate around the various challenges, including the Covid-19 pandemic. I have every confidence that under Martha's leadership, NRJ will become an even more significant contributor to the Jamaican economy."
The significance of breaking barriers for women in rum in Jamaica is poignant for Miller, but she is humble about her appointment. "I'm a baby in the area of women in rum," she adds modestly. "Being the first female CEO for the rum industry in Jamaica does make the appointment even more significant, to be joining the ranks of world-renowned Joy Spence [Appleton Estate master blender] in terms of women in rum. It's been truly a pleasure and an honour, and I feel very proud to have had that privilege."
Kingston-based National Rums of Jamaica is a leader in the bulk rum supply market. With "about 120 employees", the company is privately owned but benefits from three investors, including the Jamaican government. The West Indies Rum Distillery (WIRD, owned by Maison Ferrand) and Demerara Distillers both also own a third.
"In 1980, the government owned the sugar factories and attached to the sugar factories were the distilleries," Miller explains. "They separated the factories from the distilleries, and National Rums of Jamaica was born."
National Rums of Jamaica became the holding company for all the government-owned distilleries. The company came to own and operate three distilleries: Long Pond, Clarendon, and Innswood Distillery, the latter of which closed "about 30 years ago", Miller explains.
"About 10 years ago, the decision was taken that we needed to revamp the distilleries, we needed to invest some money in the equipment," Miller says. "So at that point, we got some funds via West Indies Rum. And Demerara Distillers became partners with the government to enable the process through partial funding through DDL [Demerara Distillers Limited] and West Indies Rum. So we were able to retool Clarendon Distillers."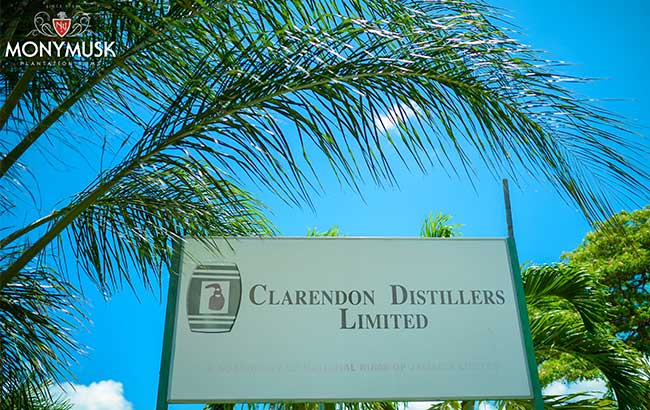 The investment led to a three-way alliance in 2018, which is still in place today.
The company's Long Pond Distillery sits in the north of the island, and specialises in producing rum for third-party producers.
"All the major bulk rum buyers will buy from Long Pond," says Miller. "But, you might have already seen a hint of what's to come," she says with a smile, referring to the fact that Long Pond is about to release its first own-label bottling – a 15-year-old rum.
"You should start seeing it in markets maybe around June," Miller says, adding it will be available in the US, Europe, the UK and Jamaica. "It is a delicious product. All our rums are currently aged in once-used Bourbon oak barrels. So this rum has been tropically aged for 15 years.
"It's a lower-ester rum, one of the lower-ester rums that Long Pond produces, but we wanted to start with that." The expression will retail for about US$120 and is the "first of more to come".
"How much do we have ageing? That's a secret," Miller says, keeping future plans firmly under wraps for now.
It's joyous news for Miller and her team, particularly following the "devastating" fire that tore through the distillery in 2018. The fire began in nearby cane fields before spreading and destroying approximately 65,000 litres of fresh rum stocks. The distillery itself and the stills were unaffected, and, most importantly, no members of staff were injured in the incident.
Miller has only the highest praise for her team in their handling of the situation, and their dedication to getting the distillery back on track.
"We had the fire in July 2018 and our staff worked assiduously in August and September to clean up the plant and get us operational so we could produce something," Miller says.
"We were completely shut down for two months. And then the team was back in the saddle, and we've been producing rums since then – not at full capacity, not all of our esters, but we have been shipping and we have been producing."
Miller says the distillery's rum stores are "about 80%-90% complete", and "any day now, you should expect to see our highestester continental rums back on the market".
She adds: "It's been a challenge, but of course, the team must be congratulated for the efforts that they made and the strides they made to keep us functional."
Long Pond is known for its "pungent, funky-style rums", as Miller describes them – "the very, very, very strong, funky, high-ester rums are not for the faint of heart", she adds.
Distilleries to the north of the island, like Long Pond, are typically known for producing such expressions. "When we talk about esters, we're talking about up to 1,600 esters," she says.
By comparison, distilleries in the south of the island, like Clarendon, will "probably go as high as about 500 or 600 esters, but we're not getting into that range".
Higher volume
Long Pond only has pot stills, perfect for producing the high-ester rums the distillery desires. Clarendon has both pot stills and a column still, and produces a higher volume compared with Long Pond.
"The capacity at Clarendon is about 12 million litres of alcohol [per year], whereas capacity at Long Pond is about a million litres of alcohol [annually]," Miller notes. Long Pond is known for the rums it makes – "the quality of pot still rums it produces, not quantity" – while Clarendon aims to "satisfy the average rum drinker".
"Historically, being owned by the government would have been the reason why we're bulk‐rum producers because that's what governments do, they deal in commodities," Miller says. "Our largest customer, our single largest customer who would take, I would say 95%, of the production from Clarendon, was Diageo. Diageo has now sold one of its brands to Sazerac, so our two largest customers are Diageo and Sazerac," she adds, referring to the Captain Morgan Black and Myers rums.
Miller insists, though, that the government's role in the company has no hindrance on its ability to produce its own styles of rum. "We're a third owned by the government, but we're not a government entity, we're a private entity," she says. "So we're viewed as an investment by the government. But we're not bound by the regulations that bind government entities; we're bound by regular private sector acts that govern the private sector. [Flexibility] is all subject to the board, and [the government is] one of the board members."
Distilled and blended
National Rums of Jamaica also produces its own rum brand – Monymusk – made from a combination of rums from Long Pond and Clarendon. The brand is distilled and blended by National Rums of Jamaica and is made on the sugar estate of the same name.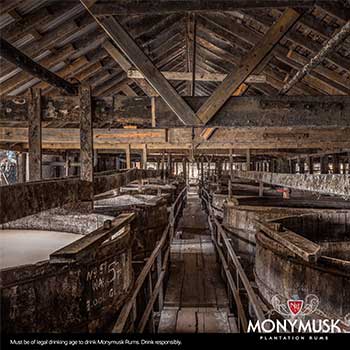 Expressions within the range include Monymusk Plantation Special Gold Rum (40% ABV), a blend of rums from aged charred American oak barrels, and Monymusk Special Reserve (40% ABV), a blend of aged rums chosen from aged charred American oak barrels with a minimum age of 10 years.
There is even a coconut-flavoured liqueur in the range, Monymusk Plantation Whispering Breeze (40% ABV), designed for sipping on the rocks or mixed in a cocktail. National Rums of Jamaica has global ambitions for Monymusk. "We're growing in the US and growing in the European markets," Miller notes.
Future expansion will be largely focused on growing the company's own-label bottlings, aimed at the US, Europe and the UK.
And while the company is excited about the imminent launch of the Long Pond bottling, the company's ethos and ambition remains steadfast. "One thing that has not changed is our mission, and our mission is to be the number one exporter of quality rums, from Jamaica to the world. So that is our focus for the next five years," Miller says.
With the Covid-19 pandemic to also factor into any future plans, Miller says the company "has been blessed" with being able to keep the plant "fully operational".
"We have not seen a reduction in demand, so we've been blessed with that concern," Miller explains. "This year, we have seen a few challenges. Initially, other industries faced shipping challenges and we were spared that. January this year started with a bit of a hiccup with some challenges in regards to getting tanks [for shipping rum], but other than that, we've been blessed."
This year so far has given National Rums of Jamaica time to brainstorm, learn and grow the management team.
"With Neil retiring and my ascending, we also had to get a new CFO, and a new chief operating officer. So we've had to have a whole new revamping of the management team. This year we have been focused on crafting the future for National Rums."
Global push
More broadly speaking, what Miller finds most exciting about rum currently is the global push for the category to been seen as a serious, "premium product in the spirits world".
"I'm excited by the customers wanting to be educated to understand this, this belief and support that rum is indeed a premium spirit; it's a quality spirit."
Education is key to achieving this recognition, Miller says. "Remember, we as rum producers don't have to do anything to change our rum as it is; it's just the education," she stresses.
Those keen to hear more about the soon-to-be released 15-year-old rum from Long Pond should keep a close eye on the brand's social media channels.
Like many brands this past year, social media has become a key tool to remain connected with consumers and customers alike. Going forward, as National Rums of Jamaica looks to cement its position in the spirits world further, it will be increasingly important.