Tequila brands plan for a travel retail comeback
As parts of the world begin to reopen and consumers start to make journeys again, Lucy Britner looks at what's next for Tequila in global travel retail, and discovers a wealth of opportunity awaits outside of the US and on cruise lines.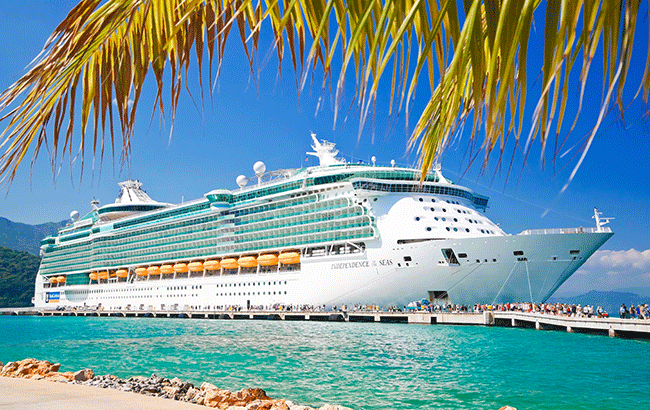 *This feature was originally published in the June 2021 issue of The Spirits Business magazine.
It's no secret that Tequila's biggest export market is the US. It makes sense, then, that wherever US travellers go, Tequila sales in global travel retail (GTR) will follow.
According to IWSR Drinks Market Analysis, agave-based spirits are forecast to grow by 1.9% CAGR 2019-2024 in GTR.
"Pre-Covid, US consumers accounted for almost 60% of Tequila volumes in domestic markets and more than two-thirds of global expenditure," explains IWSR analyst Thorsten Hartmann. "There is tremendous interest in Tequila among American consumers, with the US domestic market being a main driver for premiumisation."
Therefore, he says, it follows that Tequila in GTR should do best in places where US travellers shop – such as shops on the Mexican border, cruise liners out of the California and Florida coasts, US international airports, as well as Mexican and Caribbean airports.
"The US/Mexico border shops, and US and Mexican airports would also sweep up the second-largest consumer group, Mexicans, who account for 27% of global volumes and 15% of global expenditure in domestic markets," adds Hartmann.
Following this logic, much of the action for Tequila in GTR is in the US, Mexico and the Caribbean.
Jose Castellvi, vice-president of travel retail and spirits at Miami-based distributor Webb Banks, says the continued growth rate of Tequila in the US domestic market is causing a surge in new Tequila brand introductions in the Caribbean and Central America regions, both in domestic and duty free.
"This growth is happening across price categories, but demand is especially strong for higher-end, super-premium Tequilas, and so we've been very focused at Webb Banks to strengthen our Tequila portfolio in order to offer our customers a wide range of brands," he says.
Strong summer season
The company represents the likes of Casa Noble, Ghost Tequila, Teremana, Corralejo Tequila and Tears of Llorona. "Also, as Covid restrictions begin to loosen and Americans begin to travel again, they're choosing destinations closer to home," Castellvi adds. "We're anticipating a strong summer season for travel in the Caribbean, and that will only increase demand for Tequila, especially among American vacationers."
Castellvi also flags the potential for cruise lines, and he says the company is increasingly having conversations with operators asking for a wider range of premium and super-premium Tequilas. And although many US ports continue to be closed, he says a number of cruise lines are taking measures to begin operating out of some Caribbean islands.
Echoing Castellvi's points about premium and super-premium propositions, as well as the importance of US travellers, Ignacio Vazquez, global head of marketing, global travel retail, Bacardi, says the potential for premium Tequila is an exciting opportunity for GTR.
"As category leader, with 35% market share in GTR, Patrón is on a global mission to help consumers rediscover premium Tequila, especially at prime locations in GTR where there are significant brand-building opportunities," he says.
According to Vazquez, Mexican vacation hotspot Cancun is the number-one location for Patrón worldwide in GTR. In March and April this year, Bacardi identified an opportunity to capitalise on the key spring break and Easter travel periods, with the "huge surge in US consumers travelling through Cancun" on holiday.
In partnership with Dufry, Bacardi ran an omnichannel campaign targeting consumers days before they were due to travel home to the US, encouraging them to reserve online and collect from Dufry stores at Cancun airport.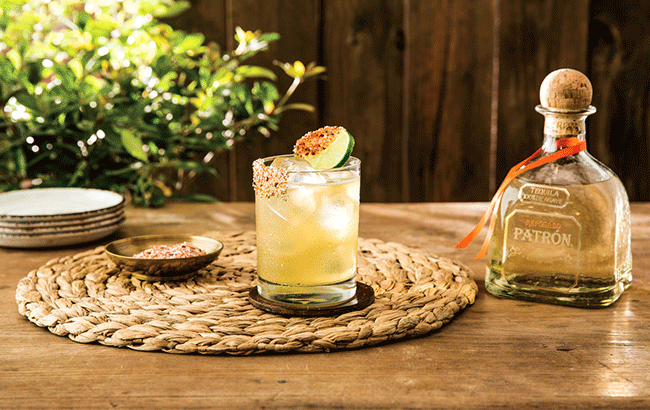 "At the airport we engaged with them again at a Patrón tasting bar, where they had the opportunity to explore the smooth refined taste in our aged range of Tequilas, Patrón Reposado and Patrón Añejo," Vazquez adds.
In-store with Dufry, Vazquez says that an "attractive GWP" (gift with purchase) on Patrón Reposado and Patrón Añejo leveraged the value proposition, resulting in consumers trading up from Patrón Silver.
And he also points to added data benefits that can be used across the business. "As part of our digital strategy to extend our connection with travellers we also offered recipe cards with QR codes that directed them to the cocktail lab, the Patrón website in the USA, to enjoy a personalised cocktail experience and discover recipes to learn more about Patrón," he explains. "This approach created an opportunity for data sharing with our US domestic business and is a powerful example of how Bacardi sees the potential of digital as a key enabler along the extended travel journey.
"We can excite and inspire travellers in fun and memorable ways at the airport to celebrate their vacation while also creating longer term connections and affinity with our brands wherever they are – on vacation or back at home."
Beyond Mexico and the US
At Amber Beverage Group (ABG), Ivonna Jaunzeme-Petersone, regional director duty free and travel retail, also mentions Mexico as an important market but she says the company has been working hard to expand its GTR footprint. This year, ABG outlined ambitions for its Kah Tequila brand, with plans to expand its presence through existing duty free partners, including Cavo Luigi and B&S Paul Global. The brand also reported increased sales through Heinemann and the duty free shop at Beirut-Rafic Hariri International Airport.
"Duty free shop customers are choosing Kah Tequila as gifts, as well as for collection," says Jaunzeme-Petersone, also highlighting that cruise ship bartenders are picking the brand for their back bars.
Indeed, the Tequila will be available to consumers on MSC Cruises' new ship, MSC Virtuosa, this summer.
"Globally, the biggest part of the Tequila category's duty free sales is coming from North America, Canada and Mexico," she adds. "Accordingly, we have managed to build a balanced distribution chain on both sides of the ocean."
But there's also scope further afield. Jaunzeme-Petersone continues: "Most loyal duty free customers for Kah Tequila are coming from Mexico, Italy, Spain, France, as well as from Heinemann retail stores at airports in Norway, Germany, the Netherlands, Moscow and Istanbul."
In the short term, it looks like the action for Tequila in GTR remains close to home. But as we all start to travel further afield, so will Tequila.