Slingsby debuts Blackberry Gin
By Nicola Carruthers
English gin brand Slingsby has expanded its range with the launch of a blackberry-flavoured variant.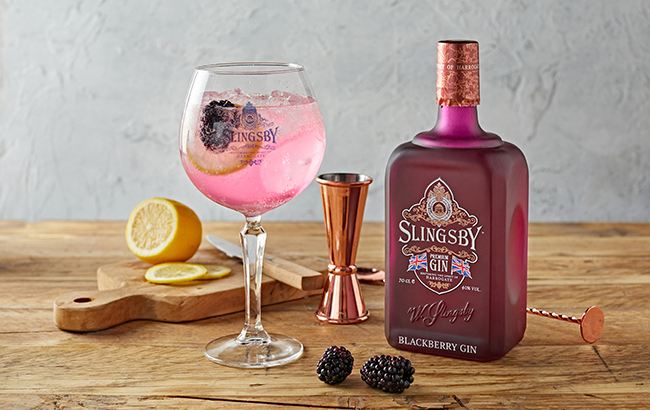 The Yorkshire-based producer said the blackberry flavour started out as an experimental gin available only to customers who visited its Harrogate store.
Following a positive response to the variant, Slingsby released the flavour as a permanent addition to its range.
According to Slingsby, the 'bright, fruity' expression offers floral hints of violet, followed by notes of rich blackberry gin.
Marcus Black, co-founder of Slingsby Gin, said: "As the UK continues to embrace the flavoured gin movement, we are so excited to be launching a brand new flavour to market. We pride ourselves on launching flavours we know our loyal fanbase will love, and just like our previous Rhubarb, Gooseberry and Marmalade flavours, we think Blackberry will be a huge hit."
The gin can also be purchased in a canned format mixed with Mediterranean tonic water, as part of the brand's Solo ready-to-drink range.
The new bottling is recommended served over ice with Mediterranean tonic water or lemonade and garnish with fresh blackberries.
Slingsby Blackberry Gin is available exclusively to buy in Tesco stores and online, as well as from Spirit of Harrogate for RRP £28 (US$39) per 700ml bottle.