Santa Teresa names first female master blender
Venezuelan rum brand Santa Teresa has promoted Nancy Duarte to the position of master blender.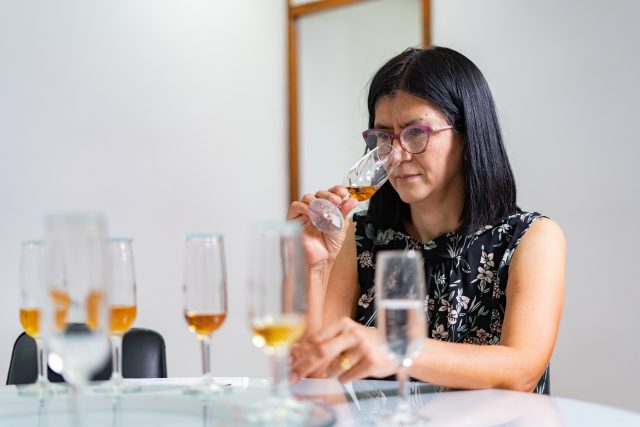 Duarte will become the company's first female master blender, and the fifth person to hold the position since the brand was founded 225 years ago.
Since 1990, Duarte has worked across several production roles at Santa Teresa, before recently taking over the supervision of quality control, development, and formulation of liquids, as well as innovation in production and new products.
During her time at the company, Duarte gained knowledge from Jean-Paul Levert, the third master blender at Santa Teresa.
"Time is the best ally," said Duarte. "Rum has taught me to cultivate the gift of patience because that is what you must have to allow the liquid to evolve, to keep developing and obtain those aromas that make the Ron Santa Teresa portfolio what it is."
She has supervised the entire production process, from raw materials to the finished product, with a particular penchant for the ageing stage.
Duarte will work alongside master distiller Néstor Ortega to lead the company's expansion plans to meet demand for the rum globally.
In her new role, Duarte will also help establish the super-premium rum category internationally.
Duarte holds a Superior Technical degree in food and beverage, specialising in wines and fermented drinks.
In November 2019, Santa Teresa partnered with German producer The Bitter Truth to create a cacao-infused cocktail bitters.