Salford Rum Co plans Manchester distillery
By Nicola Carruthers
UK-based The Salford Rum Company will open its first distillery and bar in Manchester in early 2022.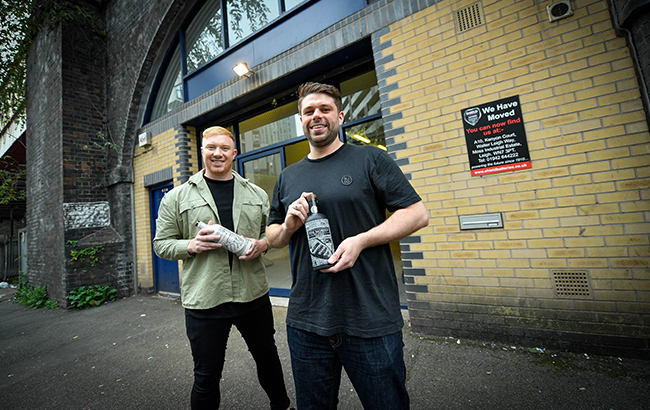 The Greater Manchester-based spirits producer will open The Dirty Old Town Distillery in Arch 22 on Viaduct Street, Salford.
Named after The Pogues' song Dirty Old Town, the site will comprise of a distillery, bar and rum garden.
School friends Tommy Gaughan and James Harrison founded Salford Rum in 2018 with the aim of making a local premium rum that would rival luxury gins on the market.
Gaughan said: "The support we've had locally for Salford Rum is nothing short of incredible. When looking for somewhere to take the brand to the next level, it was always going to be in Salford, and always going to be a place whereby our supporters can come and feel like they're part of the Salford family."
Work to transform the facility into a distillery and bar will start immediately, followed by the launch of a rum garden on the site.
The site will also become a brand home for The Salford Rum Company and will offer its space to local artists.
The venue will house a copper still which will be used to create existing Salford Rums and allow the founders to experiment with small batch releases.
Harrison added: "It's been quite a ride and our first step into hospitality feels surreal. It's time for us to grow once again, and for the brand to have somewhere to develop. We've got so many ideas and can't wait to see the distillery space, bar and rum garden come to life over the next couple of months."
The Salford Rum range consists of two products – a spiced rum and a dark spiced rum. The company said its Honey Rum sold out in seconds when it launched online earlier this year.
Salford Spiced Rum celebrates the history, heritage and people of the Salford Docks in Greater Manchester during the late 1800s and early 1900s. The rum's flavour is inspired by Caribbean rums, fruits and spices.
The firm gained its first UK distribution deal with Ten Locks this year, which saw it secure listings in Co-op and Morrisons stores nationally.