Ten Locks to distribute Langley's Gin
By Melita Kiely
Distribution company Ten Locks has added Langley's Gin to its portfolio, marking the firm's first move into English gin.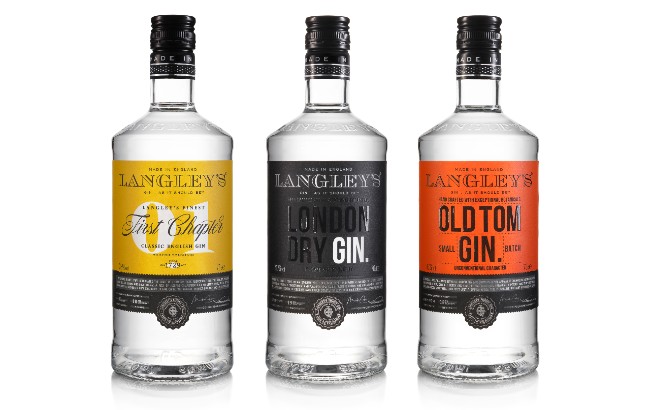 Manchester-based importer and distributor Ten Locks will look after Langley's London Dry, Old Tom and First Chapter gins in the UK.
Langley's will highlight its point of difference in the category with a 'complete repositioning' this year, beginning with the launch of an integrated campaign called 'Gin. As It Should Be'.
This digital campaign will aim to showcase the brand's quality and sustainable values. This includes the brand's recent move to a 60% post-consumer recycled glass bottle and 100% recycled paper label, which is also used for outer cases.
Furthermore, as the brand aims to become the 'most sustainable, accessible gin brand' on the market, Langley's has pledged to donate 1% of all sales revenue to 1% for the Planet.
Each bottle of Langley's will have a new label directing customers towards the brand's three expressions.
Becky Davies, head of commercial at Ten Locks, said: "Having worked alongside Langley's for many years on both sides of the bar, I have always admired its dedication to honing classic gins that sit at the heart of the category and showcase the very best of what it offers.
"The boom we've seen in gin will prevail, as innovation keeps coming and consumers continue to buy into premium spirits which offer excitement. This has resulted in the heart of gin, its classic flavour profiles, getting somewhat lost.
"As consumers become even more discerning in their drinks, Langley's epitomises how gin should be. Fuelled by its new look and Gin. As It Should Be campaign, the brand is incredibly well placed to cut through the competition in 2021."
Ten Locks launched in 2020 with a number of global brands, including Mary White Vodka, Nusa Caña, Applewood Gin, West Cork Irish Whiskey, Salford Rum, Diablesse Rum, Banhez Mezcal and El Tequileño.