Lakes Distillery launches Bal Masque whisky
English spirits producer The Lakes Distillery has expanded its Whiskymaker's Editions range with the launch of a limited edition single malt matured in French oak casks.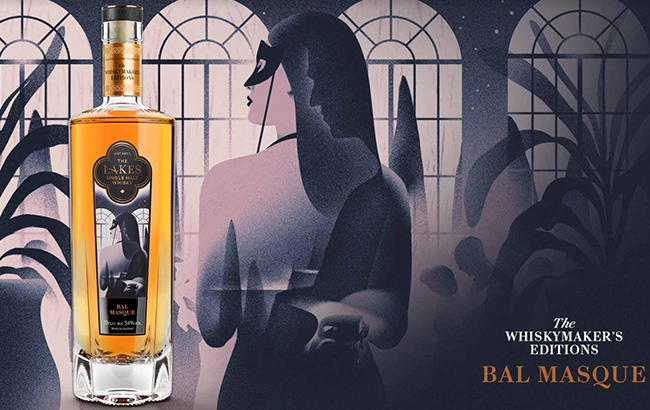 The new Bal Masque is the fourth bottling in The Whiskymaker's Editions collection. Each bottling in the collection departs from the distillery's Sherry-forward style to allow for 'creative freedom' in its whisky production.
The whisky aims to highlight the English distillery's sense of adventure.
The 'complex and aromatic' expression is said to evoke the 'mystery and seduction of a masquerade ball'.
The whisky was primarily matured in French oak. According to the producer, it is more difficult to use than American and Spanish oak.
The Cumbria-based distillery said the abundance of tannins and wood extractives from using French oak creates a mysterious character.
The 54% ABV expression offers notes of orchard fruits, sweet spices, raisins, vanilla and nutmeg, along with hints of toasted almonds and incense.
The Whiskymaker's Editions Bal Masque is available from the distillery's website and across the UK for RRP £70 (US$97).
In July this year, The Lakes Distillery unveiled Miramar, the third launch in its Whiskymaker's Editions series.