Breakthru Beverage Group names CEO
By Nicola Carruthers
US distributor Breakthru Beverage Group has appointed Tom Bené as president and CEO, taking over from Greg Baird in October 2021.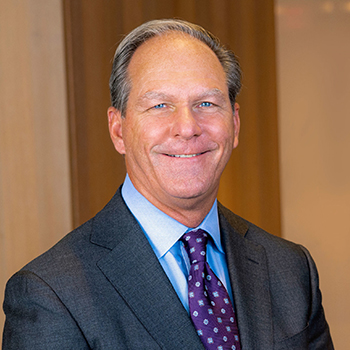 Bené will join Breakthru Beverage Group on 4 October. Baird will support Bené transition until the end of 2021, acting as an advisor.
Charles Merinoff, co-chairman of the board of managers, said: "On behalf of the board of managers, I'd like to share my heartful gratitude to Greg for his leadership and achievements.
"His steadfast commitment to our suppliers, customers and associates has set the foundation for Breakthru's tremendous future. We wish him the very best in his upcoming retirement and look forward to celebrating his contributions to Breakthru."
Bené most recently acted as president and CEO of the National Restaurant Association, and held the roles of chairman, president and CEO of food service distribution firm Sysco.
Prior to joining Sysco in 2013, Bené spent 23 years at PepsiCo, holding senior leadership roles including president of the company's food service arm and president of beverages in North America.
William Rockwell Wirtz, co-chairman of the board of managers, said: "Tom brings invaluable expertise in distribution strategy and supplier and customer partnerships. We are confident that he will advance Breakthru's position as an industry leader as we implement our growth strategy and continue to transform our business."
Breakthru said Bené's appointment will boost the company's growth and expansion.
Bené added: "I'm very excited to join Breakthru at such an important time for the company. Breakthru's strong positioning in the marketplace provides a springboard to accelerate growth. I look forward to working with the board of managers and the company's talented leadership team and associates to capture the many opportunities ahead and exceed expectations for our suppliers and customers."
Breakthru Beverage Group is the third-largest wine and spirits wholesaler in the US.
Last month, Ray Herrmann, chairman emeritus of Breakthru Beverage Group, died aged 100.