A look inside Johnnie Walker Princes Street
By Melita Kiely
Diageo officially opened its eight-floor Johnnie Walker Princes Street visitor experience last week, and created a short video to give whisky fans a sneak peek inside.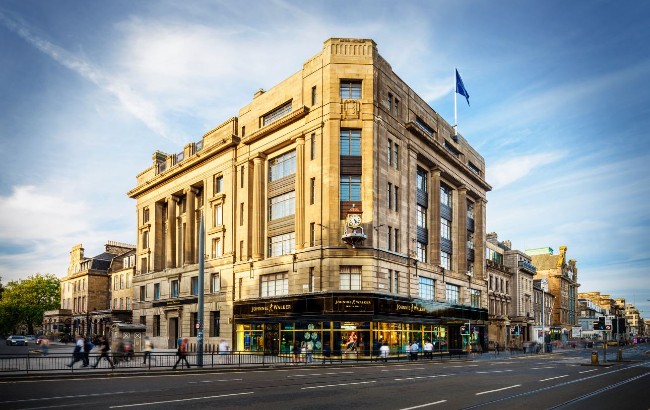 The visitor centre in Edinburgh is part of Diageo's £185 million (US$255m) investment in Scotch whisky tourism in Scotland – the largest single investment programme in the industry.
To celebrate the opening of the centre, a Johnnie Walker flag was raised above the building by Ivan Menezes, Diageo chief executive, and Barbara Smith, managing director of Johnnie Walker Princes Street.
Menezes said: "Last year Johnnie Walker celebrated 200 years since founder John Walker opened the doors to his small grocery store and today represents the next chapter of the incredible story.
"Johnnie Walker Princes Street is a landmark investment in Scotch whisky and into Scotland and it sets a new standard for immersive visitor attractions.
"It celebrates Scotland's remarkable heritage, our incredible skilled whisky-makers, and looks to the future by engaging new generations of consumers from around the world in the magic of Scotch whisky."
The new site spans 71,500 square feet and is looked after by more than 150 employees, who speak 23 languages between them.
The building includes a 'state-of-the-art' retail space and a cellar with casks of maturing whisky. There are also two rooftop bars – including the Explorers' Bothy whisky bar stocked with 150 different whiskies, and the 1820 cocktail bar – and a terrace overlooking Edinburgh.
Smith added: "The story of the world's best-selling whisky has been brought to life with flair and imagination and we have built a team which includes some of the most talented individuals in their fields.
"We are now ready to welcome visitors and begin telling the next chapter of how we are woven into the fabric of Scotland's history and communities."
For a look inside, click the video below.