Vodka's long road to recovery in travel retail
The vodka category has faced a tough year in travel retail. As brands look to the future, Lucy Britner investigates the impact of the Covid-19 pandemic and looks at the opportunities ahead.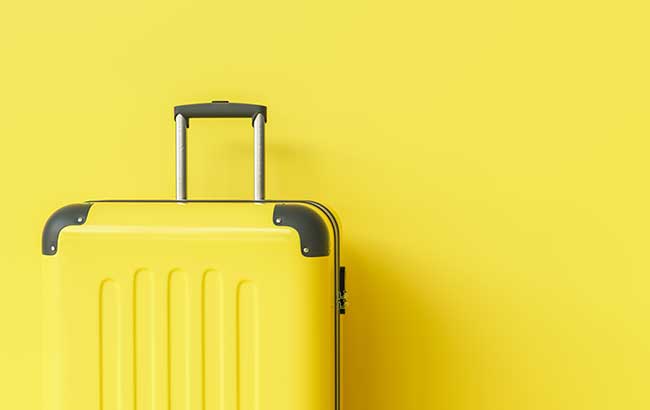 *This feature was originally published in the April 2021 issue of The Spirits Business
"It's been a challenging year for every brand, for every retailer, for every airport," says John McDonnell, managing director, international, at Tito's Handmade Vodka.
It's fair to say global travel retail (GTR) has been hit hard by the pandemic, and within it, the vodka category.
At Pernod Ricard, Absolut's performance in the six months to the end of December was hit by its exposure to the on‐trade and travel retail, and the brand's sales dropped by 12%.
Tito's McDonnell says that by most estimates, "it's going to take at least four years before GTR is likely to return to 2019 volume levels".
Indeed, the road to recovery looks like it will be slow going, and the IWSR forecasts vodka in travel retail will grow at a compound annual growth rate (CAGR) of 1.6% 2019‐2024, with the largest gains forecast to come from super‐premium (2% CAGR 2019‐2024).
"Before the crisis, vodka was the number-two spirit category in travel retail in volume terms after whisky," explains Thorsten Hartmann, director at IWSR Drinks Market Analysis. "However, its value lags behind and it only accounted for 9% of spirits turnover in 2019, significantly behind whiskies and brandies in terms of sales value generated. Vodka will, therefore, be somewhat dependent on the activities of whisky and brandy (particularly Cognac) brand owners whose products combined accounted for more than 70% of spirits turnover then."
SKEWED SPREAD
Hartmann also points out that in terms of standard‐and‐above vodka sales in domestic markets, the geographical spread is extremely skewed. And this matters when entire nations are not allowed to travel.
"The US accounts for more than half of global expenditure, with the next highest spender the UK, at a far‐behind 8%, Canada at 6% and Australia, the fourth largest, at just over 2% of global spend," he explains. "Even if allowances are made for domestic consumption through inbound tourism, the vodka category will be dependent on Americans starting to travel again. North America and Northern and Eastern Europe were also the prime value drivers among vodka sales in GTR before the crisis."
For Crystal Head Vodka, assistant marketing manager Daniella Vizzari says there have been mixed results in GTR.
"South Korea duty free sales have been very strong, along with better‐than-anticipated results in European duty free. The Americas have been hit hard but we're anticipating a strong recovery once borders reopen," she says.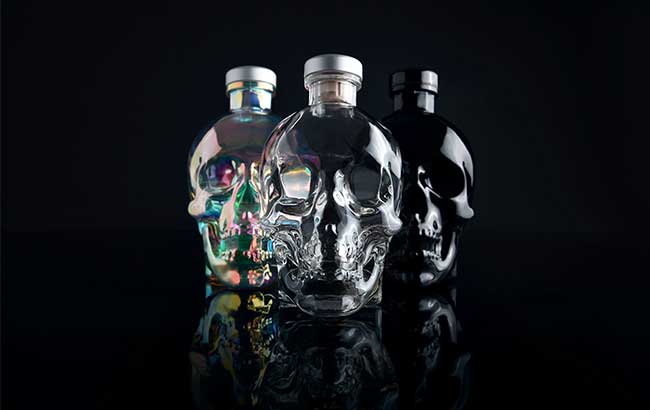 Though producers may be down, they are certainly not out. As vaccines roll out and optimism builds, the vodka category is readying itself for consumers to get back to travelling.
"The vaccination rollout and increasing use of Covid testing at point of travel is very encouraging, and we are positive that travel retail will see recovery in the second half of 2021," says Vinay Golikeri, managing director, Bacardi Global Travel Retail.
The company is also forging ahead with marketing activity, and to celebrate its third year sponsoring the ATP Dubai Duty Free Tennis Championships, Bacardi has released a limited edition Grey Goose original, bottled at 43% ABV. The product launched in March exclusively at Dubai Duty Free airport stores, priced at US$52.50.
ADDITIONAL VISIBILITY
Sandeep Chugh, regional manager, Middle East and Africa, Bacardi Global Travel Retail, says the additional visibility for Grey Goose vodka at the airport will "help passengers celebrate the joy and excitement of the tournament".
At Tito's, McDonnell is hoping that by September we'll start to see a turnaround in travel retail. "I'm confident that trusted brands like Tito's Handmade Vodka will be at the top of shoppers' lists when they return to airports and cruise holidays," he says.
To that end, he outlines plans to launch a duty‐free‐exclusive Red, White and Blue bag for the Tito's Handmade Vodka bottle, celebrating the colours of the US, and the colours of Texas, where Tito's is distilled.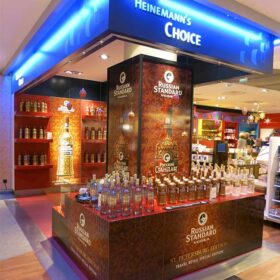 "That will start rolling out in the summer, as travel begins to reopen," he adds.
A spokesperson for Russian Standard owner Roust points out that "half of global alcohol shoppers are aged under 35, and over half of global travellers are modern millennials – over 600 million passengers at pre‐crisis level". They say these shoppers are looking for interesting, authentic brands, and meaningful experiences and stories to bring home and share with family and friends.
With that in mind, the company continues to develop GTR‐exclusive products. The next launch will be a new, eighth Russian Standard The Jewellery limited edition, scheduled for the second half of this year.
And at Crystal Head, Vizzari says we can expect "exciting new products" in 2022.
As the sector looks forward to recovery, the pandemic may bring other challenges to travel retail. Life under lockdown has accelerated online shopping trends, and since the world of e‐commerce was already a threat to GTR, what happens next?
"It's surprising to me, frankly, that the duty free industry doesn't yet have a global e‐commerce solution when just about every other retail channel has long figured this out," says McDonnell. "We need a global app to drive consumers to purchase at duty free, and to make that shopping experience seamless and easy. Long before the pandemic, I've been calling for TFWA and IAADFS, and everyone in the industry to prioritise this and develop a global e-commerce platform."
SHARED MINDSET
Golikeri says Bacardi is partnering with retailers in a "shared omni-channel mindset" as they plan programmes for 2021. "Our focus is on creating and delivering excitement and engagement for consumers across the multiple touch points of their journey, to target and drive traffic to travel retailers' websites for click and collect," he explains.
"We are also planning insight‐driven strategies that improve conversion through value propositions and with unique and memorable experiences."
He highlights lockdown experimentation with eating and drinking at home, saying that as the world opens up again, people will use travel as a key way in which to continue their passion for trying new types of food and drinks. "This gives us an opportunity in travel retail to not just sell products, but also to create unforgettable experiences and inspiration for shoppers to take back to their home cocktail‐making," he adds.
As new habits formed in lockdown persist, vodka producers will have to adapt both NPD and the way they reach the post‐pandemic consumer in travel retail.